The couple make quite the organised team; we caught up with Sharron to find out about where they go and why they love what they do.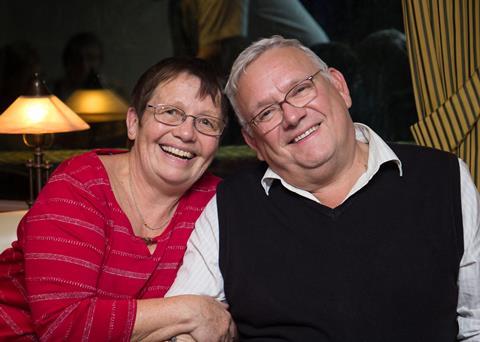 How did you first get into organising group trips & holidays?
We joined our local U3A group and the previous couple who organised the trips wanted out. As we were new members they asked us to take over and we've been doing it since 2015. The first trip we organised was during Christmas to Waddesdon Manor and it was such a success; when we got there they had put us in a private room so we had our own waitress service. Everyone who came said 'if you carry on like this you can keep the job'. I usually do the phone calls and the computer work while Geoff does the money side; he also talks on the coach too.
What type of trips do you organise?
It's mainly day trips but we do also have short breaks. We try to do a seaside trip every summer, we went to Brownsea Island this year. The first break we did was the European river cruise for the Christmas markets; that was our first overseas experiment. We're off to Thursford in November for the Christmas show and a short break and then we're looking at where to go next May.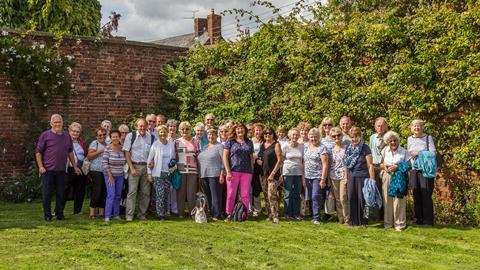 What one thing do you know now that you wish you'd have known when you started out?
I now make sure I have contact numbers for everyone's relatives; I've learnt through mistakes. Also, once you find a good coach company, you should stick with them. Coach drivers don't get enough praise for what they do. They're so good to us; there's quite a few elderly people and they know where to stop off for a cuppa and things like that. It makes such a difference.
What do you love about organising the trips?
It's really nice when everything goes well. For some of our members our breaks are the only holidays they get. We've got to know a lot of people through it too. We have a mixed group so we try to vary the outings; we visited the Whitchurch Silk Mill followed by the Bombay Sapphire distillery for example. Then we went to Poole and Swanage; we got the boat from Poole and the steam train around Corfe Castle. We've been to the Black Country Living Museum as well as Bristol Cathedral, Berkeley Castle and river cruises. We try to keep our trips reasonably priced and generally with a two and a half hour journey time.
How do you come up with ideas of where to go?
We get lots from your magazine and also from the Group Leisure & Travel Show (we're coming to Milton Keynes in October). We also get suggestions from members, when we went to Liverpool for a short break somebody suggested on the way back that we should go to Ireland, so we did. We also ended up going to Weston-Super-Mare and the Isle of Wight because of suggestions, and it goes on.
What makes a successful group trip?
Our members like variety. When we went to Ireland we did all sorts of outings from a trip around the mountains to the Guinness factory and National Trust properties. We try to appeal to all types of members; we're going to the MINI plant in Oxford this month and we're doing the Nuffield National Trust property too.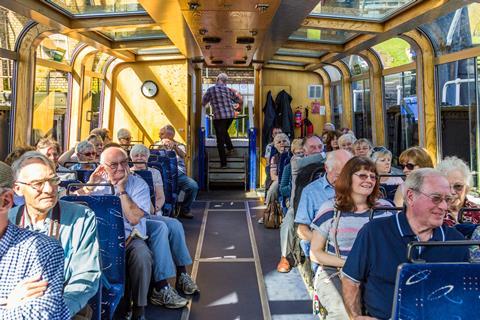 Where have you been that has surprised you the most?
The Museum of Water and Steam and the Musical Museum in Kew. I wasn't sure on either of them but they were both great and it was a really good day out. It went so well in fact that we've rebooked the musical museum in Kew for the Christmas concert.
What advice would you give to other group organisers?
Find a very good coach company and take on board what your members say. People do come up with some good suggestions of where to go and we've had some great trips based on their ideas.
Do you have a funny story to share from a trip?
On our Ireland trip, which was five days, we had different people falling over every single day!
The couple's group at a glance…

Group Name: Yateley and District U3A
Based: Yateley, Hampshire
No of members: 505