We catch up with Phil Vaughan about organising trips for 40 years plus, running a group with his son and get his top tips for other group travel organisers.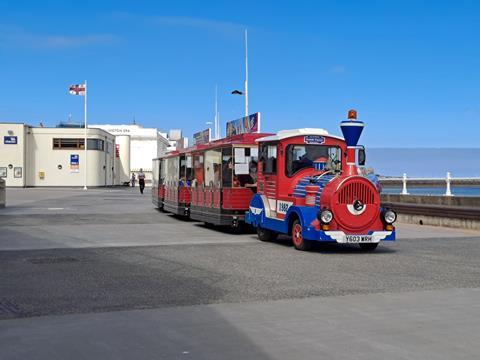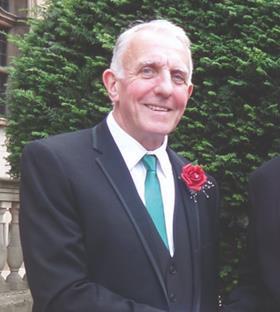 Phil's group at a glance…
Group name: Community Group Travel
Based: South Normanton, Derbyshire
No. of members: a few hundred
Time organising: 40 years
How did your group first begin?
I set up Community Group Travel a couple of years ago when I moved to the area. I run it with my son David, who also runs South Yorkshire Daytrips group, and we do trips together when we can. I've been organising coach trips for 40 years now, starting in Cardiff which is where I'm from. Community Group Travel is open to everyone, all ages – even babies. Normally, I do 10-20 trips a year on average, but sometimes it's two or three a month. It's mainly day trips, although we did a coach trip to Paris once for a nice long weekend.
What's the biggest challenge of being a GTO?
Getting people onto the coach on time – there's always someone who turns up late. I once booked the coach for 15 minutes later. When I got there, there were 35 people already waiting for me asking where I'd been. You can only do that once with the same group!
Could you tell us about some of the trips you have coming up?
We're looking at Christmas Markets in Birmingham and York and LEGOLAND® Windsor Resort at Christmas which is always very popular – we might even have two coaches. We'll also go to Blackpool for the lights later in the year – we do it most years and the kids love it. We're looking into doing some weekend trips, too, so we can go further afield, and the horserace meetings – Doncaster, York, Newmarket.
We haven't got anything planned for overseas at the moment with the restrictions but if things change in the New Year we might look at one or two, it depends on the ongoing (Covid) situation. I've always wanted to do one of the Christmas markets in Holland.
How do you get new ideas for trips?
If we get a lot of people saying they want to do something, for example London shows, we'll look into it and see what's available. I've done some travel shows including the Group Leisure & Travel Show in October – I'll be there for that. I'll also look online and I've got lots of brochures.
How hands-on are you with organising the trips?
I'm hands-on although we've got a great relationship with a coach company called Cawthorne's Travel in Rotherham. We have a great working relationship with them – they're flexible with the coaches and any little problems they'll solve straight away. We've done trips with them recently and they've been great with the seating and social distancing. We started up trips again at the end of last year. This year we've been to Whitby and LEGOLAND® – that was a long day out.
Have you organised any particularly challenging or memorable trips?
Years ago, I brought a group over from Belarus to the UK. It was through a charity organisation which was involved with groups abroad and the group knew I organised coach trips. They asked me to organise a trip for them to Cardiff for a week. I said I could do it, then I put the phone down and realised I'd never organised flights before. But it's just a coach with wings really! I booked hotels, organised coaches and meals out for a week. About 15-20 people came over and I spent the week going around south Wales with them.
Where in the world is your dream, money-no-object destination?
It would be New Zealand, for the scenery and – being Welsh – for the rugby as well. I'm also a big rail traveller so I'd love to take a large group across Europe by train, for example up to Scandinavia through Denmark, Norway and Finland.
Do you enjoy being a GTO?
I find it very rewarding. I like talking to people and making sure people are enjoying themselves. I like the travel as well. It's played a big part in my life. I've worked in travel in various roles over the years – for National Express and Great Western Railway. Now I'm nearing retirement so I want to get back into it full-time and do a lot more. I like to keep myself active.