Not only does New Meridian member Penny Hodgson organise trips for two clubs, she was given a British Empire Medal for her services to the community.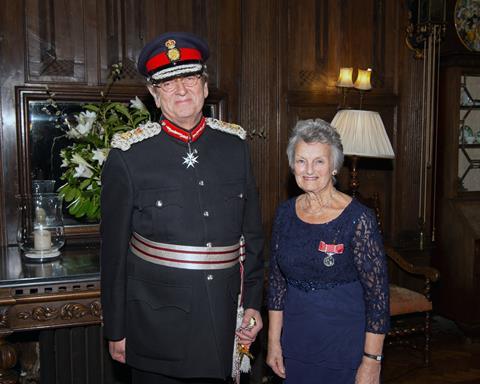 Congratulations on receiving your BEM Penny, that must have felt amazing?
I was very surprised; really it's more for the other volunteers in the village, I couldn't do what I do without them.
Everyone was so pleased, we had a big celebration.
So, could you tell us about your groups?
Shamley Green Gardening Club was set up 12 years ago by my husband Tony, who's the chairman, after a village appraisal asking people what they needed in the area and it has grown from there. We meet once a month and have a talk and once a year we have a celebrity gardener to speak (we've had the likes of Chris Beardshaw in the past), then we do the trips. We have a five-day tour around the country each year and then from April to September we do either a day trip or an evening trip each month.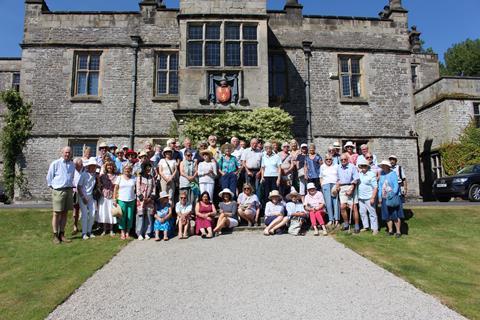 I also run Shamley Green Village Care which provides transport for older people to hospitals and GP surgeries. As part of that I organise a summer outing (this year we're going to Beaulieu and Buckler's Hard) and a Christmas lunch etc.
How did you first get involved in organising the trips?
The first trip we did was to visit Monet's Garden in France about 10 years ago. After that I decided I could do it myself and then we just started going around the country. We've been as far as Northumberland, Cornwall, Cheshire, Norfolk, Devon. The most difficult bit is deciding which gardens to visit.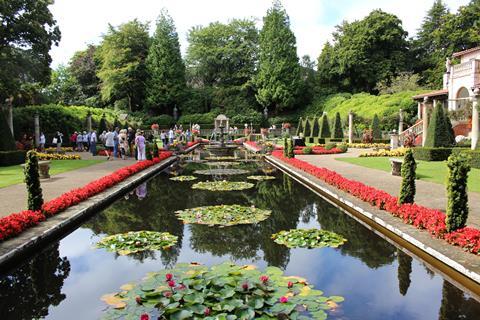 So how do you decide which gardens to visit?
My husband and I take a spreadsheet when we go on our visits, at least a year before, and we score the gardens on things like accessibility for the coach, toilets, catering but most importantly the garden itself. We like to visit a selection of large National Trust and more formal gardens along with smaller NGS (National Garden Scheme) gardens. All the gardens we go to are very different and we never return to the same one.
"I just like being with people – it's lovely to share gardening with them too. Everybody looks after each other."
What makes a great garden for groups?
One the members can relate to for their own gardens. A garden that is exceptional that they'd love to have but know they can't. One of the things that really makes a garden is the owner and people – how enthusiastic they are and the knowledge they share. Also on the coach for our annual trip, we give the members a quiz about where they've been and they do an appraisal of every garden so we know which ones they prefer. They're very busy on the coach, they're not allowed to sleep!
Penny's top 3 gardens to visit with her group:
1. Bodnant Garden near Colwyn Bay, Wales.
2. Llanover Garden, Monmouthshire, South Wales.
3. Wollerton Old Hall Garden, Shropshire.
And the countries with the best gardens? "New Zealand and South Africa".
How do you prepare for the great British weather?
Because they're all gardeners nothing ever bothers the group, they come well equipped. They've always got proper walking shoes and wellies if needed. The coach driver always brings boxes for all the plant boxes and even a sprayer to spray the plants for us too.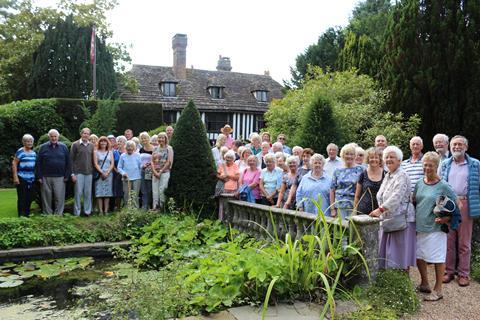 What are the most important qualities to have as a GTO?
Patience, perseverance and preparation. You've got to make sure a trip is suitable for everyone, we have a mixture of people on the tours. You have to get the budget right and please everybody which is why we always try them out beforehand.
Penny's groups at a glance…
Group names: Shamley Green Gardening Club / Shamley Green Village Care.
No. of members: About 160.
Based: Shamley Green.
Time organising: 10 years.