GTO for a Tesco Retired Colleagues group, Pat Cakebread, shares her favourite part of the job, how her members have changed over time and how it feels to make a difference.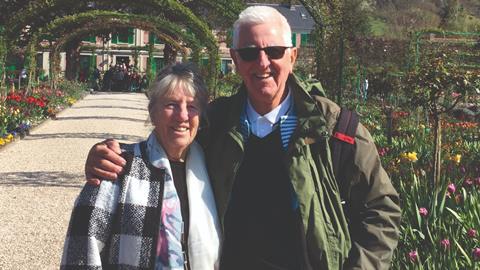 Pat's group at a glance…
Group name: Tesco Retirement Colleague Community – Group 2
Based: Essex & East Anglia
Number of members: 600+
Time organising: 12 years
Could you start by telling us about how you got into organising group trips?
When I retired from Tesco, we got a note from the retired staff association as it was known then, to tell us that the group in our area had no one to coordinate them, and if we couldn't get somebody to do it, the association would be forced to shut it down. So, I went to a lunch to discuss the problem because I really didn't want to see it shut down. I then decided to take on the role until they found a new coordinator and 12 years on, I'm still doing it! You must have worked for Tesco for at least ten years on retirement to become a member and it is free to join.
How would you describe your group?
I organise trips all over for around 600 members based in the regions of Essex and East Anglia – we're known as 'Group 2'. We like to think of ourselves as a very active group and when not in lockdown or with restrictions, we love holidays, days out and theatre trips. I mean if you name it, I'm sure we've tried it. They're a lively lot and a smashing group, they're just like one big happy family. Although we are all retired, we are not an old-fashioned group whatsoever.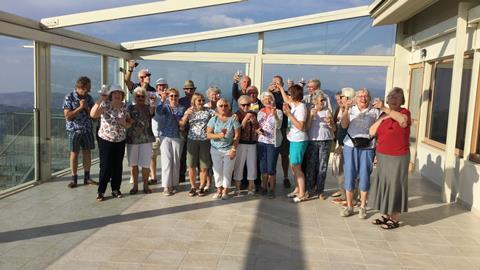 What type of trips are usually the most popular among your members?
There are lots of different people who like doing different things so it's hard to pinpoint an exact destination or style of trip, but short breaks in England are normally quite well received and general day trips are popular. We had a lot of things booked for 2020 which we hope to be able to do in the future, but like a lot of groups, the last year has been a big challenge during the pandemic. We did manage to get away to Heythrop Park Resort in the Cotswolds last August which everyone enjoyed massively after the first six-week lockdown. It was a chance to see each other for the first time in a while. That trip certainly picked them all up, especially with the talent show that was put on for us. One of our members got up to sing and ended up winning the competition which really lifted the group's spirits when it was most needed and they came back feeling a lot brighter. I can only imagine how good we all might feel if we are able to get back to some form of normality this summer.
"I can't speak more highly of them as it makes my job feel really, really rewarding. Just to be a part of the group is fantastic."
What would you say is the best part of being a group organiser?
Just seeing people laugh. We all support each other no matter what and it's just absolutely lovely. Some people get on the coach quite shy and reserved but by the time they get off, they've forgotten their walking sticks and it's almost like a new lease of life! It honestly lifts them and that's what gives me the best feeling. However, I couldn't do what I do without the group, they're excellent and the fact that they enjoy it makes it worthwhile. I can't speak more highly of them as it makes my job feel really, really rewarding. Just to be a part of the group is fantastic.
Has the group changed since you first began taking them out?
I think we're more adventurous. I know what they like now so I am able to offer different options and I know that they will step up and take part in anything. For example, one year we went to Scotland to celebrate new year and the hotel had a fancy-dress night. My initial reaction was 'there is no way anyone will do that', and to my surprise, they were absolutely brilliant. Every member dressed up and none of the other groups staying at the same hotel bothered. We had such a laugh and they all looked amazing. We also took part in a 40s weekend in Sheringham, Norfolk, and every member turned up in 40s' gear. They're always willing to buy into any situation.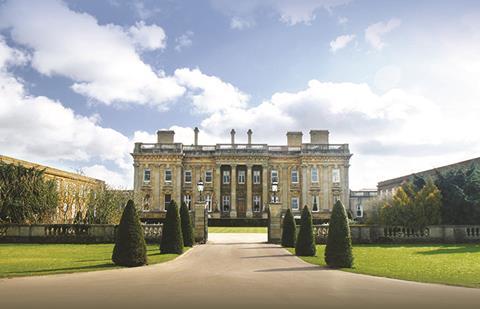 Looking ahead to the future, have you got anything in the diary?
Our first trip this year will be a five-day break to Potters Resort in Hopton-on-Sea at the end of May. We are also having a reunion lunch in July at Greshams Sports & Social club in Ipswich with 120 attending for a three-course lunch, live entertainment and drinks of course. We are looking to book a Christmas break soon. The general feeling among our members is that the trips can't come soon enough, and as we should all have had both vaccination jabs by then, we will be as safe as we can be in these times.