We spoke to Neil Edeson, organiser for Surrey Trips, about what he's got coming up, essential items while travelling and why he loves the job.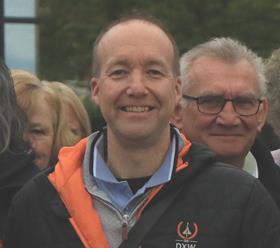 Neil's group at a glance…
Group name: Surrey Trips
No. of people on the database: around 1,000
Time organising: 5 years
Based: Dorking
Tell us about how you became involved with organising group trips…
I had been organising trips since 1995 as a hobby and part of a previous job. There was a lot of interest and demand from people who wanted me to do more day trips that I hadn't really done before because it meant taking time off work which was difficult to do. When I left my job in 2017, it gradually became my full-time job and it just grew from there with people requesting more day trips and short breaks.
What have you got coming up that you're particularly excited about?
We've got a Norwegian Fjords cruise booked with Fred. Olsen Cruise Lines next April which we're all really looking forward to. This year we're going to Paris in August for the bank holiday weekend, in October we hope to be doing a World War One battlefields trip and in December, we'll be travelling back to France for the Christmas Market in Rouen. In terms of day trips, we have a range of theatre visits in the works, including the West End, Mill at Sonning and Chichester Festival Theatre for its summer musical revival.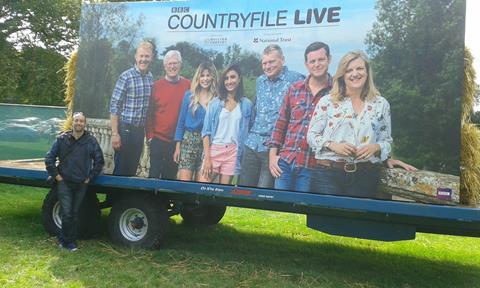 How do you come up with different ideas for your members?
I get ideas and inspiration from the likes of the Group Leisure & Travel Show, and the old-fashioned way, by networking and meeting up with other group travel organisers to discuss what they're up to. Whenever somebody new comes to me and asks to be kept updated about what's coming up, I always ask them if there is anything they would like to do. Once I had a request to organise a ballet trip, which isn't particularly my thing, but it was so popular that I try and organise a ballet trip every year now.
What's on the bucket list?
"I'd love to organise a trip to Strasbourg for the Christmas markets. It's a beautiful city anyway, but it's supposed to be really stunning at that time of year."
Is it difficult to strike a balance in something that appeals to the majority rather than the few?
It's not too bad, I do tend to go with the majority rather than focussing too heavily on niche things, but I might try and combine a day trip for different interests. For example, we went to the Bluebell Railway, but there were also some gardens nearby which we visited as part of the day. Neither are going to stop people coming along, but some might be more interested in one aspect more than the other.
Is there an essential item that you must take with you on every trip?
It's become a bit of a running joke, but I always have to take my 'man bag', which is a small, brown, over-the-shoulder bag which I'm seen wearing in most photos. A whole collection of things fills it up, at the moment I have a few temporary masks, some flyers and business cards, hand sanitiser, a phone charger, pen and paper and a reusable carrier bag. It's all those little things that you might need while you're on the go, or everything but the kitchen sink! Other than that, it would be my mobile phone because I'm always on the coach planning the next move, phoning ahead and making sure we're running to schedule.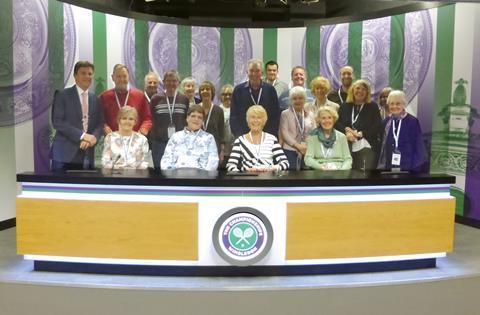 Finally, what is it that you love most about being a group organiser?
I'm quite social and I like people, but it's the only opportunity I've got to be a little bit creative. I'd love to be able to draw, write songs, play music and all that sort of thing but I can't do any of that. Organising for the group enables me to use other people's products and other people's talents to try and bring a group together for a day trip or something for them to remember. Someone once said to me that if it wasn't for these trips, they would find it much harder to get out and do anything, so to be able to get people out and about who wouldn't normally have the chance is a really satisfying feeling.