We hear from Mike Herring about his time organising for Kings Cliffe Old Blokes Club and why he still loves the job after ten years of service.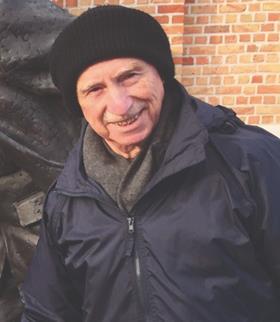 Mike's group at a glance…
Group name: Kings Cliffe Old Blokes Club
No. of members: about 150
Time organising: 10 years
Based: Northamptonshire
Can you tell us a little bit about how the club formed?
I had always felt that in the village there were lots of clubs for older ladies but very few for men outside of the pub. When I retired in 2009, we formed a small group of three, got a £650 start-up grant from the National Lottery for leaflets and a room to rent for the first two meetings and started the club from there, agreeing to meet once a month. At the first meeting six people turned up including the three original members. However, we slowly learnt the ropes and realised that having a meal with our lunch meet ups and the occasional special speaker brought people in. After a few meets we decided to add a monthly away trip and this has been the pattern ever since.
What sort of 'blokes' do you get on the trips?
We have no membership as such, just a database of people who are interested. Nobody has any obligation to attend and are free to come along when there is something that interests them. The club is open to anybody, we don't preclude women from joining and as far as we're concerned, if you think you're an 'old bloke', then you're part of the group. We have a range of ages too; I think our youngest attendee was about 25 years old.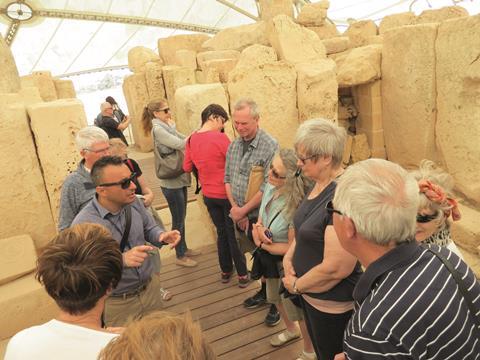 Where have you been recently that was particularly good?
Our last trip was to The de Havilland Aircraft Museum in Hertfordshire and, before that one, we visited Coventry and made time for the excellent Transport Museum, plus the city's cathedral which amazed me. Last year we visited the National Civil War Centre in Newark and also the National Motorcycle Museum in Birmingham. We like machines, military history and aeroplanes in particular, so we try and base our trips around that.
Where do you find ideas for trips?
We use the Group Leisure & Travel Show quite a lot, it's been a really good source to find different places to go. We would never have gone to Newark if we hadn't visited the show last October. We're associated with other clubs in the area and swap ideas all the time. People also like to suggest things. For example, we're only a few miles south of RAF Wittering and a lot of our guys served there during World War Two. One of our members had been speaking to someone there about a small museum on site so we're going to go and see it soon.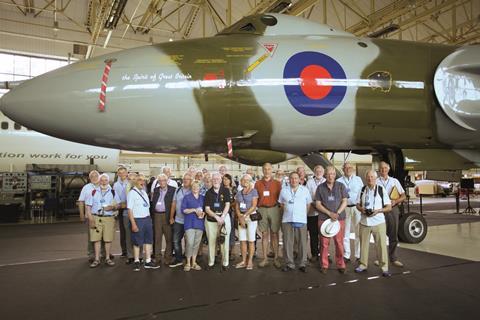 What's something your group does that maybe others don't?
The wives of some members do quite a bit of work in the background so every December, we don't book anything and we invite all the wives and other female members, plus as many widows in the area as possible, to a free Christmas lunch which is cooked, served and washed up by the actual 'blokes'.
Gold medal winners
Mike is one of two members from the Kings Cliffe Old Blokes Club to have won a gold medal at the Over 70s and Over 80s British Track and Field event held every year. Last summer the 81-year-old won gold in the pole vault and silver in the high jump, discus, javelin and shot put. Mike said: "I hadn't tried athletics since I was 16, but around four years ago me and a few others were trying to get fitter so I thought I would give it a try 65 years later. I really enjoy it and have recently been invited into the Midland Masters Athletic Club to represent the region across three events at the English Indoor Championships. I am their old bloke!"
How do you keep on top of the admin side of organising?
I've got a hardback book where I have a page for each event we've organised. It tells me where we're going, what the timings are, a list of all the people coming along and anything else I need to know.
What is it about being a group travel organiser that keeps you going?
I just love it, I'm addicted to it. I used to be the managing director of a company and I was exactly the same then – I just can't help it. I'm a bit of a control freak!