Maureen Tidbury, or more affectionately known as 'Mo', shares how it felt to be a finalist in the 2021 GTO of the Year® Award, how she keeps her group happy and what's on her travel radar for this year.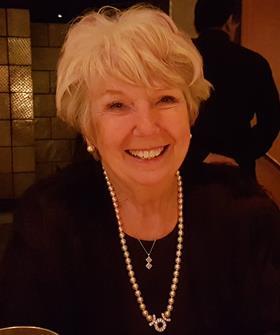 Maureen's group at a glance…
Group Name: M&G Holidays
No. of members: About 200
Time organising: 40+ years
Based: Sussex
Firstly, what was it like to be a finalist for GTO of the Year® in last year's Group Leisure & Travel Awards?
I think I was nominated by somebody at the New Meridian Association, which I am part of, but I honestly did not expect to be a finalist at all. I think Elizabeth Hodgson, who won it for her work with Barnet U3A, really deserved it because she puts on different things all year for her group. I don't organise as many trips in a single year compared to her. Although organising a few holidays a year for big groups of people is a lot of hard work and a big responsibility, I was really pleased for her.
What holidays have you got in the pipeline for your group?
We're doing Lake Garda in Italy later on this year, we're putting feelers out for a trip to Harrogate in Yorkshire for September and I'm also waiting to receive some more details about Cyprus. I try and do two or three holidays a year, with each one taking around 40-50 people, although I've done more than 50 in the past.
What skills do you think a good organiser needs to create a successful trip?
No matter what you're doing, you need to look after your group members for 24 hours a day. You make sure they are happy and that everything is okay for them. If there are any problems on our trips, they have my number to ring me immediately, I just try and be there for them all the time. They always say to me that it wouldn't be the same if I didn't go along because I'm a bit of a party person and I'm always laughing, so I think that's what makes it special.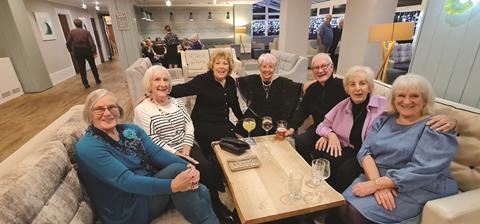 How do you create a special experience for your group?
I always like to treat them when we go anywhere. On a recent trip to Cornwall, I bought some wine and cake that we tucked into during a stoppage at the halfway point and when I went to Rome, I organised drinks and nibbles. Although I usually get a free place, I try to make the rest of the group feel special. I have a great crowd following me and although they're not youngsters, they're full of fun and we have a great time wherever we go.
It sounds like you have a lovely group of people around you to organise for…
I do, I am very lucky. They are all absolutely fabulous. Mostly everyone comes from Sussex but I do have one who comes from Norfolk and some in Surrey but I never find it hard work. It's lovely to be able to make friends and have people to do things with. Half of them might not even have the confidence to get on a holiday if it wasn't for these trips.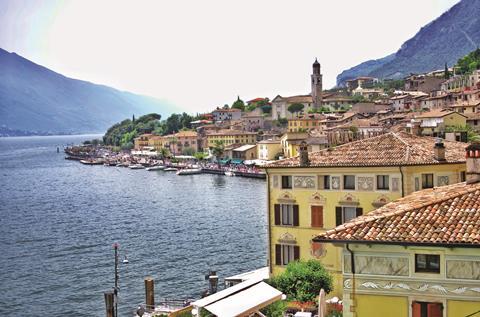 What do you know now about group organising that you wish someone had told you when you first started out?
Throw yourself into the job and really enjoy it. We don't have long on this Earth and you've got to make it fun so I've always tried to be like that. I don't think I was ever given any advice when it came to organising for the group. I used to just go on holidays that my friend would organise through her work, then one day the role was reversed and I put together a trip and I haven't looked back.
Why do you think you continue to do what you do?
I just absolutely love it. I like to think of myself as a giver and a real people's person. I do it for fun, I started it by accident over 40 years ago and I have been doing it ever since. I thoroughly enjoy doing it and wouldn't change a thing.