What GTO Lin Wilson doesn't know about group organising isn't worth knowing. Having celebrated 31 years, we caught up with her to find out why she still loves what she does.
We last interviewed you in 2013 when you won the GTO of the Year® Award, how are things different for you now?
I'm doing more trips now for a start! And obviously the way that I organise trips is very different, particularly when it comes to technology. But my group is roughly the same age profile (55-75) and my focus is still on making sure they get value for their money and looking after every one of them. I pride myself on customer service – that hasn't changed.
My group still get all the treats, the nibbles, and the personalised itineraries etc. People say I make myself so much work, but that is me and I don't want people to have to think about or do anything. That's the beauty of group travel and what attracts people to the trips.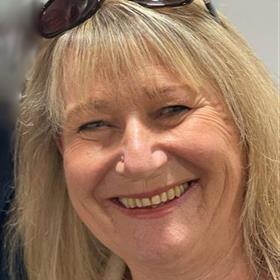 Lin's group at a glance…
Group name: Solent Events & Leisure / Solent Events on Tour
No. of members: Approximately 1,500
Time organising: 31 years
Based: Gosport, Hampshire
How has technology made a difference?
It's a lot easier now. I've still got the little advertising postcards I had when I first started, it was so different back then. Now of course, it's all on email and online, although I keep hold of some of the basics such as printing out all of my booking forms. I like to make sure that I have the hard copies to cross reference and also if anything happened to me, they're there. Using things like Mailchimp has also meant that it's a lot more professional now; when people see my website, they think it's a big company but it's still just me!
How do you advertise the group to new members?
I do a lot on Facebook; I share information about trips and holidays on local groups. I'm always trying to get new customers and because I do a variety of trips, younger people want to come. Especially experiences like the Orient Express or the Ritz, people want to come with me because it's so much easier for them.
You must have been almost everywhere now, how do you find new ideas?
I search for a location on Google and look for attractions and places that are not well-known and see what I can find. I also take note of what people say about where they've been, places I may not have heard of. Also, from other group travel organisers. I've got a list on my phone of day trips, theatre experiences, holidays etc. There are so many places to visit, I try not to do the same place twice. People want somewhere different.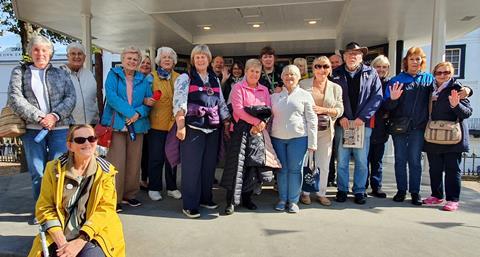 Where's left on the bucket list?
I want to do South America. I've done Peru and Ecuador but I'd like to do Bolivia and Chile. India too, we've done the west coast and the north but I'd like to do more on the east. I'd also like to do the Stans (Kazakhstan etc) as well as Petra, Jordan.
Your passion is very clear, why do you love what you do so much?
I love the organising, the research, putting together the itineraries, all of that. I have always wanted to travel, ever since I went on a school cruise at the age of 16. People say they hate airports, I love airports. I love long flights. I love it all. It's part of living. Travel is all about the people you meet, the places you see and the different cultures. I hate routine and travelling gives you such a variety. Sitting still is not an option for me.
Some of Lin's top destinations:
Worldwide: Cappadocia in Turkey (pictured top of page), Peru, India, Italy (so many parts – we've done Puglia, Sicily, Sardinia, I love the rural places), Galapagos Islands.
UK: the Orkney Islands and Hebrides (we went a few years ago and had 10 days' sunshine, we seem to be very lucky with the sun, it's positive thinking), Kent, the Cotswolds, the Lake District.
Why is it so special travelling in a group?
Because you're going with like-minded people. As a GTO, I'm able to take people to places that they wouldn't otherwise go.
How would your group describe you and the 'Solent' trip experience?
Bossy (she chuckles)! They'd say that everything goes so smoothly and it's always well organised. I don't take any prisoners and the group know that if anything goes wrong, I'll be able to sort it. When we went to Cappadocia and the guide started talking about the detailed itinerary, he said we'd be going to a carpet sales place, I said 'oh no, we won't', we don't want to go to places like that. My group know that they're only going to have good experiences.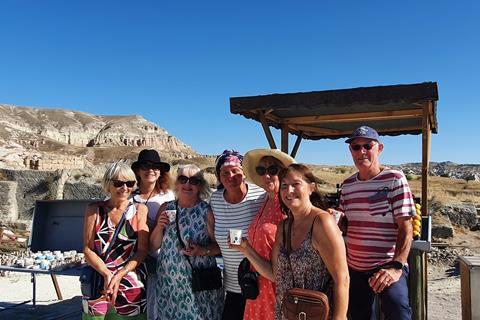 What sets you apart from other GTOs?
I dot the I's and cross the T's. My group get what they pay for. I'm not the cheapest but it's about value. They're happy to pay for extras like airport lounges as it offers them something a bit special. I'm a good communicator and keep everybody in the loop.
What have you learnt about yourself that you wish you'd have known when you started?
That there's not a lot of money in it! I'm not making big profits but on the flip side, I'm getting to do travelling that I would want to do if I didn't have the business.
What's your motto as a GTO?
Life is too short. Live every day as if it's your last and travel.