Julia Passmore, organiser for the Association of Friends, tell us how she fell into the role, her favourite visits and what's in the diary at the moment.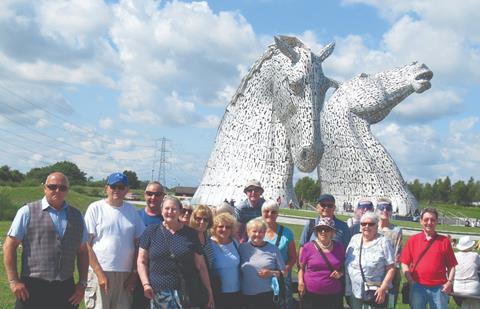 How did you first become a group organiser?
Well, I really fell into it. A job came up in Boots for their visits section, dealing with its employees that go out with the company on different trips. I was offered the position and was told I could do what I wanted with it so it just grew from there.
It's a lovely group name, where did it come from?
It was originally the Supervisors Association, then we got to open it to all of the Boots' staff so it became the Boots Association. When I retired, the group finished shortly afterwards because there was nobody to run it and people became upset as it had been going for about 60 years. So, a colleague and I decided that we could run it from home which is how it became what it's known as today. Although I retired, I never really stopped.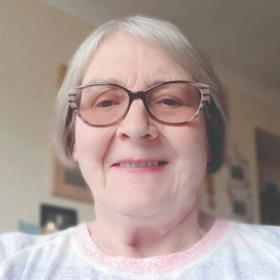 Julia's group at a glance…
Group Name: Association of Friends
No. of members: 500
Time organising: 37 years
Based: Nottinghamshire
Some of the group must go way back then?
They really enjoy getting together for a catch up as a lot of them have been together for so many years. You know when you go on holiday, your trip starts from the minute you step onto the coach, rather than it taking a couple of days to meet everybody.
What kind of trips does your group enjoy?
We go to our local theatre quite a lot, which is Theatre Royal in Nottingham, because we get a lot of West End shows, including Agatha Christie's The Mousetrap which first opened here. The Nottingham Playhouse also puts on a lot of good performances so we are very fortunate. The group also love gardens, stately homes, boat trips and steam trains - anything full of nostalgia really.
Is there anywhere you've been in the past which stands out?
When I won the Group Travel Organiser of the Year Award® in 2000, I used the prize money to go to South Africa which was fabulous, I took the group along afterwards in 2001, and again in 2010 for those that had never been or wanted to do it again. We had a truly wonderful time, it's just one of those places you could go back to again and again because each time it's so different. It's not just about the animals, but all the colours and the natural beauty of the place.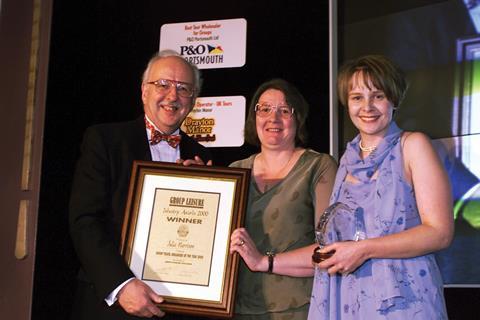 What plans have you got for the rest of the year?
We're going to Folkestone, followed by a trip to Lynton in June. Then we're going on the Condor Ferry to Jersey in August which has been really popular, so we're all really looking forward to it. In November, we've got an overnighter in Blackpool booked which includes a trip to the Tower's ballroom for high tea and to dance on its dance floor. For the Christmas season, we always go to Thursford Christmas Spectacular and we also have a Turkey and Tinsel trip booked to Eastbourne.
If we were to pull a member of your group to one side and ask them about you, what would they tell us?
Well, they laugh at me because I always seem to be scribbling and planning ahead. On our last holiday, one of the members said to me that it's the first time she had realised how much work goes into the trip. She thought I pre-bought the package and had not created the itinerary myself. I think that's a good thing though because it means the trip has gone smoothly and they have no idea what's been going on in the background.
One excellent day trip in the UK?
"We absolutely adore Whitby because there's something for everybody. You've got the history of the docks to explore, you can eat at the gourmet Magpie Café, which serves delicious fish and chips, and you can walk down lovely little nooks and crannies with hidden shops. The Abbey, which inspired Dracula, is also brilliant."
Finally, what is it about group organising that you love most?
It's just giving people pleasure. We've got a lot of people that have either never been married or have lost their partners so some of them would never go anywhere if it wasn't for these trips. They are all friends, like part of a big family, and we all look after each other. It's just really satisfying to see the pleasure in everybody's face. At the end of the day, they are so grateful for what you do, they say lovely things and really appreciate your work.