We get to know James Silvester, chairman of the Kent branch of AGTO and organiser for the Hartley and District Active Retirement Association.
James, how did you get into organising?
When my wife Marilyn and I retired, we were invited by some friends to join the local retirement club in 2008. We've been members ever since and in 2013 we both started organising the club's trips. Marilyn looks after all the theatre trips and I take care of the day trips and short breaks.
So how do you plan your schedule?
From February to December, we do one day trip a month. It's always with a coach and usually somewhere we can get to within two hours because that's what our members like. The trips are a combination of historic houses, different gardens and sometimes with a Blue Badge Guide who takes us through places like Ashdown Forest. Our trips are always different as I don't like to do repetitive things.
When it comes to theatre, Marilyn tends to stick to our local Orchard Theatre in Dartford as it covers a lot of shows that have been in the West End. We went to see The Bodyguard not so long ago with Alexandra Burke and that was really good. We go into London too, and last year went to the West End to see Tina, Come From Away and 9 to 5 the Musical.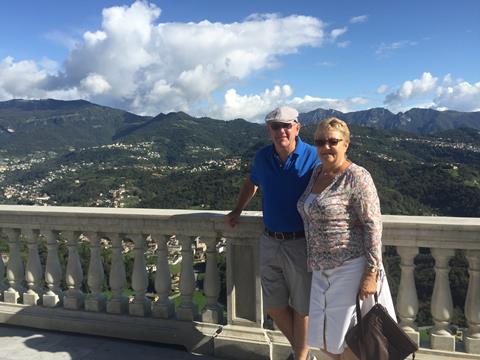 As well as day trips, we know you like to offer short breaks, tell us how you organise these?
We always try to book with reputable companies like Potters Resort or Warner Leisure. My approach to last year's trip with Potters Resort was to budget and to consider the costs of everything, including the accommodation quote, coach fees and other excursions on the trip. We tend to go Fridays to Mondays, so I build the budget around 35 people and then come up with a price.
We meet once a month with the club and give people enough lead time to see how it goes. Last year's trip was so popular that by the time we had finished our two-hour meeting, I had filled the first coach. We ended up with a waiting list and once I got enough interest, increased it to a double decker. It was very popular.
Has there been a previous trip which stands out?
Leonardslee Lakes and Gardens in Horsham last year was superb. It had been closed for 10 years, with the team there spending a long time refurbishing its grounds. It was reopened in April last year and we were one of the first groups to go and see it at the beginning of May. It was just beautiful.
How do you decide where to go?
Another lady at the club called Linda helps my wife and I with the organising. We meet in January and start to plan out the whole year, having probably already booked our February and March trips. Some of the members put ideas into a suggestions box so we certainly consider these. We also like to go to trade events to pick up different leaflets and ideas, as well as being able to talk to people on the stands.
I've been getting the magazine for a few years now and what I find works best is when I see places featured in the publication that I am planning on visiting. I will take cuttings from the magazine to the club meet up to give our members more information which gets more heads turning and means we can fill a coach.
Why do you think it's important for retired people to be a part of groups like yours?
Like a lot of retirement clubs, you end up with quite a lot of single people. There are certainly more single ladies than there are men and our club gives these people the chance to go on a trip and get to know everyone. This is a much better and more sociable option for our members, rather than just sitting in a hall and listening to our monthly meeting.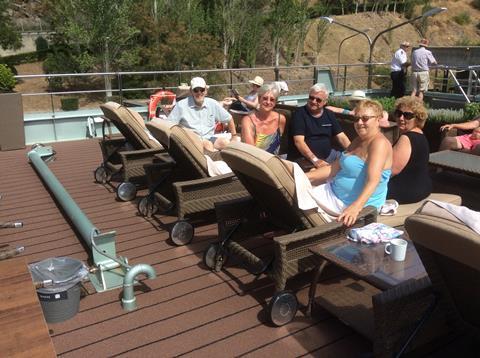 What advice would you give to someone if they were to begin organising trips?
I would say planning is key, use the advice given by reputable companies and always use a reliable coach operator. Budgeting is also a big part of organising a trip, so it's important you budget correctly. Plus, don't panic if things start to go slightly wrong, because sometimes things don't always go to plan.
Can you share an example of when things have gone wrong?
We had organised a short break to Hereford in 2018 to take us down the Wye Valley and then into the Forest of Dean with the help of a Blue Badge Guide. Unfortunately, the weekend we were there was the same weekend that the 'Beast from the East' storm took over the country. This meant they closed the road of the Wye Valley so we could only visit the Forest of Dean. Our guide ended up taking us to the most obscure places such as JK Rowling's old school, and I could see my group's faces dropping and thinking, 'what have you taken us out on?'
In the end the day turned out to be alright, but it's made a little story which always goes down well. That's the most important thing though, if you put a bit of humour into things out of your control, then members will understand and cooperate to a bad situation much better.
James' group at a glance…
Group name: Hartley and District Active Retirement Association
No. of members: 160
Time organising: 7 years