We caught up with Jackie Ring, who organises trips for Guildford U3A, to hear about her love of theatre, the skills needed to be a successful GTO and one of her most favourite holidays.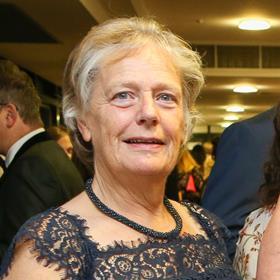 Jackie's group at a glance…
Group Name: Guildford U3A
No. of members: 1,400
Time organising: 20 years
How did you get into organising?
Years ago, I worked in a personnel department and we used to organise day trips for the staff. Then I joined a singles social group where everybody had to take a turn at organising something and I really enjoyed it, so it just took off from there. As you get more time when your children are older and you retire, you become more invested in it, so I began doing holidays as well as day trips. It gradually developed.
What kind of trips do you organise in a normal year?
I'd aim to do 25-30 trips a year. This includes a lot of theatre as that's one of my favourite things to do, whether it be our local venue in Woking or trips into London. We also like open-air events such as concerts, different museums and we did Hever Castle at Christmas which was fantastic.
Theatre trips are always popular with groups, including your own. Why do you think that is?
The theatre takes you out of yourself and I think it's needed more than ever following the last couple of years. Sitting at home on Zoom watching theatre through a screen wasn't the same – you need the whole experience. I like musicals and uplifting shows and if we go to London, we have a meal out so it's always a sociable experience. Sometimes there is a bit of nostalgia too, especially if you see something that has recognisable and feel-good tunes. If we go to our local theatre, we tend to stay in the bar afterwards and have a bit of a chat about the performance with a coffee, allowing time for the car park to empty. Every now and again some of the cast members will pop over and say hello.
Do you think it's that social element which makes group trips so popular?
When I organise coach trips, I love to sit and listen to the excitable chatter on the way home. The first trip I did outside of lockdown was particularly memorable. I remember saying to someone next to me on the coach "just listen to that…" That lovely chatter of people talking about their day out was something I had truly missed.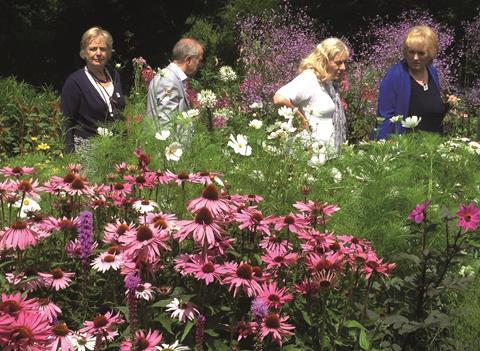 What skills does a group organiser need to be successful?
I think you have to be flexible and patient, always listen to people and also be a bit firm. It sounds daft but you have to be incredibly organised too, I have lists for absolutely everything. A member of my group referred to me as 'robust' the other day and I thought that was quite a good word because you've really got to stick in there if something goes wrong, take the hard knocks and put it right.
Can you think of a time when things have gone wrong and you've had to use these skills?
One of the main problems is traffic. Sometimes if we get caught up, I have to phone the venue in advance to notify them that our tour will have to begin a little later than originally planned. We also had a lost passport and wallet on one trip, so we had to calm the person down and luckily it was all resolved. Some people think an organiser is going along on a free trip but you never sit back and truly relax because anything can happen.
"A member of my group referred to me as 'robust' the other day and I thought that was quite a good word"
Is there something that sticks in your mind as a favourite trip?
We did a Christmas weekend in Montreux, organised by Switzerland Travel Centre. I think it stands out because we left Heathrow airport when it was grey and miserable one December and by lunchtime we were in this wonderful place. We also visited the Christmas market in Geneva and it was beautiful, based next to the lake with all the lights shining. We were only there for three nights but we really felt we'd been to a completely different world, it was magical.
What is it that you love most about what you do?
Someone sent me an email recently saying that they were going to see the new Belfast film and it reminded them about the lovely time they had in the city with me. So, I got looking back through some of the photographs from that trip and thought 'yes, we did have a lovely time there'. This was in 2012 and still people are talking about the trip so it's a lovely feeling to know that I helped create these memories. When people get off the coach, they say goodbye and you think that's it, but you shouldn't forget that ten years later, people are still reminiscing about these experiences.