Group organiser Carol Dixson-Smith on why diversity of trips is the key to successful outings and how she's training members to become life-savers.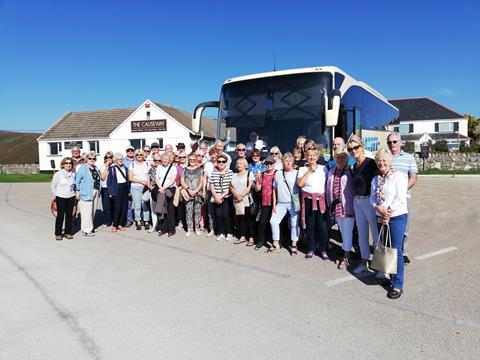 How did you first become a group organiser?
We moved to the area five years ago and didn't know anybody. A friend who had moved here joined the newly founded U3A and she organised a couple of group outings but didn't want to continue with it indefinitely, and so needed someone who would like to take the job on. My background was in admin / organisation / exhibitions, so after taking some time thinking about it and the implications it would have, I put my hand up to take on the role of group outings organiser.
Tell us about some of the trips you've done recently
We've done all sorts. Most recently we have had trips to Wrest Park, Windsor Castle and we've been to see Hairspray at Cliffs Pavilion. We've also been to Boughton House and Rockingham Castle for Christmas lunch. We went to the Houses of Parliament and were the biggest crowd they've ever had, we had tea there as well. We've been to Gardeners' World in Birmingham as well as Highclere Castle.
You went on your first group holiday last year, how was it?
We're a very new group so I wanted to tread a bit carefully and not go too mad. I booked a four-day holiday to Wales and it was so successful, straight away the group were asking me where we were going next. On the way, we went to Bristol to see the SS Great Britain which was really interesting. In Wales we visited the eclectic Cardiff Castle and the Royal Mint Experience. They were both very interesting and we had very informative guides on both tours. We had beautiful weather too which always helps.
Helping to save lives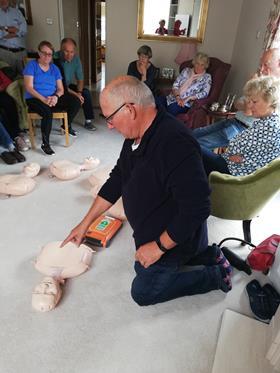 We bought our own defibrillator in 2018, with the money we'd raised from trips and I've had over 40 people in my house receiving training on how to use it along with CPR. Dolly, as it has now been named, comes with us on the coach. I know a lot of places have their own defibrillators but if one of our members was to have a heart attack while we were travelling - we could be in a country lane or a restaurant and whilst we were waiting for an ambulance we could immediately respond to the situation.
Going forward we are waiting for a date to hire a hall where all those who have learnt how CPR and a defibrillator works will be assessed by the ambulance service. Once this is done and the member passes the test, they will have a certificate to say they are proficient, and they would become a 'first responder'.
What are you looking for when you're deciding where to take your group?
I try to be as diverse as I can; I have a small committee and we meet about four or five times a year. As our group encompasses all types of interests, we try to find things that cover those interests within our U3A. We're going to see the Tutankhamun exhibition in London in March and we also have trips organised to the National Space Centre and the Newmarket Stud to see the new born foals. We have plans for many more outings during the summer and we're considering Hever or Leeds Castle for Christmas.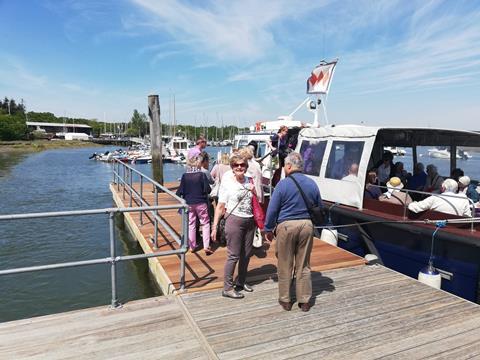 What do you get out of organising group trips?
The members are very appreciative; to see how much they enjoy what I do is what I get out of it. No job is easy if you want to do it well. It has to be right or I'm not interested in taking it on. I have had two life-threatening illnesses and as a result spent a lot of time in hospital. During that time, you have time to think about life and one of those thoughts is having the joy of being able to participate in life to the full and the other is loneliness. There are a lot of elderly people who have had active lives finding themselves lonely as they age. The U3A provides a tool to alleviate loneliness and to give joy. With that in mind I have tried to do what I can for others and that way it has always helped me too
Carol's group at a glance…
Name of group: Sawbridgeworth U3A
Based: Hertfordshire
No. of members: 420
Time organising: 2 and a half years