We speak to Brenda Peace, organiser for Codsall Outings Group, about her future travel plans, what she has missed the most over the last year and her group's annual tradition.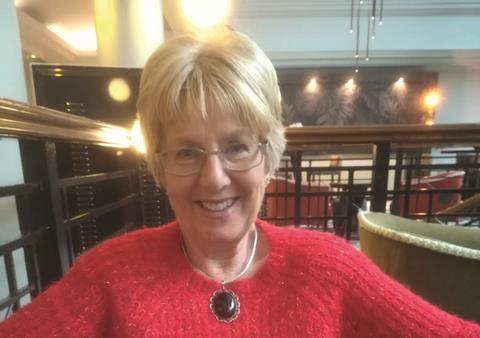 Brenda's group at a glance…
Group name: Codsall Outings Group
Based: West Midlands
Time organising: 20+ years
How did you get into group organising?
I didn't plan it, it just happened. A friend and I decided to have a few days out together, then a few other people asked if they could join us and then it just escalated from there. We started off with a seven-seater people carrier, then we had a minibus and now we fill a coach.
That's lovely to hear, tell us a little bit more about your group now
It's for the benefit of villagers and their friends in Codsall and Albrighton on the Staffordshire/Shropshire border. There is no membership or subscription fee although people pay a small amount for a newsletter which gives details about upcoming trips. People will always see others they know so immediately feel comfortable. The group is based on friendship and people knowing each other and word of mouth. Our main ages range from 60 to 80 plus and the people involved absolutely love getting out and about, it gives them something to look forward too.
What does a usual calendar year look like?
We normally do a day trip every month and then at least one short break in England every year. A usual day trip will see us start around 8.30am and then we're back by 6.30pm. We like to go to interesting cities and towns such as Cardiff, Cambridge, Oxford, Stratford and Cheltenham. As we're in the Midlands, we're lucky that there are so many places nearby. If we go to a city, I'll organise a guide to join our coach and give us a tour when we get there, that usually goes down very well. If we're going somewhere like a stately home, it's nice if I can organise coffee on arrival.
Are there any trips you organise that are particularly popular?
I like to do a Christmas dinner in a smart venue every year, but it's extra special because I make it a mystery. One year I took the group to West Midlands Safari & Leisure Park as they have a grand house in the grounds. We turned into the gates and I think some of them thought we were just going to the café, they didn't realise we were going to this lovely house hiding in the grounds – their faces were a picture! They also like royal residences too, we have been to Frogmore and Highgrove, Windsor and Buckingham Palace, plus they have gardens there too.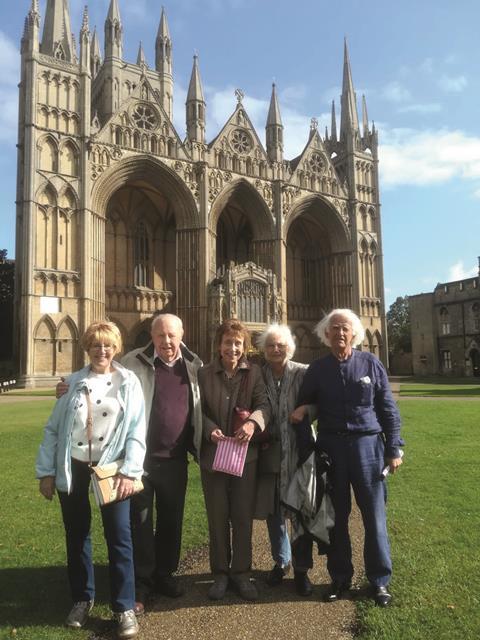 What are your plans for 2021?
We're starting again in July. Our first trip back will be with Warner Leisure in Herefordshire for a short break which is now full; maybe people are desperate to go somewhere and they're really looking forward to it. I'm also thinking about doing a day at the seaside and will try and get somewhere booked to see some autumn colour.
It's good to hear some positive news, how are you all feeling about getting back out there?
Last year a lot of them were very cautious, but they have been asking about new trips since January which suggests they're raring to go. I'm looking forward to seeing the people who over the years have become my friends, but we will be proceeding with caution. I have kept in contact with many of them.
"I've missed the organising and the admin; it's not until you stop that you realise how much you miss all of that."
Have you got funny experiences from your travels?
We went to Weston-super-Mare and it rained heavily for the entire day. The tide was miles out and the pier had burned down the week before, so I think we all just wanted to get back home! I laugh about it now.
If you could meet yourself when you first started organising, what advice would you give, knowing what you know now?
Treat everybody as a friend and just be yourself. When I started, I was a bit nervous and didn't like getting on the microphone at the front of the coach, but now I am happy to do things like that. You just have to be yourself.