We spoke to Becky Chikaura, creator of Ms Bee Group Travel, about why she decided to create a group dedicated to getting mums out and about, plus her top tips for newbies.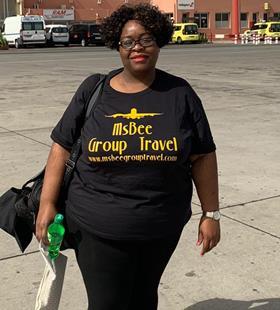 Becky's group at a glance…
Group name: Ms Bee Group Travel
No. of members: 1,600
Time organising: 5+ years
Based: Letchworth Garden City
Tell me a little bit more about why you started the group?
I've always had a passion for travel and in my younger years I thought I was going to be a flight attendant. However, over the years you begin to have a family and that kind of thing slows down. I used to take the odd trip here and there when I could, and people on my Facebook page would always ask me how I managed to organise all these wonderful breaks, so I developed this idea that I could help people with their bookings. Just before my 40th birthday, I organised a trip for 36 ladies and I to go to Malta, and that's where I caught the bug.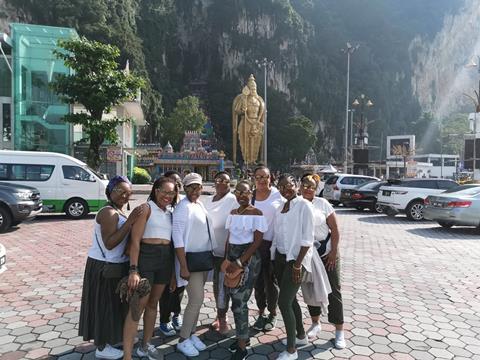 So, what sort of people do you organise trips for?
When I first started, I identified a bit of a gap in the market. I know there are lots of over 50s travel groups, as well as younger people travelling together, but there is an in-between age bracket of mothers, such as myself, who don't really have many options when it comes to group travel. We can get stuck in a rut of the school run, cooking, cleaning, looking after the family and we don't have time to look after ourselves. When I take these women away, I get to watch them relax and unwind without the pressure of work or family life. I love being able to organise for these people.
Quickfire questions
If you had a million pounds, what would you spend it on?
I would quite happily go on a cruise around the world.
Have you ever met anyone famous?
We met ex-Brazilian footballer Ronaldinho coming back from Marrakech and also Lady Gaga on the way to Malta.
If you had one last meal on earth, what would you choose?
A very well-done steak
If you had a superpower, what would you choose?
The ability to wish everyone good health and wisdom.
What kind of trips can your members expect across a year?
Currently, we do two European trips, two long-haul trips and two events every year. One of the long-haul trips tends to be to Las Vegas for Thanksgiving in November and we try to do a Dubai trip in January for the shopping festival. Other places we have visited in the past include Marrakech, Monaco and Hungary. In the UK, we've done the likes of Royal Ascot and weekend trips to London.
You haven't won big on the slot machines in Vegas just yet then?
Sadly no, I think we all come back worse off than when we started! Not only is everyone excited for the shopping experience with huge Black Friday sales, but obviously it's Las Vegas so there is so much to do and we always come back absolutely exhausted. People get so excited for it that they start paying their deposits at the start of the year.
"When I take these women away, I get to watch them relax and unwind without the pressure of work or family life."
What advice would you give to someone who wants to start organising group trips?
Firstly, I would ask what have you actually organised yourself as a family or with friends in the past? That's the place to start. Try and do a local trip with a small group of friends or family and be the one who organises it from start to finish to gain some experience. Get in touch with the hotels, book a coach if you need one and start small before going further afield. I'd also suggest subscribing to travel trade magazines such as Group Leisure & Travel for top tips on how to go about it and maybe go on other group trips to see how others put together their outings or holidays.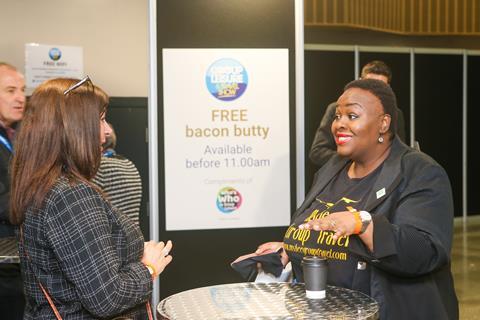 How do you think some of your fellow mums in the group would describe you?
I've been accused of doing too much for them! Lot's of times I've had people tell me 'they're adults Becky, you've sent the message, you don't need to check their passports are all in date, too!' As it's my group I'm always making sure people are ok, so maybe sometimes I need to take a step back and let it be but I find that bit difficult.