We hear from organiser Andrew Moss about his time with the Oxford NHS Retirement Fellowship, his recommendations for other group travel organisers and one of his key considerations when booking a trip.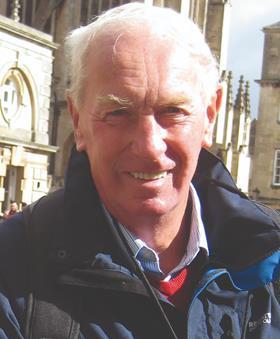 Andrew's group at a glance…
Group Name: Oxford NHS Retirement Fellowship
No. of members: 130
Time organising: 11 years
Based: Oxfordshire
How did you get into group organising?
It was already a well-established group which is part of a national organisation with branches all over the country. Our branch was going through a time where it wasn't doing a lot, so I went along to one or two meetings and volunteered to organise the outings for everyone. It really is a fun thing to do and is the most rewarding thing I have done for years.
Can you remember the first ever trip you organised as a GTO?
It was a simple little trip to Broughton Castle in Banbury, north Oxfordshire, and it was absolutely wonderful. The castle itself is a real gem, very historic, and they did a lunch for us after the tour which was very good. Things just went on from there, I don't think we've had a real disappointing trip yet, except when the seaside trips have been affected by the weather!
What sort of trips are popular?
We like to do day trips in the UK and aim for variety in our programme. I like to include trips that add to our knowledge as well as just seeing the sights. Visits to Bosworth battlefield and the Richard III Visitor Centre in Leicester or Gilbert White's House in Selbourne fit the bill. You can't go wrong with Stourhead in the autumn or Exbury Gardens in the spring or the seaside (Oxford is about as far away from the coast as you can get).
We also like to add in the extra ingredient of a train or boat trip on any outing that suits. So a visit to Maple Durham with a river trip from Reading to get there, and Jane Austen's House at Chawton followed by cream tea on the Watercress Line scored well.
How do you come up with new ideas?
I like to look through Group Leisure & Travel magazine and we go every year to the Group Leisure & Travel Show. After speaking to the Visit Coventry team at last year's show, I quite fancy going there for the day, they had a terrific stand and really sold it to me.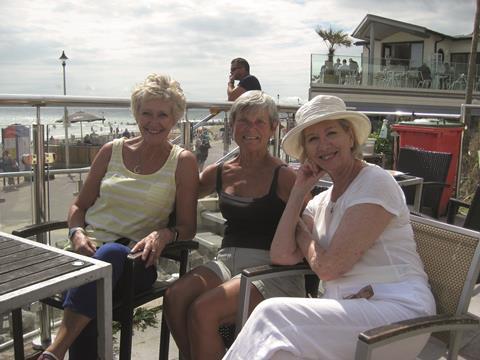 What's one of your main considerations when booking a trip for your group?
Most places are very thoughtful when it comes to groups of our age, and I always talk to them beforehand to make sure it is suitable for us to come along. There is a limit to how far we can walk and how long we can stand for so I always want to tailor a visit that is manageable for everyone.
None of us are very young any more and for some of our members, an outing of this kind is one of the few opportunities they have to get out of the house and enjoy some social interaction, particularly in the last two years. It's nice to welcome them on a trip and make provisions for them.
How has the pandemic affected your group?
I did run a trip to the coast last summer and the coach was only half full when usually it would be full to overflowing. So I'm not sure how people will react this year, it just really depends on their perception of how things are going in the pandemic, but I am going to make some bookings and risk it. Organisations have been extremely sympathetic and understanding in the last 12 months or more when we haven't been able to come, so it would be nice repay their goodwill by paying for a visit.
How would you describe your group members?
All of them are retired NHS staff and have a background of caring for one another which is tremendously valuable. They've all achieved a lot in their lives and when you get out on a trip and start talking to your members, it's a revelation hearing about the things they've done. Some of them are still full of sparkle and vigour and they really come to life on these trips.