We catch up with TV star and magician Ben Hanlin, our special host for this year's online Group Leisure & Travel Awards ceremony on Wednesday 7th October.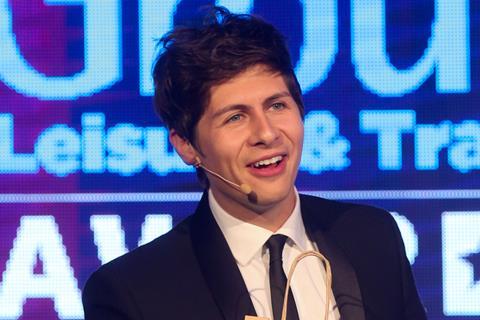 What can our audience expect from the online GLT Awards ceremony broadcast on 7th October?
We're trying to make it as much like the actual physical awards ceremony as possible. I'm going to be doing a little bit of magic and we'll of course be announcing the Group Leisure & Travel Award winners and celebrating those people who deserve to be celebrated. Viewers will be able to tune in and raise a glass and enjoy themselves.
Why is it so important to celebrate group travel?
I think it's very important, particularly at the moment, to stop and recognise, to take a moment and reflect on what has happened and celebrate the best people within the group tourism sector.
It's about recognising the people who have worked really hard, whether that's the group organisers themselves or staff at attractions and companies. It's great to celebrate success and perhaps even more so after what has been a very challenging year.
Watch the Awards Ceremony
This year's ceremony will be broadcast through the GLT Awards website on Wednesday 7th October at 4.30pm. Visit groupleisureandtravel.com/awards to find out all the details and to set yourself a reminder for the occasion.
Have you had any group travel experiences?
One memorable group trip I did was when I was at university, aged 19. One summer holiday I booked a group travel holiday, travelling from Singapore up to Malaysia and Thailand, we travelled on a bus and had a tour guide. It was an amazing experience and the first time I'd done anything like that.
Where would you like to travel when you're able to?
My sister lives in LA and she's just had her first child, so I'd love to be hopping on a plane to see her. I've always wanted to do Prague at Christmas as well and then somewhere hot in January; we like going to Tenerife for some winter sun.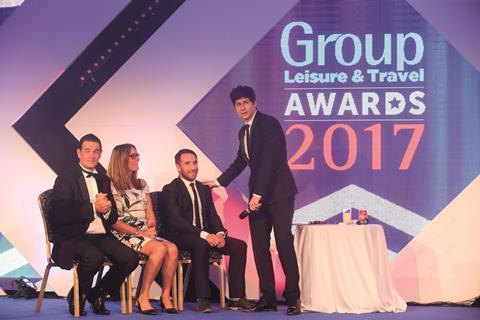 You've had a very successful career so far, what has been the highlight?
What apart from hosting these very special awards? Getting my own show was amazing, when the first episode aired it was quite a momentous occasion. I also loved performing at the Palladium – that was a massive bucket list experience. More recently, I was on Dancing on Ice earlier this year which was fantastic. I mean, when else do you get to stop your life and learn to ice skate with Torvill & Dean?
What are your hopes for 2021?
Well I hope that we get back to some kind of normality. I think we all need a good holiday. Everyone I've spoken to has recognised the need for switching off and recharging. I hope people can get back into a room and see live events as well. It has been fun to try different things over the last few months, for example I've built up quite a presence on TikTok, but I'm really looking forward to being able to perform at events again.
More about Ben Hanlin
Perhaps best known for presenting the ITV2 series Tricked, Ben has performed on stages all over the world including live in London's West End as part of The Illusionists. He became an overnight sensation debuting his tricks as 'Magic Boy' on YouTube.
Ben was a contestant on Dancing On Ice earlier this year and has enjoyed TV appearances on Celebrity Juice, BBC Breakfast, This Morning, Good Morning Britain and Soccer Am.
He hosted the GLT Awards ceremony in 2017 when he said: "You forget that at the heart of these big brands are amazing people and it's great to see that they're powered by people who are really passionate about their customers."
See you at 4.30pm on Wednesday, 7th October, 2020 for the Awards Ceremony, here's a reminder of your 2020 finalists.