Group travel organisers Laraine and Ashley Tresser recently enjoyed a familiarisation trip to the north Adriatic coast of Italy, following a meeting at last year's GLT Show.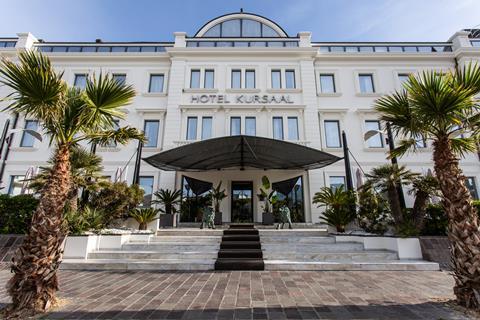 The couple, whose tour company Gemmaway Travel, runs fully guided trips across the UK and Europe, met Gianleone Salvadori of Ferretti Hotels, which has locations in Rimini, Riccione and Cattolica, at the exhibition in October.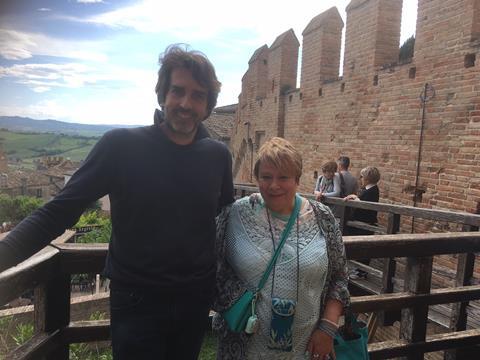 Wanting to rediscover the region in Italy, they were invited on a five-day fam trip by Gianleone who showcased what's on offer for groups in the area.
Laraine said: "We were sad to learn that the area had stopped being so popular with British groups. However, Gianleone suggested that the region was far more interesting than just the sandy beaches.
"The whole area is punctuated by UNESCO World Heritage Sites. After all, where else in the world would you find a 2,000-year-old Roman bridge still in use for everyday traffic?
"We were happy to accept Gianleone's invitation to visit and let him show us what this region has to offer to groups, and what we could achieve in a five - day tour."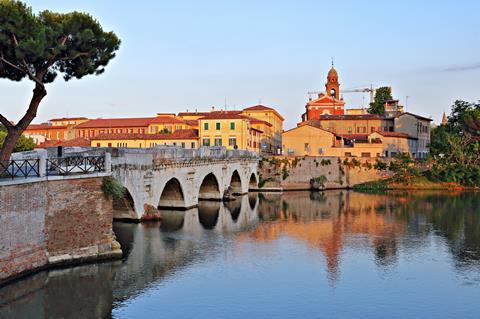 Flying from Stansted to Rimini, the Tressers had a jam-packed itinerary; just some of the places they were shown included the fortified castle of Gradara, the medieval town of San Leo, the Principality of San Marino, Rimini's old town, the university City of Urbino (on a high sloping hillside) as well as the unique city of Ravenna, described by the pair as a "must for all groups".
They said: "Our last day was a fascinating one spent in the unique city of Ravenna. This city, which houses a total of eight World Heritage Sites, is a showcase of art, history and culture.
"It is home to some of the most colourful wall mosaics and frescoes that we have ever seen, made all the more remarkable as most of them date from the 5th and 6th Centuries AD."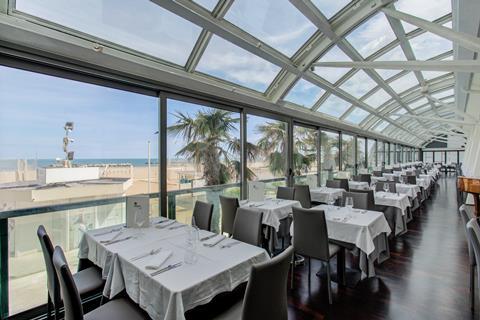 Staying in the Cristallo Hotel, which is in Cattolica near the Primo Maggio square, the pair dined in the newly renovated 4-star Kursaal Hotel, which was their personal favourite.
They said: "This landmark hotel is situated on the sea front of Cattolica. All the rooms were of a good size, have been beautifully decorated and many have sea views.
"The elegant restaurant served an excellent choice of dishes, many using local ingredients. And from the restaurant there are lovely views over the beach offering spectacular sunsets.
"For tighter budgets, there were also some very nice 3-star hotels, although the rates for all the hotels were very competitive and a positive bargain off season."
The couple concluded: "It was a very useful and interesting trip. If you want an alternative to the ever popular Italian destinations of Rome, Tuscany and Venice, we think you will be as surprised and delighted as we were with this area."
Inspired to visit this year's show?
You can now register for free entry to the 2019 Group Leisure & Travel Show 2019.
This year's exhibition takes place on Thursday, 10th October at the Marshall Arena, Milton Keynes and promises a wide range of exhibitors from hotel groups such as Ferretti Hotels in Italy to tour operators, coach companies and a host of attractions.
For all the information, including this year's Seminar Theatre celebrity speakers, go to www.grouptravelshow.com