We asked Dave Hartle, known to his loved ones as 'grandad holiday', about what it meant to win the Group Travel Organiser of the Year Award® and why he loves the role.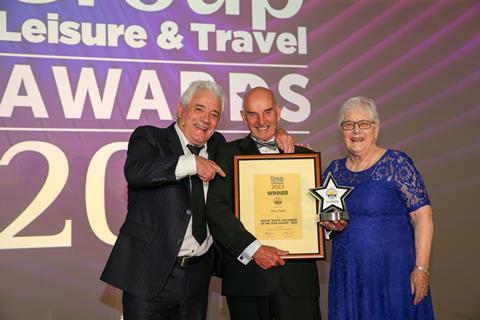 How did it feel to get your hands on the GTO of the Year® trophy at the ceremony in October?
I was quite shocked. I asked one of my daughters to come with me to the ceremony – all of them really wanted to be there – and she was so excited when I won. We heard all the nominees, then everyone we sat with on the table had their fingers crossed for me. When they called my name out, I was absolutely gobsmacked! My daughter was jumping around with joy, it was all quite overwhelming.
How did your friends and family react to the news?
My daughter was sending messages telling everyone I had won that evening, and before I knew it, it was all over social media. I rarely go on social media but by the time I got up for breakfast, I had a glance on Facebook and read some lovely messages. There were comments from family and friends all over the world, including Australia, Dubai and America which was incredible!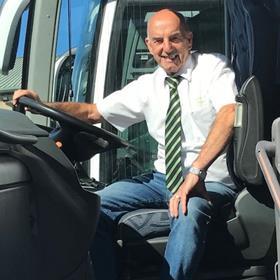 Dave's group at a glance…
Group name: Dave's Trips
No. of members: 500
Time organising: 18+ years
Based: Macclesfield
What would you like to say to the person/people who nominated you?
Do you know what, I don't know who nominated me. I do have my suspicions though, as we have quite a few regulars on our day trips who had read about the award in one of the magazines I left on the coach. I have thanked a lot of them as no one has told me yet who it was, but I really am grateful. I received so many emails from my regulars telling me that it was well deserved. Even when I did a day trip with the group to York recently, there was somebody there with another coach company I had never met before, who recognised me and congratulated me.
My wife Jacqui and I also travelled to Germany on a Rhine cruise, and somebody must have told the cruise manager I had won the award, because while we were all having dinner one evening, she announced: 'we've got a very special person with us on this cruise'. I was looking around thinking 'who?' and had no idea she was talking about me. It's funny how news like this gets around.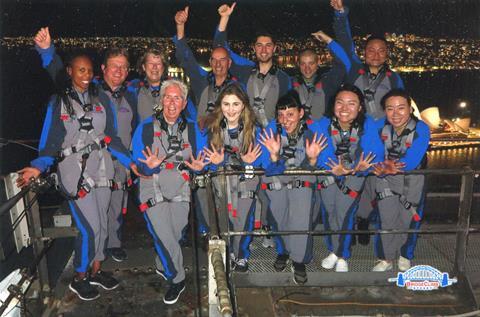 The award comes with a prize of £2,000 to spend on a trip of your choice, where do you think you'll be heading?
Jacqui and I are thinking it might be Croatia, and will definitely be something that we know will give an opportunity for our group to visit at a later date. We did an island-hopping holiday there before with the group, but some of the older ones might not be up for that as we did have a rough crossing once or twice! We want to check out the area ourselves again, before putting together a better itinerary for the group which is within budget.
Jacqui is a big asset to the group, and she is well respected and loved by many. She can be relied on for having both a laugh and being a comfort in times of need by many individuals including me, especially whilst I am driving on our many day trips throughout the year.
What have you and the group got coming up?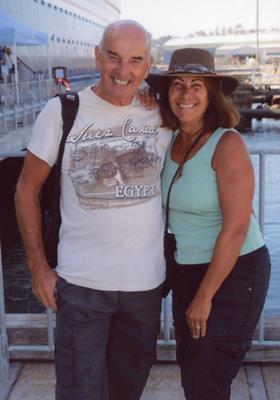 After Christmas, we're looking at doing a Warner's weekend, and we've also got a day trip booked to the National Memorial Arboretum. We're also trying to put together a small cruise, ideally from Liverpool in the spring. A lot of our members don't want to travel too far, so we'll probably look at doing a sailing to Amsterdam. The main thing is we're promising different things and I've had all kind of requests for 2023.
What is it you love the most about being a group travel organiser?
Some of the older people have been with us for years and still enjoy their day trips. It's very nice to be able to take them somewhere and put it all together for them. It's also very rewarding because we get such positive feedback, and not just from those travelling with us, but also their families who are grateful that we've taken their mum out, for example. We've gone all over to the likes of Australia and New Zealand, and people have come back to us saying 'my mum and dad have wanted to go there for the last 50 years, and they would never have gone on their own as they didn't have the confidence'. We don't do it for that though, Jacqui and I love travelling so it's nice to share the same experiences with others.
My granddaughter has a map on the wall with all these pins which mark where I've been, and she says she's going to start using different coloured pins for the places I haven't been as it's so full. She has two grandads; one is grandad Duncan and I'm grandad holiday.
For more information about the Group Travel Organiser of the Year Award®, click here.