In the first installment of a new series looking at the latest attractions, events and exhibitions for groups, we focus on Aberdeen, a haven of culture just north of the border.

1. Aberdeen City Art Gallery
The reopening of Aberdeen City Art Gallery is the highlight of the city's cultural calendar this year, welcoming groups from 2nd November following a £30 million investment. The redevelopment will create a major new visitor attraction in the city, celebrating art of all different styles. Gallery space has been increased and there will be more than 1,000 pieces on display (up from the previous 300).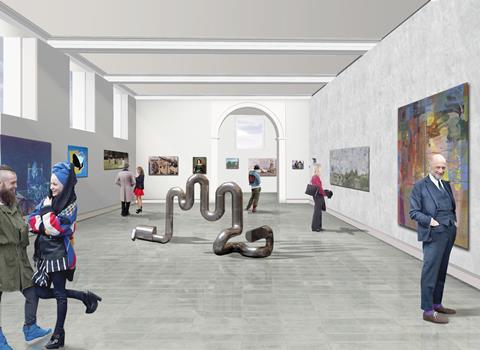 The new gallery will host the work of Martin Parr as its first special exhibition, showcasing his photographs from across the city and the country. The exhibition will run until 23rd February 2020. There will also be special commissions from leading artists on display.
2. Sound Scotland
This is the latest music festival in the city to be unveiled, showcasing performances by well-known artists and other unique events such as talks and workshops. The 2019 Festival, which runs from 23rd October until 3rd November, will display the oboe as part of an ongoing commitment to raise the profile of 'endangered instruments' and will involve performances by 2019 Artists in Residence Christopher Redgate and Nicholas Daniel.
The festival will also include a new commission by Allie Robertson, looking at the theme of Motherhood.
3. Nuart Aberdeen
Although a date is yet to be confirmed, the award-winning street art festival will return to Aberdeen in April 2020, welcoming artists from around the world to the Granite City. The festival provides public platforms for national and international artists to showcase their work through a series of murals, installations and temporary exhibitions. Although the artworks are created in April, visitors to the city can visit them at all times of the year.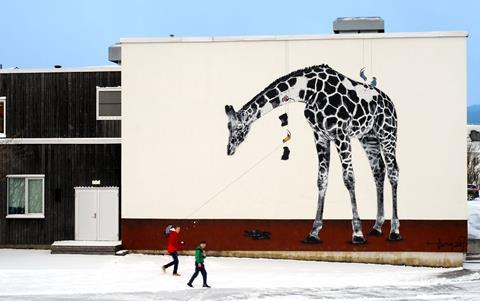 4. True North
Aberdeen's city wide music festival featuring a series of headline performances, free intimate gigs, masterclasses & discussion programmes and family friendly performances will return at the end of September. Many of the performances will take place in well-known local venue The Lemon Tree, which has hosted many acts over the years. The festival will include a range of acts, such as Rip it Up Live – A Celebration of Scottish Pop, a celebration of seven decades of pop music north of the border.
Into numbers? Make sure you visit during Scotland's Maths Week
Aberdeen Science Centre will host a week-long programme of activities from 28th September until 4th October, putting groups' brains to the test. The event, funded by Maths Week Scotland, aims to get children and adults thinking with a range of tricky symmetry patterns, coded messages and more.
5. P&J Live
Scotland's new, state-of-the-art events venue will be revealed to the public on Saturday (10th August), offering a multi-purpose event space, conference and exhibition halls, an improved arena, spacious hospitality boxes and high-end restaurants. The main arena has a capacity of 12,500 and also boasts two on-site hotels, perfect for groups attending events.

Musical acts Wet Wet Wet, Rod Stewart and Alice Cooper have already been confirmed to perform at P&J Live later this year, as well as comedians Jack Whitehall and Russell Howard. Elton John will also bring his farewell tour to the venue in November 2020. Group rates to different events will be released as and when acts are confirmed.
For more information about what Aberdeen has to offer groups, visit www.visitabdn.com