Some of our previous winners and finalists share their advice on the qualities that make a great pioneer for the group travel industry and a worthy contender for The Excellence Award 2018.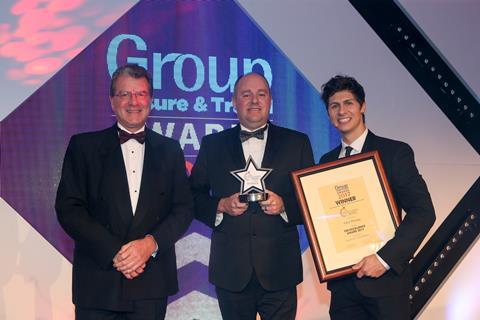 The Excellence Award recognises the commitment and dedication of an individual within the travel trade supplier sector, highlighting those who truly go the extra mile to provide an outstanding service.
Nominations and votes are cast by group travel organisers and the winner is announced at the annual Group Leisure & Travel Awards taking place on 10th October, 2018.
With nominations now open, we share some of the best advice from previous winners and finalists on what GTOs might look for in a group travel provider or representative:
Excellence Award winner 2012, Jo Thomson from the Royal Philharmonic Orchestra, said: "Create group specific brochures and branding, and focus on keeping prices, discounts and benefits as competitive and appealing to the groups market as possible."
Jennie Willis, senior tour co-ordinator at Success Tours, was a finalist in 2013. Her advice is to try to set peoples' expectations at the right level. "Make their trip as effortless as possible," she advised.
Ellie Fulcher, group sales manager for Fred. Olsen Cruise Lines, was a finalist in 2012. She said: "Many group organisers have their own views and requirements on how they wish to operate their group. Being flexible in this industry is extremely important – you'll secure more business if you realise that almost every group is different."
Mark Williamson, operations manager for Visit Newark and a finalist last year also stressed the importance of being flexible with group travel organiser needs.
"Groups don't want to be met with a wall of immovability," he said. "They want a range of options, not to hear "no, sorry, we can't do that, we haven't done that for 20 years". We want to do things for people and make their plans happen."
And for Glen Thomas from Travelsphere, the winner in 2017, building great working relationships with organisers is key.
"I like to go out and visit the groups and present to them; you get a feel of what the group wants and their needs," he said.
"My biggest message would be to never over promise and under deliver because it'll come back to bite you. Everybody can offer the world but if you sell people a bad dream, they won't trust you again."
For more information visit www.groupleisureandtravel.com/Awards/The-Excellence-Award