With more Blue Flag beaches than anywhere else in the UK, the Wales Coast Path is gearing up to celebrate its 10th anniversary with a raft of new initiatives designed to support group organisers, says Sioned Humphreys of the Wales Coast Path and Wales National Trails.
Launched in May 2012, the 870-mile-long Wales Coast Path is not just for dedicated walkers. With so much to do and see along the Welsh coast, the path offers everything from a day out to a full-on adventure holiday.
Wales may be a small country but it is big on things to do. Although the Coast Path is a top attraction for walkers, the surrounding areas offer much more for group visits than just walking, from Blue Flag beaches where you can view blue whales, dolphins, puffins and Atlantic seals, to unspoilt countryside, bustling market towns and historical sights.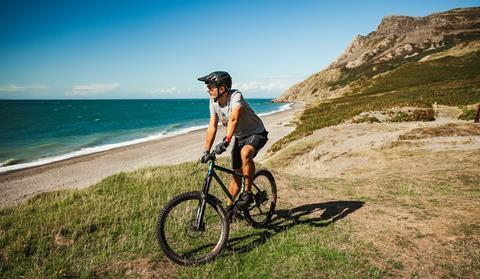 With sections of the path open to cyclists and horse riders, as well as being accessible to wheelchair users where the ground is flat and even, this spectacular coastline is ideal for clubs and walking groups, from adventure seekers as well as those seeking peace and tranquillity and the chance to get away from it all.
Highlights for 2022
To mark the 10th anniversary of the path, a calendar of celebratory events is being launched aimed at attracting groups from across the country and further afield.
A series of guided tours along Wales' coastline are being planned, as well as a number of coast-side surprises, including the launch of a suite of new walking itineraries, created in partnership with the Welsh Government historic environment service Cadw, which will link a coastal visit to some of the country's most iconic castles and historical landmarks – ideal for group visits.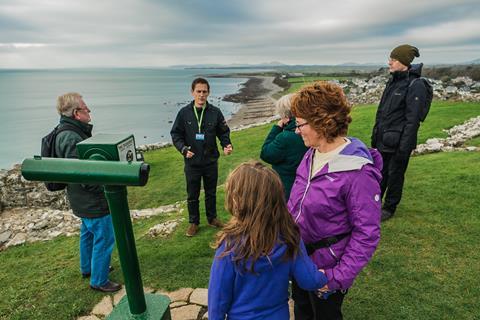 Walkers will also be able to track their walking adventures on the official Wales Coast Path app which is being updated to make the route as open and accessible for exploration by as many people as possible.
About the path
The Wales Coast Path contributes substantially to the Welsh economy and creates opportunities for holiday resorts, tourist attractions, historical monuments and towns and villages to welcome visitors from not just the UK, but from around the world.
It has proven to be the perfect tourism product on which to build a range of visitor itineraries, such as mixing a coastal visit with a stay at one of Wales' historic market towns or thrill-seeking coasteering with a visit to one of Wales' adventure parks.
When combined with the attractions along the three National Trails in Wales – Glyndŵr's Way, Offa's Dyke Path and the Pembrokeshire Coast Path – the opportunities are numerous.
The trails provide huge scope for a wide variety of group visits, including the creation of long-distance walking holidays and destination breaks to some of Wales' most attractive towns and villages such as Llandudno and Aberystwyth, which are all geared up to welcome groups of all abilities and interests.
For more information and guidance on planning itineraries visit www.walescoastpath.gov.uk and www.visitwales.com.There is also the Travel Trade Toolkit featuring the Wales Coast Path and three National Trails in Wales, designed to help organisers create a range of holiday ideas, detailing coach parking, places to eat and drink and attractions.