VisitBlackpool has released its top bucket list ideas for attractions, shows and entertainment - the experiences it suggests are unforgettable.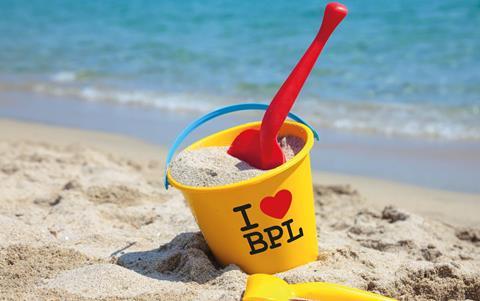 1. Meet The Breitlings
Stand by for the spectacular Blackpool debut of Europe's premier civilian jet formation team. The world-renowned Breitling team will bring their own jaw-dropping brand of aerial aerobatics to the skies above Blackpool Promenade on both days of the free event on Saturday 10th and Sunday 11th August.
2. P-P-Pamper A Penguin!
Join the best-dressed residents at Blackpool Zoo - they've got their dinner jackets on and can't wait to meet you. Join their keeper with a bucket of fish and head to penguin beach where you'll be able to feed them and watch them waddle, dive and swim. What's not to love? This is just one of many unforgettable animal experiences at the zoo.
3. Go Coaster Crazy
Blackpool Pleasure Beach is likely the most ride-intensive theme park on the planet. The question is: How many white-knuckle rides can you stomach in a day? The famous Big One is 25 years old this summer but age has not slowed it down. And if you haven't yet experienced ICON, the UK's first double-launch rollercoaster opened last season.
4. Party With Busted
If you have never been to a Blackpool Illuminations Switch-On Party, it's billed as the biggest event in the resort calendar when 20,000 people let their hair down in a star-studded outdoor concert in the shadow of Blackpool Tower. Taking place on Friday 30th August, the line-up includes the likes of Busted, Diversity, Sigma, and Nina Nesbitt, with more to come.
5. Ride The Tram Train
It's the ultimate tramway experience and you can only do it in Blackpool. Climb on board one of the heritage trams and relive the glorious art deco era of the 1930s. Better still, take a ride on one of the extraordinary illuminated trams that run during the autumn season. Imagine taking a ride on a tram decked out as a trawler or a Great Western train, bejewelled in thousands of tiny lights?
6. Take A Leap Of Faith
Are you bold enough to take a walk of faith at the top of The Blackpool Tower?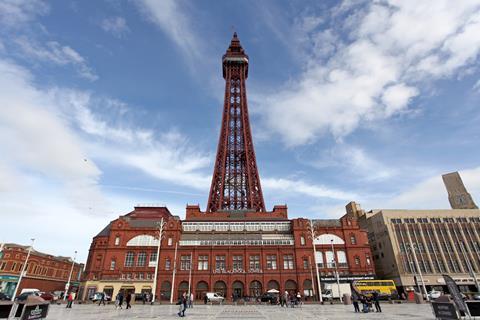 Step out of the lift 380 feet up and the thrilling SkyWalk awaits you. It's a 5cm-thick glass platform where you can look out over the Irish Sea and look down on the famous Golden Mile below for a viewing experience you will never forget! Oh, and don't forget to say a happy 125th birthday to The Tower in this special celebratory year.
7. Laugh Yourself Stupid
Take a promenade stroll where every step brings a smile and a giggle. The outdoor Comedy Carpet is a celebration of comedy on an extraordinary scale. There is nothing like the British sense of humour and the Carpet immortalises the jokes, songs and comedy catchphrases of more than a thousand of Britain's best-loved comedians and writers.
8. Ride The Rapids
Picture the scene: You are on the roof of the Sandcastle Waterpark building on South Promenade. Just one thing stands between you and the tropical waters below. Well two things actually: The colossal Montazooma mat slide with 360 degree loops and back-to-back turns, or the Aztec Falls, an electrifying pitch-black descent into a giant bowl. The choice is yours….
9. Marvel At The Super-Heroes
It's the ultimate selfie experience – an opportunity to stand shoulder-to-shoulder with a whole raft of Marvel comic super-heroes at Blackpool's Madame Tussauds. Surrounded by debris and destruction, confront the Hulk in a New York street and test (quite literally) if you are strong enough to pick up a cab! Or if that's all too much, stand back and admire the superpowers of Spiderman, Captain America, Iron Man, Thor and Captain Marvel.
10. Do Country By The Sea
Blackpool's iconic Winter Gardens might be a few thousand miles from Nashville, Tennessee, but this will bring the sweet sounds of the inaugural British Country Music Festival to the seaside. Ward Thomas, Catherine McGrath and Sarah Darling will headline a line-up of more than 100 artists over the weekend of September 13th - 15th. Don't forget to pack the cowboy boots and rhinestones.
11. Sleep With The Fishes
Experience a night of oceanic slumber with sharks and tropical fish at a sea-bed sleep over in Blackpool's SEA LIFE centre. Get a group of friends together, pack your sleeping bags and enjoy the most incredible night beneath the ocean. Or, if you dare, enjoy your own exhilarating Jaws-style adventure when you come face to face with more than a dozen sharks.
12. Ride The Lights
Get ready for an electrifying cycle ride under Blackpool's world-famous Illuminations. Head for the seafront on Tuesday 27th August and you can join thousands of riders as they travel along the Promenade for a sneak preview of the 2019 Lights in a totally traffic-free environment. This is bike riding – but not as you know it!