We know how much you are missing enjoying time with your group. With that in mind, we have selected a host of theatre shows, private talks and guided tours that you can experience together, online, from the comfort of your home.
1. Live streamed talks on Viking Cruises' TV platform
While cruises are not possible, the team at Viking have launched Viking.TV, a digital platform aiming to keep people connected and enable curious travellers to explore the world from home. Content is streamed daily at 7pm on the site which is free and available to watch on-demand the next day. Guests so far have included NASA astronauts, famous musicians such as cellist Yo-Yo Ma as well as the likes of Sir Michael Palin and Lesley Nichol.
The At Home at Highclere Castle session gives viewers a unique look at the real Downton Abbey as Lady Carnarvon takes guests on a number of tours of the castle grounds, and groups can get an insider's perspective of the British Museum with head of collection Care, Sandra Smith.
2. Exclusive museum talks for groups
Birmingham Museum & Art Gallery has created three live online talks, available exclusively for groups. Hosted using Zoom and lasting for about an hour and 15 minutes, the talks are:
Love, Betrayal, Poison and Death - this talk will look at how artists have been inspired by strong emotions over the years and some of the pigments used in painting and their early poisonous properties.
Meet the Pre-Raphaelites - be prepared for scandal. Using paintings from the museum and gallery's collection, this tour will tell the story of the paintings that made the flamboyant 'rock stars' of their time such megastars.
The Treasures Tour - groups will get a look at the famous Round Room, the Modern Art galleries and works of artists such as Canaletto, Donald Rodney and Bellini.
3. Online gin tasting experience
While groups can't get together and socialise, the next best thing at the moment could be a virtual gin tasting with your members. Shakespeare Distillery is offering groups the chance to buy Home Gin Tasting Kits which will be delivered to each household by courier. The team then give a private talk and host a live gin tasting from the distillery at a date and time to suit your group.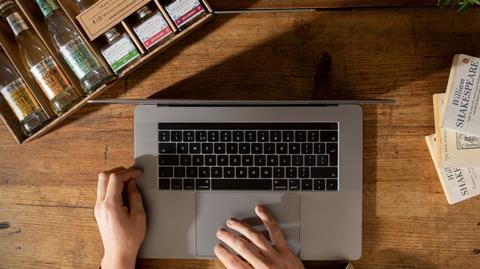 The hour-long experience includes: an insight into the world of gin, a peek into how gins are made at the distillery, an interactive 'talk and taste' of three of their craft gins and the chance to answer questions.
4. Mischief Theatre Movie Night In
The team behind the likes of The Play That Goes Wrong and other theatre performances have something different up their sleeves while the theatres are unable to open. Its Mischief Movie Night In brings the cast live on stage, to you on the sofa.
After a successful run last year, the team have ten shows planned throughout February, including a Sequel Sunday where, after a regular performance at 5pm, audiences can make suggestions for what happens in the sequel which will be improvised the same evening at 8pm. The team can work with group travel organisers to facilitate bulk payment if needed. GTOs should contact movienightsupport@mischiefcomedy.com.
5. Group tours of the British Motor Museum
Experience a bespoke tour of the Warwickshire museum with your group via video call.
You choose a decade from 1900 onwards to focus on and the team will deliver an interactive tour for up to an hour.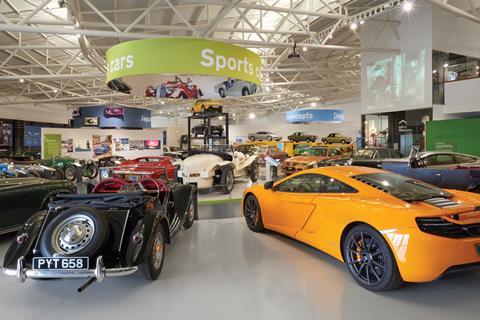 6. Visit a fairytale theme park and enjoy a light show
Group organisers can create a personalised chat room on a virtual platform hosted by the Efteling theme park in the Netherlands. You can then choose up to 12 rides from a collection of on-ride videos to experience with members.
Those feeling brave may wish to opt for the white-knuckle roller coasters such as the double-looped Python while others may prefer a more relaxing ride. You can also enjoy the Aquanara illuminated water show against a night sky. It's said to be Europe's largest water show with performance treating viewers to a 12-minute show featuring more than 200 fountains and 900 lights.
7. Live feeding displays and keeper talks at Birdland Park and Gardens
While the Gloucestershire attraction has been closed, there are still plenty of animals to feed. Head keeper Alistair Keen has been keeping audiences informed and entertained with weekly live-streamed videos on different topics and showcasing some of the amazing birds such as the flamingos, pelicans and parrots.
All the videos are available to watch afterwards and there are more live talks coming soon so keep your eyes peeled.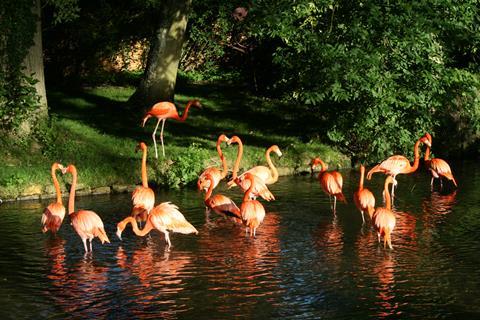 8. Explore Waddesdon Manor's gardens and interiors online
Thousands of viewers have already enjoyed virtual tours and 'lockdown diaries' from the Buckinghamshire attraction's French-inspired interiors and beautiful gardens.
Groups can still access the resources, whether it's getting a peek behind the scenes through a series of YouTube videos with curators revealing never-before-seen storage rooms hidden away in the attics, or discovering the stories behind the gardens from the comfort of your home.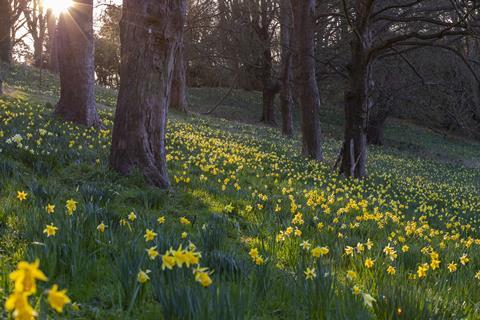 You can opt to take a virtual walk around the gardens with your members such as on the Sculpture Trail which explores more about the 18th century statues.
The team are going to be launching a series of interactive virtual tours with gardeners and curators; more information will be available at www.waddesdon.org.uk.
9. Virtual 3D tour of Blenheim Palace
Small groups of up to six can book a private virtual tour and spend 45 minutes with Blenheim's specialists guides on a topic of their choice.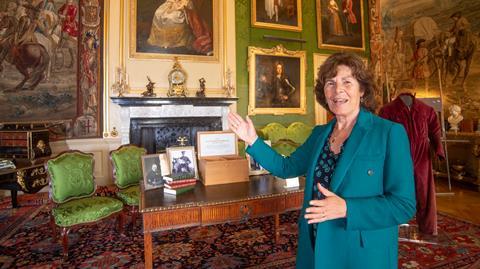 Using a digital walk through the Oxfordshire venue and seldom-seen vintage images, your guide will share hidden aspects of Blenheim's history and answer questions along the way.
Topics include:
The Unknown Churchill: Winston Churchill and his connection to Blenheim Palace.
Ladies of Blenheim: a look at some of the feisty and charismatic women in Blenheim's history.
A Passion for Fashion: 300 Years of Blenheim style.
10. Group talks by the team at The Guild Chapel, Stratford-upon-Avon
Various topics are available for groups to choose from and enjoy a talk virtually.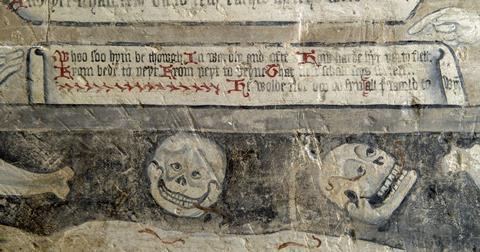 Subjects available include Writing on Shakespeare's Walls which explores the stories behind the historic graffiti in the Guild Chapel, and The Edge of Doom which focusses on the chapel's history and that of its beautiful wall paintings.
For more information visit: www.guildchapel.org.uk
11. Streamed theatre productions
Missing your group theatre trips? While they cannot replace the real thing, there are some great options for groups who want their dose of drama, not least those streamed by Play to the Crowd, the charity that runs Theatre Royal Winchester.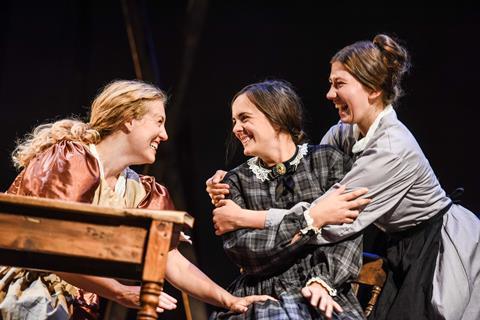 There are three available to view online now: The Strange Case of Doctor Jekyll and Mr Hyde, Jane Eyre and Four Dames in Search of A Panto. Blackeyed Theatre's revival of Charlotte Bronte's Jane Eyre was due to appear on the stage at the theatre in March 2020 but was cancelled due to the pandemic. However, the company were able to perform the show in the autumn in Bracknell and recorded the performance for viewers.
Groups can watch the productions on demand on their phone, tablet, desktop, laptop or smart TV via the Theatre Royal Winchester's website.
Between Tuesday 16th March and Wednesday 31st March, you will be able to stream a production of The Picture of Dorian Gray.
12. Virtual Zoo Days at Chester Zoo
While you can't go to the zoo, the team at Chester are bringing the animals to you.
The response to their Virtual Zoo Days has been phenomenal with more than 17 million views so far. The Zoo Days are all available to watch on-demand here on Facebook or YouTube for free. Through the videos your members can find out more about some of the zoo's many residents including Sumatran orangutans, Andean bear cubs and red pandas.
13. Blue Badge Guided Virtual Tours
Many Blue Badge Tourist Guides are offering virtual tours for groups at the moment, including:
Sue Hyde: topics include Shakespeare's London, Highlights of the British Museum and Warrior Women of Westminster, and tours can be tailor-made. Priced from £175 for a closed group, maximum 100 people. Contact: suehydetheguide@btinternet.com
Alex Lacey: subjects include Secrets of London, A Wizarding Wander (Harry Potter filming locations), street art, The Blitz, 'Under London - the secrets beneath your feet', kid-friendly A-Z of London, area-specific in depth tours (e.g. Smithfield and Southbank) - and tours can also be tailor-made. You can find more information at www.alexlacey.com/virtual-tours or contact Alex@alexlacey.com to discuss what is on offer and your group's requirements.
14. Snowdrop display goes online at Marks Hall Estate
The annual display of tens of thousands of snowdrops near Coggeshall, Essex will move online with virtual walks, family activities and imagery.
Running from Monday, 8th February until 21st February, the Arboretum Team will be posting images and video across the Estate's social media channels from Robins Grove, an area of the Estate where the snowdrops flourish.
There will be virtual walks to help visitors experience the sights and sounds, and for those looking for more information, the team have written new blogs detailing everything you could want to know about these stunning winter flowers.
15. Musical Theatre hits streamed to your living room
The Theatre Cafe's Theatre Channel brings theatre into your home - the nearest best thing we can get to the real thing at the moment. Directed and choreographed by Olivier Award-winner Bill Deamer, there are various episodes now available to stream. Watch stars of Six, Hamilton, Kinky Boots and more from the comfort of your own home.