We speak to tour operators, attractions and cruise lines about what they're seeing from group enquiries and bookings for this year.
UK vs overseas… where are groups booking holidays to?
"Based on bookings and enquiries to date, the UK is still proving more popular than European travel", Shauna Potts of Yorkshire-based Simply Groups told us, "although there are always those who want more adventure and wider travel experiences."
Among the UK destinations groups are interested in, according to Shauna, are the Lake District, the Yorkshire Dales, South Wales (including Cardiff and The Gower) and the English Riviera. Then further afield, their Slovenian tour and a private Croatian cruise, as well as the Loire Valley are some of the places GTOs have their eye on for European holidays.
Ellen Walker at Travel Editions told us that culinary tours were of interest to many GTOs this year along with music-themed trips.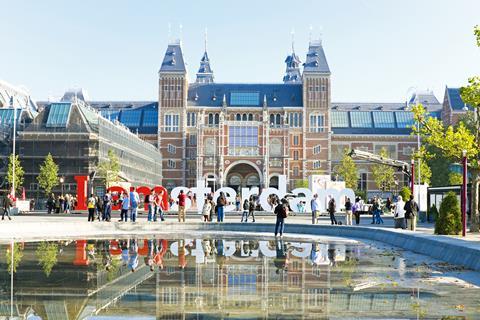 She also said the Vermeer exhibition at the Rijksmuseum in Amsterdam, which brings together most of the artist's paintings from around the world, was high on travellers' lists too.
Looking for great "value for money" experiences
The trends appearing for the team at Dunwood Travel are centred around value for money, added value and an increase in demand for inclusive packages.
Colin Duncan said their level of bookings for both Potters Resorts, which are all-inclusive, were up and showed a desire for a 'complete package' including accommodation, meals and entertainment while themed tours such as Call the Midwife trips, flower shows and boat excursions were of particular interest to groups.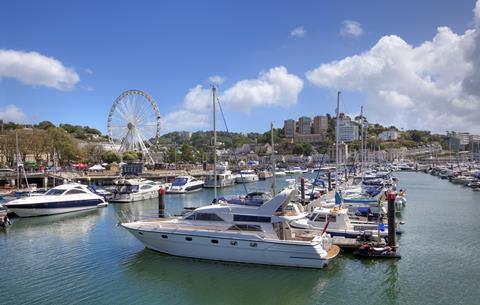 Colin added: "Our holidays to Warner Leisure Hotels and TLH Derwent Hotel in Torquay are also proving popular" and said they had noticed that GTOs are looking at destinations closer to home that offer them the feeling or experience of travelling, without going too far.
Destinations such as Ireland, Jersey, Guernsey and the Isle of Man appear to fit the bill here.
Rachel Ashburner, head of commercial and product development at HF Holidays said that group bookings for 2023 so far were mainly guided and self-guided walking holidays.
She said the most popular product for groups were self-guided walking holidays based at one of their UK country houses adding: "Group bookings have had a steady start for 2023, however we have noticed that the groups have reduced in size, with more having 20-25 guests, rather than the 30+ which were normal pre-Covid."
People want to "crack on" with their bucket list
Escorted touring specialist Titan Travel has reported increased demand for small group holidays with South Africa, Borneo, Kenya and Nepal all selling well.
A survey they carried out also found that customers have a strong sense of adventure with over two thirds saying they want to discover new places and 80% wanting to crack on with their bucket list this year.
GTOs eyeing up Danube river cruises
Ellen Donaldson who looks after groups for Scenic and Emerald Cruises said that requests from GTOs were mainly focused on Danube sailings and that itineraries on that particular river were the best sellers at the moment. She also said there had been a lot of interest in the Douro and Mekong River cruises.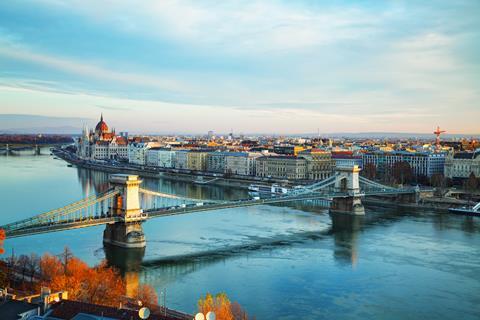 Gabrielle Alam, head of UK sales and marketing at CroisiEurope UK, said they had noticed a late group bookings trend for summer and even spring 2023 cruises. She added: "Whilst some operators are of course already planning their 2024, many private groups seemed to have regained confidence in European travel and are ready to book. All European rivers are in demand to our great delight.
"The river Danube is particular popular at the moment, and this ties in nicely with our 30th anniversary celebration sailing this amazing river."
No-fly ocean cruise line Ambassador has reported a year-on-year booking revenue increase of 341% and its survey of 2,000 people found that city breaks were the most popular type of holiday followed by beach breaks and all-inclusive. Holiday hotspots were revealed as the Mediterranean (41%), Caribbean (21%), Scandinavia (20%) and the UK (41%).
European Waterways said that its private charter bookings had increased by more than 45% highlighting a rise in popularity for travelling in a small group.
Increased demand for something extra special
Emma Peters, senior marketing manager at Stonehenge and English Heritage's National Travel Trade said that they had received more enquiries for interesting add-ons that are "exclusively for those on group tours and which make a visit even more memorable." She said pre-booked guided tours were available at many of English Heritage's sites and offer that something extra, citing the Stone Circle at Stonehenge as the "ultimate special access experience".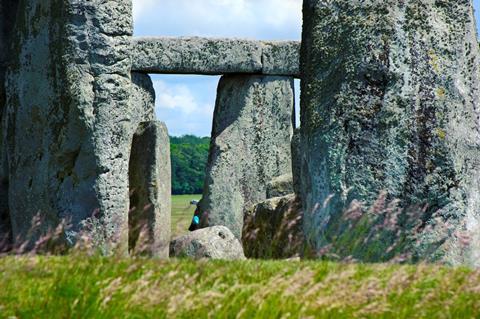 Group bookings are "looking very encouraging for the year ahead", Emma told us, adding: "This could reflect the impact of the rising cost of living; domestic group travel does indeed provide a very cost-effective alternative."
Katie Weller, travel trade sales manager at the National Portrait Gallery in London, said they had also seen a real demand for group bookings in the past few months, especially for smaller groups.
She told us: "We have found that they are looking for something more bespoke, whether that be a themed tour, a talk based around current exhibitions led by art historians, or more of a unique experience such as our out of hours tours.
"The landscape of the group market is most certainly changing and we are looking to capture and explore this data in order to market our products as best we can to these audiences."
Jenni Smith, group visits manager at Hever Castle said bookings were "coming in fast" for the rest of the year including for Christmas visits. She added that GTOs were always looking for "something special" such as their Hidden Hever Tour or garden tours.
Where are you heading with your group this year? We'd love to hear from you.