We caught up with a number of tour operators to find out which exciting destinations groups should consider visiting over the next 12 months.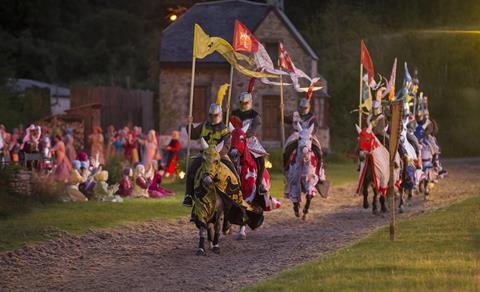 1. County Durham
With the popularity of 'staycations' continuing to grow, they're a must-mention for group trips in 2020. A visit to the north east England county has plenty to offer, encompassing the railway town of Darlington, Hartlepool by the sea as well as shopping and sightseeing opportunities.
Kynren – An Epic Tale of England, taking place in Bishop Auckland, is promising to be a spectacular occasion in the 2020 calendar. The outdoor live show performed by 1,000 cast members and crew takes audiences on a theatrical journey through 2,000 years of English history.
just for groups! (which won the Best Coach or Tour Operator – UK Tours Award at the 2019 Group Leisure & Travel Awards) considers the event a highlight for groups, who can opt to include it in any just for groups! four-day trip. The tour operator also suggests a number of hotels to stay in nearby, such as Redworth Hall, a 17th century Jacobean manor house set in 26 acres of grounds.
From a base in County Durham, groups can explore other attractions such as Beamish – The Living Museum of the North, and Durham Cathedral.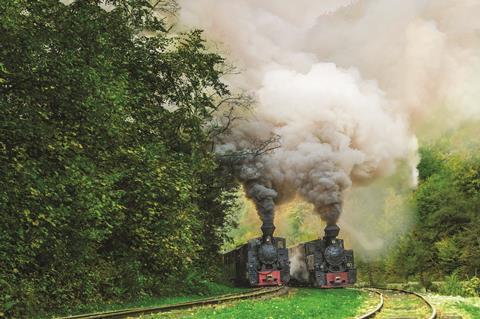 2. Transylvania, Romania
Long associated with legends of vampires and creepy dark castles in the mountains, it is much less known that Transylvania is a region steeped in history, with ancient towns and cities, picturesque monasteries and breath-taking scenery.
Arena Rail's unusual new holiday offers a chance to discover this hidden corner of Romania aboard some of the country's most fascinating historic trains.
In between heritage and steam journeys, there are guided visits to otherworldly castles, the ancient Turda Salt Mine, the historic wooden churches of Maramures, the Moldovita and Voronet Monasteries, and opportunities to sample traditional local food and tipples such as home-made blueberry brandy.
No trip to Transylvania would be complete without a visit to Bran, where the castle is widely regarded as the setting for Bram Stoker's famous novel. Groups can enjoy dinner served in the castle's historic tea house.
3. Madeira, Portugal
The small island in the middle of the Atlantic Ocean is just 35 miles long, but visitors can spend hours hiking through and exploring its diverse nature. Home to wine vineyards and sugar cane plantations, Madeira's a popular stop for cruises at Funchal, the capital's port. Groups heading to this vibrant city can discover its colonial history, gardens and bustling market.
Groups of just eight members or more can receive special rates when booking a Madeira trip with HF Holidays. The operator has themed trips to suit different interests, from guided walking holidays to garden tours.
A Madeira itinerary with HF Holidays can incorporate a guided city tours, incredible mountain views from the 1,004 metres high Encumeada, and good quality en-suite hotel accommodation.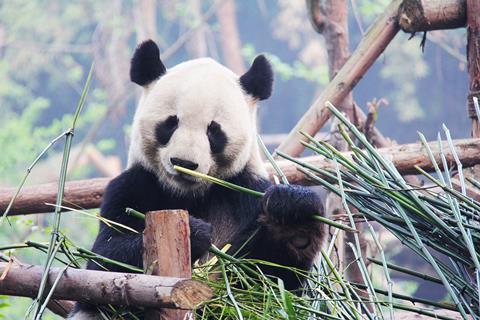 4. China
Aside from the stunning and renowned Great Wall, Terracotta Warriors and Pandas, there is so much more to see between the wooden planks and pagodas of China's architecture. For example the mega-city of Chongqing is home to ancient treasures, opulent culture and distinctive spice cuisine, making it one of the most vibrant cities for 2020. In trend with this, Wendy Wu Tours have introduced a new tour, discovering these new highlights and more.
Its 14-day 'Sichuan and Yangtze Delights' holiday takes groups into the heart of the Sichuan Province and around some of China's most impressive UNESCO World Heritage Sites. Or, tick off the highlights with a 16-day 'Wonders of China' tour.
5. Vietnam
The charm of the emerald Halong Bay and the lanterns lining the alleyways of Hoi An are a few reasons why Vietnam stays hot for 2020. Stretching from the rice terraces and lofty peaks of Sapa in the north, down to the rich soils and swaying palms of the Mekong Delta in the south, it is a country unique in heritage, and overflowing with beauty. Now, with the upward craze of cruising the glorious Mekong River, there has never been a better time to explore the country.
Victoria Mekong, Wendy Wu Tours' new river cruise ship provides an inspiring way to explore Vietnam. Immerse yourself on a sunset cruise on the moat of Angkor Thom plus a cyclo tour of Phnom Penh on the 14-day 'A Mekong Experience'.
Japan also made Wendy Wu Tours' top three group picks thanks to its unique mixture of traditional and futuristic sites. You can read more about the destinations and holidays at www.wendywutours.co.uk/brochures.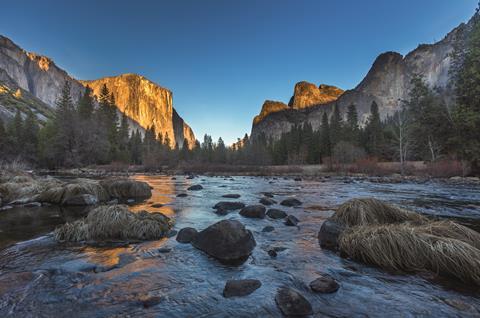 6. California, USA
California, which boasts the sunshine cities of Los Angeles, San Francisco, Santa Cruz and San Diego, is a bit of a dream destination for groups after beautiful weather, exciting entertainment and a good art scene.
Whether it's experiencing glamour on a Hollywood tour or studying old San Diego's Spanish architecture, there are many reasons why western USA is recommended by escorted tour operator Travelsphere. Groups of up to 35 can book a two-week holiday with the provider that has a jam-packed itinerary, moving from California into Arizona before even dipping into Nevada with a stop in Las Vegas.