Tying in with David Attenborough's new series Dynasties, we look at some of the best expedition trips that are available for groups.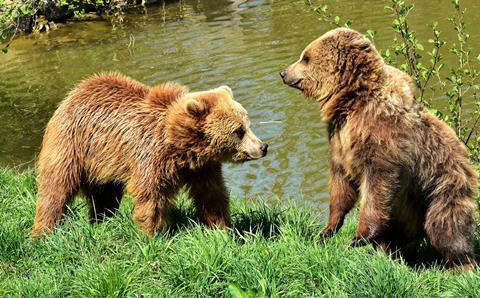 Sir David Attenborough's new series, Dynasties, follows the rise and fall of some of the world's most endangered species of animals, from emperor penguins in Antarctica to West African lions in Kenya.
In celebration of the show, we take a look at some group trips that will take you on wild expeditions.
Traveling to Antarctica with Oceanwide Expeditions
Oceanwide offers a variety of Antarctic and sub-Antarctic voyages aboard its two chief vessels. The cruises focus on exotic destinations such as the Falkland Islands, South Georgia, and the Antarctic Peninsula. These scenic voyages emphasize maximum contact with the terrain, cultural hotspots, and especially the wildlife of these areas, acquainting passengers with an abundance of seabirds and penguins.
Oceanwide also offers several activity-oriented cruises, such as Basecamp trips, which fully immerse passengers in the polar world through exhilarating outdoor activities like kayaking, mountaineering, hiking, snowshoeing, camping, and even scuba diving.
South America with One Ocean Expeditions
One Ocean Expeditions is another company offering wildlife expedition adventures. A trip could include visiting Antarctica, the Canadian Artic and Greenland, or South America.
On board RCGS Resolute, groups will venture into the maze of inlets and islands of the dramatic Chilean Fjords. The 13-night Chilean adventure from Ushuaia, Argentina to Valparaiso, Chile, will travel along an extraordinary coastline said to be one of the Earth's last great wilderness regions, and the vast Patagonian ice sheet, the third largest ice mass on the planet.
If you're lucky during the voyage, you may spot migrating whales in the Pacific Ocean.
Near or far with Nature Trek
The companies' offering includes a range of adventures from short jaunts in Hampshire, where the company is based, to expedition treks and wildlife cruises to remote areas of the globe.
Nature Trek offers tailor made wildlife tours for groups, focused on discovering different animals. Cruises available include a trip to Ecuador and the Galapagos Islands in search of birds, mammals and reptiles that inhabit the islands, meanwhile 'Spitsbergen - Realm of the Polar Bear' takes groups to see polar bears, walruses and seabirds in Norway.
Become a conservationist with Animal Experience International
Animal Experience International specialises in wildlife and animal trips and can cater excursions to groups. During spring and winter months each year, groups can go on a Bat Conservation trip in Cuba whereby members will get to assist with the study of bats.
Alternatively, the Wildlife Rehabilitation in Australia itinerary will see you join a team and help care for wildlife in a centre, or you may fancy a Sea Turtle Conservation in Costa Rica venture, helping efforts of conservationists on the Pacific Ocean.
New group expeditions are constantly being added so GTOs are recommended to keep their eyes peeled.
Enjoy a hideout with Wildlife Worldwide
Wildlife Worldwide offers small group wildlife tours around the world which could have you spotting tigers in India or bears in Canada.
One tour is the Brown Bear Explorer, a one-week trip to Finland offering the opportunities to watch bears and try your hand at wildlife photography. Groups will spend two nights in a forest hide, putting you right in the middle of the action, in the hope to see bears, and birdlife as well. The itinerary also includes an evening moose watch and time to visit the Boreal Wildlife Centre at Viiksimo.