Cruise writer Jane Archer joined the inaugural voyage of Holland America's new ship, the Nieuw Statendam.
BB King's Blues Club is rocking as I turn up, replete from a superb dinner at Sel de Mer, a French bistro on Holland America Line's new ship Nieuw Statendam that has just become my favourite restaurant at sea.
The name indicates seafood (and there is plenty on the menu) but it also offers duck cassoulet, coq au vin, steak frites and more. It's all genuine French cuisine, as authentic as you'd find in Paris away from the tourist haunts.
The restaurant is one of several extra-cost eateries that make a nice change from the main dining room. There's Asian and Italian in Tamarind and Canaletto, while Pinnacle Grill is the place for a steak fest.
"If music be the food of love, look no further than Holland America Line's new ship Nieuw Statendam for your next cruise."
The Blues Club is in the Music Walk, an area with side-by-side venues where live bands play everything from pop and rock, to the classics. It's a neat attraction, enhanced by the quality of the bands, which have been vetted by entertainment giants including Rolling Stone Magazine and the Lincoln Centre in New York, which are working in partnership with Holland America.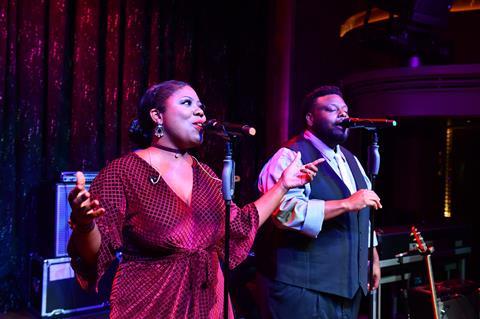 The music theme continues in the décor – notably an eye-catching stainless-steel sculpture in the atrium symbolises four harps – and the artwork, which includes an intriguing papier mache tower created by Dutch artist Peter Gentenaar to represent sound waves. Among the more quirky pieces is a replica of Michelangelo's David holding a Smartphone.
Nieuw Statendam is a medium-size ship with capacity for 2,666 passengers and a plentiful supply of inside and oceanview cabins, as well as rooms with private balconies. The ship's 12 single cabins are worth considering for solo groups but plan early as they sell fast.
If clients want to splash out, those in the suites enjoy access to the Orange Club, an exclusive new restaurant reserved for top-paying passengers that serves the same dinner menu as the main dining room but with some regional specials.
Budding vintners can mix wines in Blend – the $79 per person fee includes a bottle of their own to take away, while keen chefs can attend live cooking shows. In Explorations Central, destination talks and interactive tables give passengers background information and ideas on what to do in each port being visited.
Where will the ship be sailing?
Nieuw Statendam will sail the Baltic and Norwegian Fjords from Amsterdam in summer 2019 and 2020, cruise the Mediterranean in autumn and spend its winters island-hopping in the Caribbean from Fort Lauderdale.
Useful information
Holland America:
03443 388605