Not even Sherlock Holmes would be able to get to the bottom of this gripping murder mystery, where every character is not who they seem.
One historic guest house, seven culprits, one detective and one murderer. The Mousetrap is live Cluedo in front of your eyes. The mysterious tale has stood the test of time, ever since the great Agatha Christie put pen to paper to produce one of the world's most thrilling whodunnit stories.
Even 70 years on from its first performance in Nottingham, the tension was felt from every corner of the theatre for the production's new anniversary tour. There were huge gasps of disbelief when the killer was finally revealed.
Just like the distracting moth that twisted and turned its way across the lighting rig during this performance (how on earth did it get there!), my thoughts followed a similar pattern as I took in new evidence and curious alibis to find my guilty man, or woman.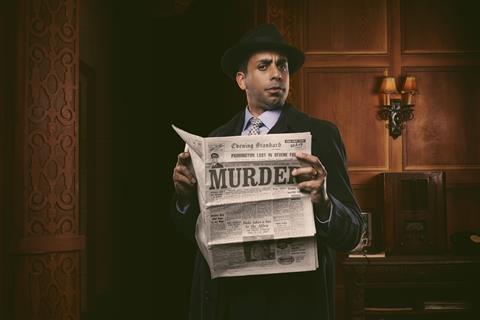 When audiences discover there has been a murder in London, a group of seven strangers find themselves snowed in at the remote countryside guest house, Monkswell Manor.
A police sergeant arrives to question the guests and to their horror, they discover that a killer is in their midst! One by one, the suspicious characters reveal their sordid pasts which culminates in a nail-biting finale.
Todd Carty, best known as Tucker in Grange Hill or Mark Fowler in EastEnders, portrays the bumbling Major Metcalf. He is unrecognisable from his past conquests and is the first to pipe up with a little quip or subtle look with exceptional timing.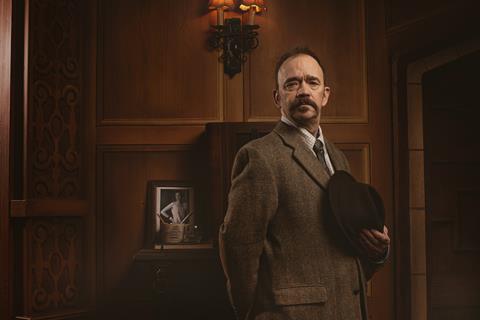 The mysterious Mr Paravicini (Steven Elliot) teases guests at the manor with his dark humour and Leigh Lothian's take on Miss Casewell is a fantastic watch, especially when certain events lead to an outburst of surprising emotion after such a rigid persona up until that point.
Monkswell Manor owners Mr and Mrs Ralston (Michael Lyle and Rachel Dawson respectively) may not be as innocent as they first seem when hidden truths are revealed, plus the hectic and unstable Christopher Wren (yes, that's really his name, played by Shaun McCourt) is one to watch - it's as if he's just swallowed a box of talking pills. I think some duct tape would do the job come the second act, but you can't deny his presence which only adds to the drama unfolding.
It's Detective Sgt. Trotter's job to sniff out who could possibly have committed such atrocious acts, and boy does he have a job on his hands. Garyn Williams is the man in the role and he does a brilliant job at giving everyone a motive. He struts with confidence and interrogates with passion.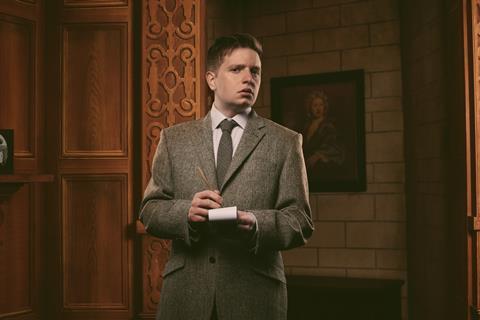 It's hard to offer a thorough assessment without spoiling the plot. If you've come here for answers then you best continue your search because you won't find anything to give it away. In fact, that's what makes the performance so special. The cast even make a point at the end to not take the story and its guilty party any further than the theatre walls. It feels like a poignant moment as audiences share this classified information together with the cast, which is never to be mentioned again.
So, do you think you've got what it takes to solve the case? I'm not afraid to admit I got it horribly wrong, but that's part of the fun. Go with an open mind and pay close attention to the subtle details and you may just discover your answer. It's the world's longest running play for a reason - just remember to not tell the world whodunnit.
We saw The Mousetrap on Monday 22nd May, 2023 at Milton Keynes Theatre. The tour currently runs until 3rd February 2024.
Group rates are venue specific with more information available at www.mousetrapontour.co.uk.

With a love of journalism and travel, Harry enjoys writing about his experiences for GLT readers to use as inspiration. Brighton, Dublin and Amsterdam are among his favourite cities to visit and he enjoys delving into historical sites too – especially those linked to the Tudors and World War Two.