Bob Streatfeild, head of VIP experiences at Woburn Safari Park in Bedfordshire, talks career highlights, his love for zoology and group recommendations.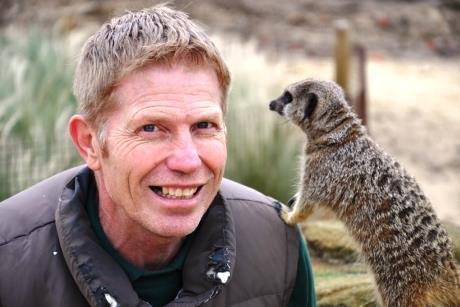 Where has your passion for animals stemmed from?
I was born and raised in India for 15 years, and this had a big impact in developing my love and passion for exotic animal species. I was used to living in an area inhabited with wild tigers, bears, elephants and snakes as a child.
What has been the highlight of your time working at Woburn?
I have been working at Woburn Safari Park for 37 years and worked just with elephants for ten of those. Working with these huge, majestic animals is really very special. In 2006, the VIP Experiences department was created and I became in charge of organising off-road tours in the VIP Land Rovers for visitors, as well as guided tours for coaches and group visits.
What would you say is the best experience available to groups at the park?
A guided tour is really important to ensure group visitors get the most from their day at the park – especially if it is their first visit. I love telling people about the different animal personalities and character traits. Adding this extra onto a coach drive definitely helps to ensure that visitors have the best experience.
Why would you recommend Woburn Safari Park to groups to visit?
It offers a great opportunity to see amazing animals including bears, wolves, tigers, lions, rhino, giraffe, monkeys and many more wandering right next to your vehicle. There are also numerous restaurants and venues for groups to hire out for private lunches on their day out.
What's your favourite creature at the park that groups should definitely look out for, and why?
It's so difficult to just choose one! However, if I had to choose, it would be elephants. I have been fortunate enough to work with 26 African and Asian elephants over the years at Woburn and these animals are not only beautiful but also very intelligent. There are currently five Asian elephants at the Park – females Yu Zin, Damini and Chandrika; male Raja and adorable three-year-old calf Tarli. When Tarli was born in 2014, it was a really special moment for everyone at Woburn.
Group visiting information…
At Woburn Safari Park, groups can take advantage of discounted rates; a free familiarisation visit for the group organiser plus free entry (maximum numbers apply); and 10% off all retail and catering purchases at the Park during a visit.