Sasha Greig, head of visitor experience and retail at the Old Royal Naval College reflects on the successes and challenges of the last year.
I have been at the Old Royal Naval College for nearly two years, joining the organisation after moving to London from New Zealand. Reflecting on the last year has been a great opportunity to think about all the ways we have adapted and all the things we have achieved.
On a personal level, the last year has reinforced the importance of listening and adapting – it would have been impossible to foresee every challenge that we have faced since reopening the Painted Hall which is within the Old Royal Naval College, but I am incredibly lucky to lead a team of passionate and knowledgeable staff and volunteers who are always willing to share ideas and try new ways of doing things. I am so proud of where we are now, and excited about what comes next for us.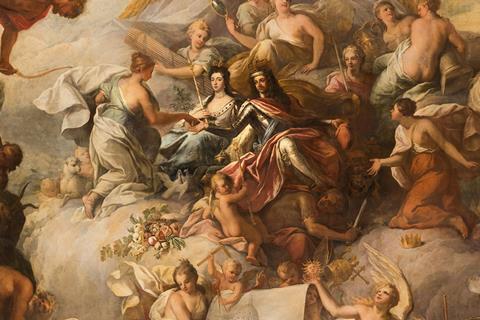 Although our first birthday celebrations have been slightly muted by the fact that we cannot currently welcome visitors due to the global pandemic crisis, we are still recognising our achievements over the past year.
While we often celebrate our '500 years of history', new exciting developments have happened in the heart of the Maritime Greenwich World Heritage Site over the past year.
On 23rd March 2019 we re-opened the doors of the Painted Hall following an ambitious £8 million project to clean and conserve over 40,000 square feet of Baroque paintings which was generously funded in part by the Heritage Lottery Fund. Alongside the re-opening of the Painted Hall was the launch of a completely re-developed visitor offer. Over 3,000 people attended the opening weekend which, while being a wonderful opportunity for us to delight our visitors and share the amazing work that had been done in the Painted Hall, tested every part of our operation and made it very clear that much like a human in the first year of its life, we very much needed to walk before we could run.
Testing and refining
As a team, we were completely blown away by the 31,000 people who visited the Painted Hall in the first month of opening. Many had been to see it during the Ceiling Tours which ran during the conservation and were excited to see it finished, others were Greenwich locals who were happy to be able to come back in after it had been closed for a few years. Others were visiting for the first time, attracted by the excellent media coverage we had received.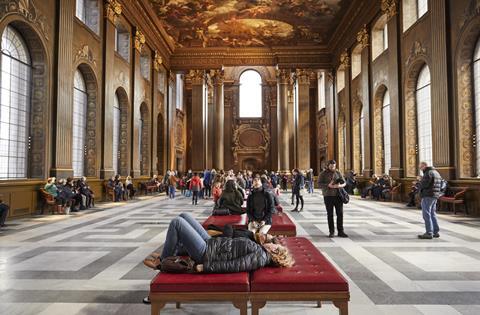 However, welcoming lots of individuals was one thing, welcoming in the groups market was something quite different. From the very start, we wanted to invite visitor feedback. Many of the first comments were about the speed of many of our processes. We hadn't worked out how to effectively redeem a group booking, ensure each member got their wristband, and set them on their way with a tour guide without creating huge queues for everyone else. We also hadn't worked out an effective system for handing out our multimedia guides to groups without making some members of the group have to wait a significant amount of time. Finally, the nature of our large site made it sometimes difficult for groups to know where to meet their tour guide, and terminology that we understood internally (Visitor Centre and King William Undercroft being two different places, which café is which), wasn't always clear to visiting groups.
Perhaps underlying all of these issues was the fact that we hadn't worked out exactly what our groups offer was yet – did we want groups to get the same experience as everyone else, just in a group?
Which tours could be offered to groups with a private tour guide, and what would they need to join the public in? We had never developed a deliberate groups offer, and often overlooked crucial factors. This is not to say that everything needed fixing, in fact what the opening weekend and next few weeks taught us was that we had the foundations of a fantastic visitor experience, and our offer was first class. Our wonderful staff and volunteers took everything in their stride and impressed everyone with their calmness, knowledge and friendliness.
Painted Hall…in numbers
The epic painting scheme, know as Britain's Sistine Chapel earned artist Sir James Thornhill a payment of £6,685 when it was completed in 1726.
It covers 40,000 square feet.
Sir James Thornhill's masterpiece draws on a cast of around 200 figures to tell an incredible story of political change, scientific and cultural achievements, naval endeavours and commercial enterprise.
We also knew we wouldn't get everything right immediately, so we had put in place a lot of effective mechanisms for collecting, examining, and using feedback from both our visitors, and our internal teams. We prioritised getting our visitor survey up and running so that we could collect feedback from day one, and we created a comment card that we asked visitors to fill out on the opening weekend for more immediate responses. We also looked at what our colleagues across the sector were doing and adapted some of those ideas for our own offer.
We made some immediate changes like moving from fiddly wristbands to stickers for identifying our ticket holders, and pre-cutting sticker rolls so they could be handed to the group leader to distribute while the group was waiting for their guide. We also set up a designated group meeting point, so that tour guides and groups are clear on where they should be meeting each other.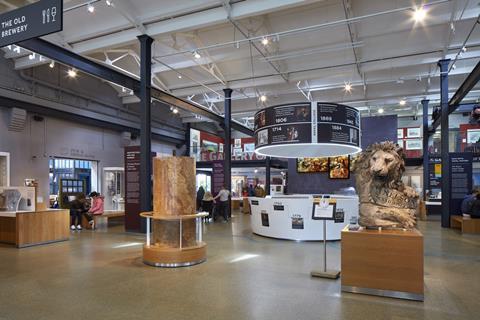 We invested a lot of time in longer-term changes as well. We are constantly in a state of refining our visitor experience, and we have developed some specific groups itineraries so that it is clear to everyone what is expected from a day out at the Old Royal Naval College. We are also working closely with the café, and have created group catering packages to suit any group, to complete the experience.
Succeeding
Of course, addressing the big issues in the first few months doesn't mean it has been smooth sailing ever since. We are constantly responding to internal and external feedback, refining our processes, providing more training for our staff and volunteer teams, and developing our offer so it remains engaging and meaningful for our visitors.
We recently launched our new Film & TV Locations Tour, which is now available for tour groups and is proving incredibly popular with all ages and interests.
Doing all these things has brought us some incredible successes in our first year. Not least that we have welcomed more than one million visitors in our first year, but also our annual VisitEngland Quality Assurance Assessment returned a score of 90%, up from the 79% we had received in the previous year, with the assessor saying "it is clear that recent investment and other enhancements have contributed to a significantly improved visitor experience." We have also had lots of brilliant reviews on TripAdvisor and in our Visitor Survey.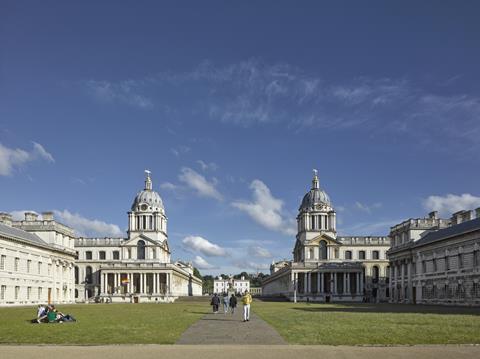 Our wonderful team of Visitor Experience Assistants and Volunteers are frequently mentioned by name in reviews because of their excellent customer service, engaging tours, and the extra mile they go to in their efforts to make every visitor feel welcome.
But perhaps the most exciting recognition of all of the work everyone has done over the last year was winning Visitor Attraction of the Year at the London Tourism Awards in March this year. We could not have asked for a better first birthday present, and we look forward to seeing you soon.