Andy Harmer director of Cruise Lines International Association (CLIA), on group cruising, trends and the exciting future.
1. With so many different forms of travel, why should groups consider cruising?
Whether your client is looking for a group holiday to suit all ages or for friends getting together to celebrate a milestone, a cruise is a fantastic holiday choice for groups. Cruises offer a seamless and stress-free travel experience, with a superb range of activities, entertainment and dining options to suit all ages and tastes. All needs and requests can be catered for and almost everything is included in the price – such as accommodation, meals, entertainment, sport and leisure options. This means that there is no need for the group organiser to worry about keeping everyone fed, entertained and happy.
A cruise also offers a relaxed way to explore new destinations, without the need to pack, unpack and relocate from one hotel to the next, which can certainly sap the pleasure from a trip – especially when there's a large group.
2. Can you tell us a bit about the cruising travel trends for this year and next? Where should groups have on their radar?
River cruises are an increasingly popular holiday choice and the number of bookings is rising significantly each year. Whilst European rivers remain the driving force behind this growth, travellers are also looking at rivers further afield.
In particular, the Nile and Mekong rivers are growing in popularity; to meet this demand river cruise lines such as Uniworld, Celestyal Cruises and Emerald Waterways are building ships specifically for these rivers, set for delivery this year and next.
In terms of ocean cruises, whilst Europe remains the most popular, you can expect to see the number of travellers booking cruises in far flung destinations such as Japan and Alaska continue to increase this year and beyond, with new destinations becoming popular, such as Cuba, Russian Far East, and the Polar regions.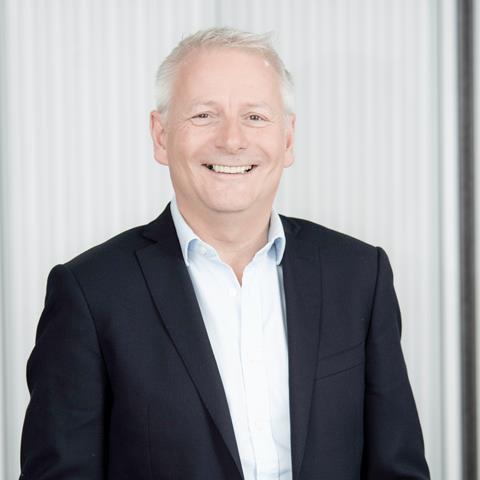 3. We've seen a lot of new ship launches and vessels revealing exciting additions to their decks. What can we expect for the future of cruise technology and innovation?
There is no other industry within the travel sector that invests in technology and innovation as much as the cruise industry. As we have already seen, cruise lines are installing interactive and smart technology onboard, such as the 'Ocean Medallion' - currently on some Princess Cruises' ships, and MSC Cruises just announced that its new ship MSC Bellissima with feature 'Zoe', the industry's first digital cruise personal assistant. All cruise lines are investing in new technology, whether on an App, as wearable technology, or onboard – but this is just part of the innovation.
Recognising that there is a cruise for everyone, cruise lines are working hard to ensure that all guests are catered for – so new additions can include family-friendly waterparks, roller-coasters, sky diving and shows; as well as new dining and culinary schools and guest lecturers. Cruise holiday innovations also include those ashore – with new ports, longer stays, and new shoreside experiences so that cruise guests get to experience destinations in new and immersive ways.
4. For those who haven't cruised before, what are some of the highlights, in your opinion, that groups can enjoy both onboard and through excursions?
The entertainment guests can enjoy on a cruise holiday is unrivalled to any land-based holiday resort and cruise lines are constantly ramping up their entertainment offerings. Where else could you expect a choice of entertainment that might include West End and Broadway production shows, rock 'n' roll bands, an adult-only comedy club and a talented pianist playing in a dimly lit cocktail bar, all in one location?
Then there are the dining options, which feel almost endless and are always of a very high-standard, offering nutritious choices for even the fussiest of eaters. And no matter the dietary requirement – whether its gluten-free, vegan or a food allergy – cruise lines cater for every need.
If travelling with children, the onboard kids clubs are fantastic, with an age range generally from two or three until mid-teens and some cruise lines even offer in-room or group babysitting services.
Ashore, there are so many options to choose from that you can find yourself doing something completely different in each port. One day you could be wine tasting in the French vineyards, the next a cooking class in Spain and the next a fascinating tour of the history of Rome. Shore excursions on a cruise holiday are a fantastic way to broaden horizons and discover the wonders of the world, all with incredibly knowledgeable tour guides.
5. What advice can you give group organisers who are looking to book a cruise for a big group?
Booking ahead for a cruise is always a good idea, especially if you want to secure a cabin and sailing of your choice. Many ships have interconnecting staterooms - a door between two cabins – and large suites, which are ideal for groups, but these are limited in number, so booking ahead is key. Cruise ships also have plenty of public space – both formal and informal – as well as theatres and meeting rooms that can be used. Again, booking early is key.
Group organisers may also want to suggest to their client that the group arrives to the homeport city a day early, ensuring a stress-free and relaxed start to the holiday – as well as the chance to experience a great port city. Group organisers should also remember that ships provide bedrooms, restaurants, entertainment venues and activity spaces all under one roof, generally with little or no additional charges.
6. Working with a lot of cruise lines, are there any in particular that are especially group-friendly?
All CLIA cruise line members have ships that cater for groups, from chartering an entire ship to taking small travelling parties.