Esme Ward, director of Manchester Museum, tells GLT about her favourite items on display at the new-look attraction and what she hopes people will take away from a visit.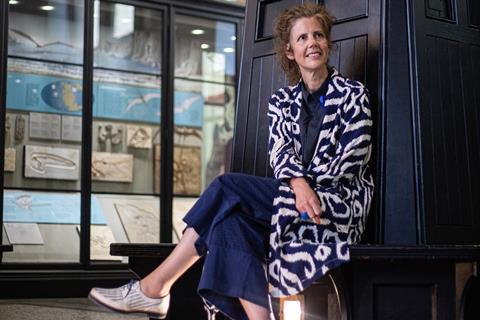 How did it feel to finally open the museum's doors back in February after its huge £15 million transformation?
It felt amazing! We welcomed over 11,000 visitors during our reopening weekend, which is remarkable. Our visitors are what make the museum what it is and it's not been the same without them. It was such a joy to see the building full of excited faces.
What can Manchester Museum offer groups?
There's more space for groups to explore than ever before. We have three new permanent galleries and a new Exhibition Hall where we produce and host ambitious shows. We consider ten or more people a group and ask that groups make bookings as far in advance as possible through our website. We're working on a package for groups at the moment and will add more information to the website soon.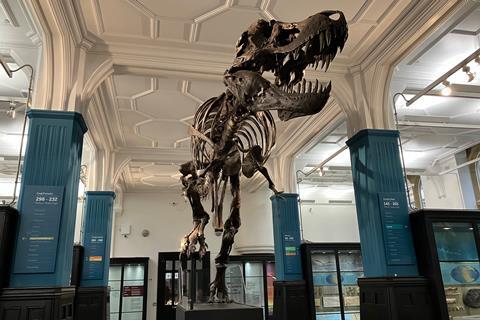 How does the museum's collections rival others?
Under one roof you'll find natural sciences and human cultures. The South Asia Gallery is unique – it is a landmark partnership with the British Museum and displays never-before-seen objects with imagination and care. We are also proud to be part of the University of Manchester and being a university museum means we are leading, facilitating and supporting more diverse research and co-research than ever before. This research is embedded in all the displays.
What would you say is the must-see exhibit?
I'd encourage everyone to visit our Golden Mummies of Egypt exhibition while they can. It runs until 31st December 2023 and is free to all. After a hugely successful tour across the USA and China, this stunning exhibition offers unparalleled access to our Egypt and Sudan collections. The exhibition has one of the best collections of Graeco-Roman Egyptian material, including the stunning Faiyum portraits, in Europe.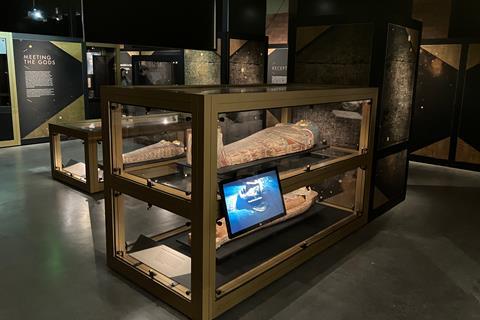 What do you hope people will take away from their visit?
First and foremost, I hope they discover something new. Museums are spaces for learning, where we can explore our world. It's as important that everyone feels that they belong at the new Manchester Museum. I know people are going to love our new galleries and some will be happy to see familiar favourites again too.
Do you have a favourite item in the collection?
I always struggle to answer this question – we have 4.5 million objects so it's really difficult to choose one! I know there's a lot of love for our big 'wow' objects like Maharaja the elephant, Stan T.Rex (pictured above) and April the Tenontosaurus. Then there are tiny objects that are just as remarkable. For example, we have an 800-year-old Mosan enamelled plaque from central Europe that was discovered in a field in Oldham in 2019. Objects like this are small in size but they help us to understand the identities of people and communities who have called this place home.