The West End premiere of Yann Martel's iconic book Life of Pi has taken London by storm after its successful run in Sheffield and has extended bookings until May 2022.
We first meet Pi hiding under his hospital bed on a bare stage. He's being quizzed about how he came to be the sole survivor of a ship which sunk in the Pacific Ocean, claiming the lives of his parents and sister.
His version of events is a masterpiece in storytelling and one that's brought to life by puppetry and a set which seamlessly morphs between past and present as the story is re-imagined by the boy. His interrogators from the Maritime Department struggle to believe him.
"If these are not the answers you want, you must ask different questions," Pi shrugs.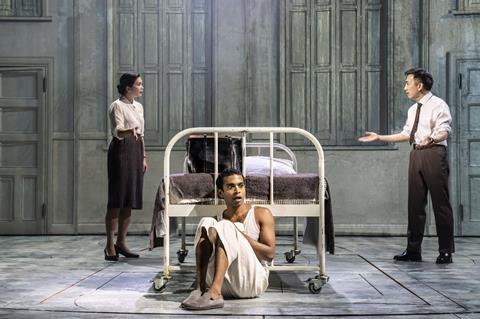 Yet his interrogators persist with their questions and Pi persists with a narrative that becomes ever more fantastical.
"I admit, it's unexpected," he says of sharing a lifeboat with a 450-pound Royal Bengal tiger.
His wondrous exploration of hope and survival told through an imagination that fizzes through his veins is fully realised by Hiran Abeysekera who played the role to much acclaim at the Sheffield Crucible.
Wide-eyed and alert to the possibilities of life, Pi recalls his former home as the shuttered windows of the backdrop swing open to reveal a colourful world of giraffes, zebras, monkeys and a tiger called Richard Parker.
Along his epic journey, he is guided by the ghosts of those who lost their lives: his father instructs how to dominate Richard Parker, while the ship's captain's insists that he kill and eat the giant turtle that's swimming by or he will perish.
It's a fantastical tale and a journey against time as the animals destroy each other to survive.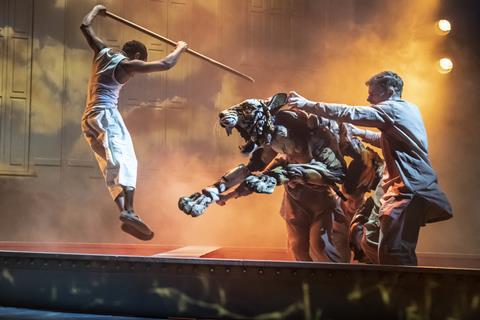 The beautiful Wyndham's Theatre (which first opened in 1899, designed in the Louis XVI style) has been modified to accommodate the specialist elements of the production that left audiences "mesmerised" when it first opened in Sheffield.
Pi draws gasps as he jumps into a swirling sea, disappearing completely, his plunge all the more lifelike thanks to clever projections of ripples acriss the stage; the simple frame of the lifeboat that is lowered into the stage, leaving only the bed, as Pi returns to his interrogators; and the feathery fish, manipulated by hand, which dance and shimmer in the violet light of the sea and the stars.
The mechanics of the set are further enhanced by the work of lighting and sound designers, Tim Lutkin and Carolyn Downing respectively, whose crashings and lashings of rain projected on every surface simulate the dark storm horribly well.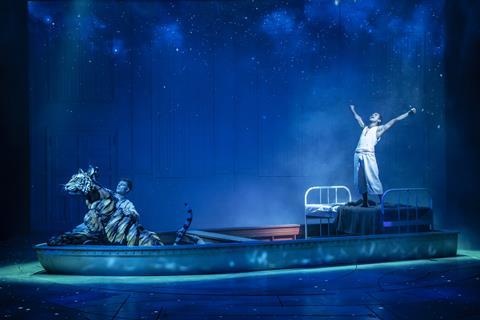 The animals, brought to life by puppet and movement director Finn Caldwell (whose credits include War Horse), are hauntingly beautiful, sinew-like constructs, many requiring the skill of three puppeteers to manipulate. Habib Nasib Nader as both Voice of Tiger and Cook gives a stand-out performance.
It's a feat of creativity and technical genius to recreate Martel's work on the stage and yet the performance is as vivid and engaging as the book. As the curtain falls and reality returns, you will feel as if you've lived through the journey yourself.
Life of Pi is currently booking until 29th May 2022 and group rates apply for ten or more people on Monday, Wednesday and Thursday performances. For more information call 0844 482 5100 or visit www.lifeofpionstage.com.