You have been telling us where you have been getting back out to after the easing of restrictions. Group travel organiser Lin Wilson, of Solent Events & Leisure, shares her group's experience of a memorable holiday around the Cotswolds.
"We had five exciting days in the Cotswolds, everyone was really happy that they took the first step in getting back to some sort of normality. Despite the face mask and social distancing protocols, the whole holiday felt as it always does, wonderful. Ok, so we should have been in Italy, soaking up the sun and vino around Lake Como but that will just have to wait until next year.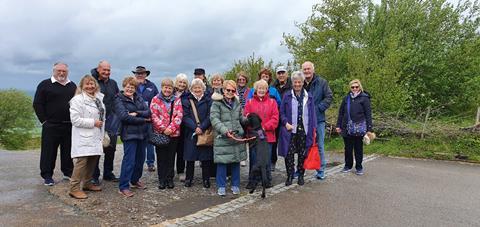 Even the wind and rain didn't dampen our spirits as it bucketed down whilst travelling, but miraculously cleared for our coffee-stop, giving us gorgeous panoramic views of Gloucestershire from the top of Crickley Hill, Birdlip. Lunch, shopping and excellent museums were a welcome stopover at Gloucester Quays, before our pre-booked visit to the spectacular Gloucester Cathedral, historically known for the tomb of King Edward II, but more recently for the filming of three Harry Potter films.
We stayed at the Hatherley Manor Spa Hotel, situated in the countryside between Cheltenham and Gloucester. Day two of our tour was an absolute delight, we enjoyed exactly what we came for - stunning scenery, rolling green hills and pretty little villages. We visited the incredible Clearwell Caves & Iron Mine in the Forest of Dean and after lunch enjoyed live music and dancing outside the Pittsville Pump Rooms in Cheltenham.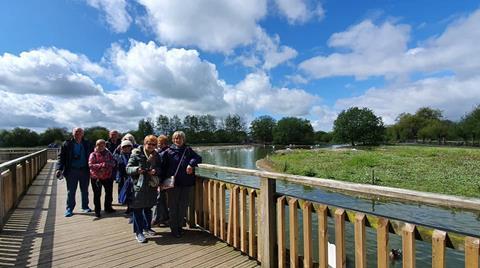 We had a great visit to Adam Henson's Cotswolds Farm Park and a tour around famous villages such as Chipping Camden & Broadway. Our last two days were spent at the spectacular WWT Slimbridge Wetland Centre, the amazing Highnam Church and the award-winning Jekkas Herb Farm. Many of the wonderful herbs have now found their way to our gardens in Hampshire."