A look at some of the new group-friendly tours, attractions and outdoor activities in and around Canterbury in Kent.
Canterbury Roman Museum
Groups are invited to discover what is said to be Kent's only Roman Museum, set in an original Roman town house, featuring one of the UK's only remaining in situ Roman pavement mosaics and a Scheduled Ancient Monument. Visitors can explore Canterbury's history, wander through the marketplace and discover hidden treasures as they step back, and down, to the streets of Roman Canterbury. Group rates are available for tenor more and guided tours for groups of up to 30 people are usually available.
Wildwood
Home to more than 200 British animals in natural enclosures from bears and wolves to lynx, beavers and wild horses, Wildwood near Canterbury promises a great day out for all ages.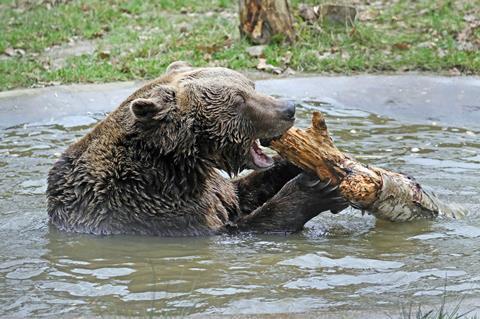 Set in 40 acres of ancient woodland, there are discounted rates for groups. This year, it is introducing adult-only evening sessions at the park during the summer months too.
Historic River Tours
Canterbury Historic River Tours has a number of guided trips along the river through the city. Opt for the Historic Tour which is 45 minutes and takes you under King's Bridge, one of the oldest working road bridges in Britain, all the way to Greyfriars' Island, once the home of the Franciscans, one of the city's many historic orders.
Canterbury Cathedral
The new Cathedral Precincts and Cloisters Tour focuses on the outside spaces around the cathedral with a guide giving the history of the site including how it was first built and altered over time. After exploring the precincts and gardens, groups will be able to enter the cathedral under their own steam.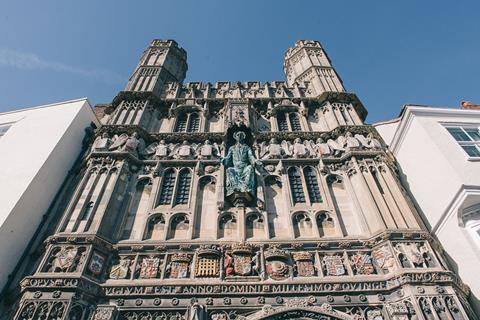 The tour is available for groups of up to 30, subject to any social distancing restrictions which might be in place. You will also, of course, be able to find out more about the murder of Thomas Beckett, which happened 850 years ago.
Visit Canterbury has launched a new video about the area - to mark the 850th anniversary - and showcase what's on offer for visitors:
Canoe Wild
Groups have the chance to paddle a stretch of the River Stour, just outside Canterbury, with Canoe Wild on the trip from Fordwich to Grove Ferry. Various groups, including families, are catered for and there are different activities on offer.
Accommodation
Howfield Manor Hotel: is being offered as a group/tour base from late spring 2021 with the option to have exclusive use of the hotel, facilities and grounds.
Best Western Abbots Barton Hotel: overnight stays with breakfast and/or dinner are available.
Guided Tours
The Canterbury Tourist Guides group are offering Covid-19 secure tours when they can and are taking group bookings for later in the year. In the meantime, there's an interactive virtual tour experience with a live guide available to book. Contact guides@canterburytouristguides.co.uk.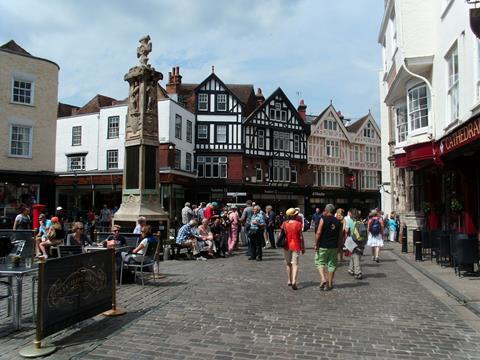 Ghost hunter, author and historian John Hippisley offers a variety of tours including a 90-minute exploration of Canterbury's dark side promising an entertaining mix of history, humour and haunting. Contact canterburyghosttour@gmail.com.
Canterbury Brewery & Distillers at The Foundry Brew Pub
Look out for the new cask ageing room due to open this year. There are also a host of brewery and distillery tours and tastings available for groups. Visitors can usually watch nine different spirits being distilled on site - as with the beers, the spirits are hand-crafted from English Barley. The brewery and distillers is housed in the Victorian Industrial Foundry that produced cast metal items and you can still see what are reportedly the first lamp posts ever made.
Chartham Vineyard
Vineyard tours and wine tastings can be booked for groups of between five and 15. Led by the vineyard manager, the tours include free entrance to art exhibitions in the Vineyard Gallery. Find out why the geology, soil and micro climate provides the ideal eco-system for producing wine and how it is similar to the Champagne region of France.
Of note: not all of the places included may be accepting group visits at the time of enquiring/booking - we encourage group travel organisers to check the latest Government guidelines and local restrictions before travelling.