RHS gardens are very popular with visiting groups, offering beautiful sights in every season. Here are some highlights to look forward to from the charity's 2020 calendar of events.
Whether you're drawn to spring flowers, the richer autumn shades, beautiful stems in winter or summer's vibrant colours, the four (soon to be five) RHS gardens are ideal for horticulturists, avid gardeners – anyone keen to spend time in carefully curated nature. Here's a taster of some of the events taking place next year: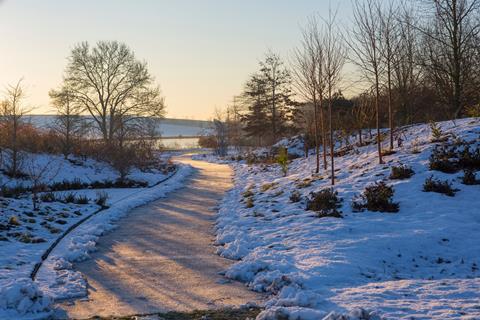 RHS Garden Bridgewater, Greater Manchester
Scheduled to open in summer 2020, RHS Garden Bridgewater in Greater Manchester is an exciting new addition to the society's sites. The garden is in the grounds of Worsley New Hall, a gothic mansion built for the First Earl of Ellesmere in the mid-1800s. Despite surviving two world wars and a fire - albeit with considerable damage - the mansion was demolished in the 1940s. The formal landscaped gardens that once inhabited the grounds fell into disrepair in 1914; thanks to the RHS, the 156 acres have been renovated in the biggest gardening feat that the charity has ever carried out.
Elements of the original grounds that have been restored include the 11-acre Weston Walled Garden, the centrepiece of the attraction that will itself encompass a collection of gardens: a Wellbeing Garden, Orchard Garden, Bee and Butterfly Garden and a Chinese Streamside Garden.
Groups can pre-book dates from 1st September 2020, with rates starting at £7 per person. Call 01483 212 445 or email groups@rhs.org.uk.
RHS Garden Wisley, Surrey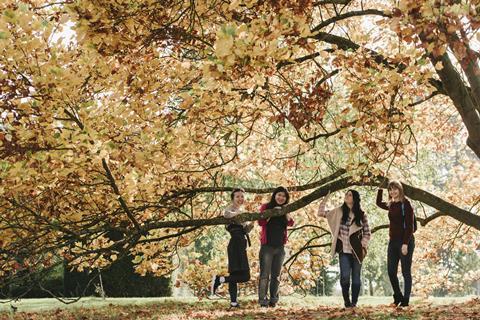 The oldest of the RHS gardens, RHS Garden Wisley's collection includes more than 30,000 varieties of plant on a 200-acre plot. The new Welcome Building will be opening next year, bringing a new experience to the attraction; landscaped by award-winner Christopher Bradley-Hole, visitors will now see an additional 250 native trees around the car park and can enter the garden through an avenue of cherry trees.
There's a new welcome area featuring a 100-seat restaurant, café, shop and plant centre, where shoppers can browse a vast selection of unusual and rare plants.
In late 2020, the site plans to open the country's first National Centre for Horticultural Science and Learning, intended to teach and inspire as well as display the RHS' scientific work with visitors.
Selected dates for your diary:
Spring Craft Fair, 29th April – 3rd May 2020
Surrey Sculpture Society Show, 15th August – 20th September 2020
Taste of Autumn, 14th – 18th October 2020
Glow Winter Illuminations, 5th December 2020 – 3rd January 2021
RHS Garden Hyde Hall, Essex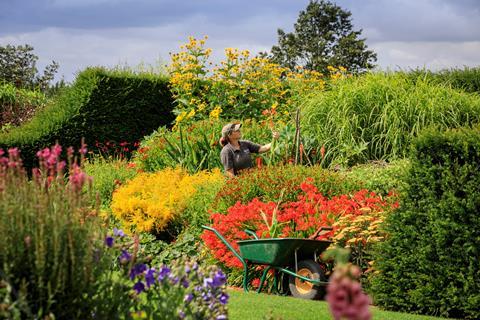 There are about 360 acres to discover at Hyde Hall, situated among peaceful hills in the Essex countryside. New areas to enjoy include the Global Growth Vegetable Garden, a Winter Garden and, hopefully soon, the Sky Meadow. Private dining opportunities are now available at The Thatched Barn and Hilltop Lodge.
Selected dates for your diary:
Plant Heritage Fair, 25th – 26th April 2020
Rose Event, 6th – 21st June 2020
Craft in Focus, 21st – 24th August 2020
Fruit Full Exhibition, 1st – 11th October 2020
RHS Garden Rosemoor, North Devon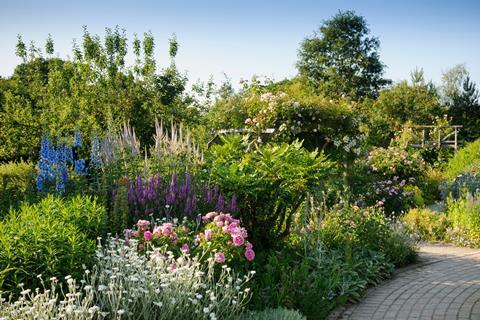 This garden is nestled between the National Parks of Dartmoor and Exmoor and spans 65 acres of land. It contains the largest rose gardens in south west England and will be celebrating its 30th anniversary next year with a special weekend event. Groups can look out for the newly built Cool Garden on their next visit and make the most of the site's expanded calendar of events next year.
Selected dates for your diary:
Spring Flower Festival, 14th – 15th March 2020
RHS National Rhododendron Show, 25th – 26th April 2020
Spring Design for Living Fair, 1st – 3rd May 2020
30 Anniversary Weekend, 6th – 7th June 2020
Real Ale & Gin Fest, 25th – 27th September 2020
Magic of Christmas Food & Craft Fair, 12th – 13th December 2020
RHS Garden Harlow Carr, Yorkshire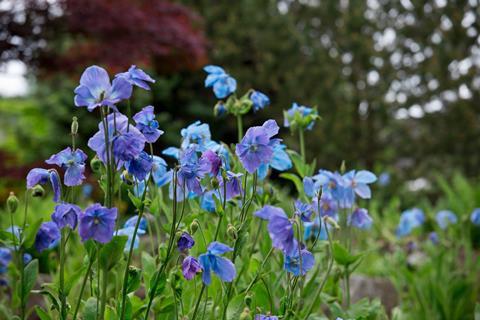 Set in a wooded valley on the outskirts of Harrogate, Harlow Carr gardens were first developed after World War Two and have been maintained ever since. Groups can enjoy spring daffodils and rhododendrons and stop for a drink at the popular Bettys tea room. The streamside garden – one of the longest in the country – is being extended even further next year.
Selected dates for your diary:
National Sweet Pea Show, 11th – 12th July 2020
Clematis weekend, 4th – 5th July 2020
Orchid weekend, 1st – 2nd August 2020
National Alpine Garden Society Show, 10th October 2020