We hear from some of our GTO readers about their favourite productions and why a group trip to the theatre is so enjoyable.
Jackie Ring, who organises trips for Guildford U3A, said: "I've recently been to see That'll Be The Day on its 25th anniversary tour at our local venue, the New Victoria Theatre in Woking. It must be the third or fourth time I've seen the show and it always offers something different. It's basically a big rock 'n' roll concert which takes audiences on a journey from the 1950s, all the way up until the 1980s with a range of performances from different people portraying stars of the past.
"Each performer does a few hits before moving aside for another star to have their time on stage. We had Buddy Holly and Dusty Springfield, all the way up to Freddie Mecury at Live Aid, along with some great comedy too. It has been going for years but it's really super and is always one of my favourites to see when it's on tour. It's good value, has great musicians and always has something new to see."
Love theatre? Want to be the first to know?
Get our free 'Theatreland Spotlight' email newsletter to receive theatre news, cast information, reviews, interviews and what's best for groups, sent to your inbox.
Find out how

It's the social side of going to the theatre that Jackie particularly enjoys, adding: "The Mill at Sonning in Berkshire is great for groups who want to enjoy a meal together before a show. It's a small venue so our group usually takes up around 20% of the audience but it feels more intimate."
Julia Passmore, organiser for the Association of Friends, thinks that going to the theatre is "a real escape from life". She said: "For a few pounds you are able to see great actors live – I've seen Robert Lindsay playing Onassis before it went to the West End, War Horse which was marvellous, numerous murder plays, comedy musicals and comedy drama. You come away feeling you've had a real lift and also shared time with friends at the same time."
Julia continued: "My favourite theatre show has to be Wicked. I love the way it twists the well-known story of the The Wonderful Wizard of OZ and tells the story from another perspective, the music is wonderful and it's something I'm very happy to see again anytime."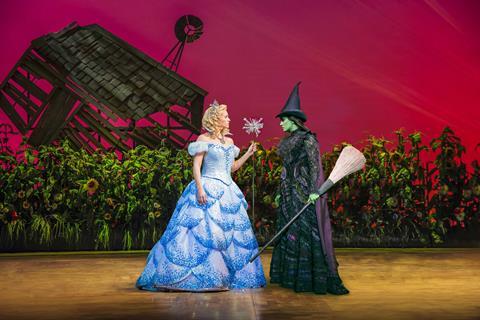 Trevor Gent, who is head of Encore: Theatre and Events for Friends to Enjoy, organises trips for those around the south Buckinghamshire area and especially loves going to the theatre with his members.
He said: "Picking a favourite show is a tricky task. I have been to so many shows over the years, from Hairspray to Everyone is Talking about Jamie, but for sheer theatrical brilliance it has to be Les Misérables.
"Going to the theatre is something special we should all enjoy, especially with friends. It's about the event but also the venue and sharing the experience with others and talking about what you thought afterwards."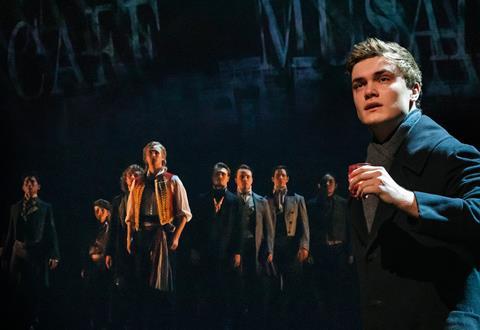 Another reader we spoke to who could not narrow it down to her most-favourite production was Marian Durbidge who puts together trips for Herts Theatre Club and Go Together Travel Club.
She told us: "It is impossible to pick a favourite show as I have seen so many great productions. If pushed, I can think of two which I particularly love as they are classics – My Fair Lady and South Pacific.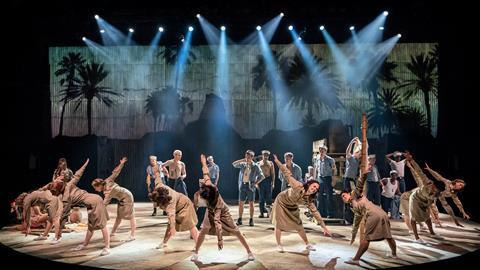 "The wonderful thing about theatre is it's live, you cannot take away the fact that there is an empty stage and then as if by magic, it is filled with wonderful scenery, fantastic singers and dancers. The audience become captured by its unique atmosphere."
Richard Moore, organiser for Stages of Shorne, said: "My group's favourite show is Jersey Boys. We always sell all the tickets whenever we go and see it. Most of our members are of a certain age and they know all the songs.
"We love going to the theatre. We always go by coach from our village which makes it a nice social evening and we usually go for a drink beforehand."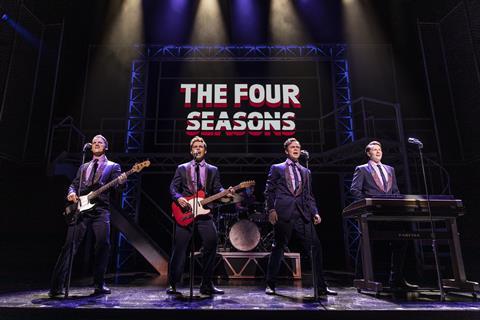 Pat Lake of Chippy Active Trips added: "My favourite theatre show of all time is Me and My Girl. It's a very funny story and has great songs.
"I like musicals and my present favourites are Six and Chicago. Six has an incredible cast with a classic story which is told in an unusual way and Chicago is so well presented with catchy songs played by a big band."
Do you love theatre? Subscribe to our newsletter
Focused on all things theatre, from London's West End to regional treats, our free 'Theatreland Spotlight' newsletter offers reviews, interviews and all the latest news sent directly to your inbox. You can subscribe at groupleisureandtravel.com/newsletters.
And to have your say about what's great to see use the comment box below and tell us what your must-see show is.