There are just a few weeks to go until the Group Leisure & Travel Show 2022 takes place in Milton Keynes on Thursday 6th October. We hear from GTOs about what they're most looking forward to.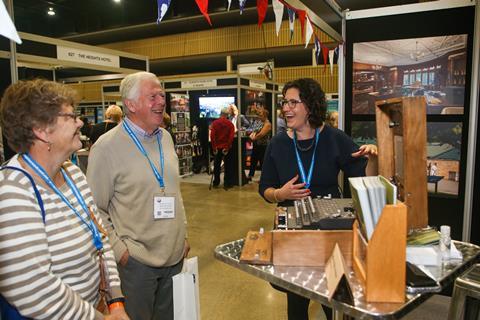 Mary Gotts, GOTT 2 TRAVEL said the exhibition provides the "perfect opportunity to meet people face to face in a relaxed friendly atmosphere, tour operators who maybe up until that point have been a voice on the other end of the phone."
A regular visitor to the Group Leisure & Travel Show, Mary will be on the hunt for new ideas and contacts again this year when the exhibition returns to the Marshall Arena in Milton Keynes. She said: "I love this show and I'm looking forward to seeing everyone again and having a catch up after such a long time."
With so many exhibitors to meet, with everyone from tour operators, accommodation providers to coach companies and top attractions, group travel organisers won't be short of new people to meet or inspiration this year.
Marian Durbidge, Herts Theatre Club is another GTO who will be on the lookout for new contacts for holidays as well as some different destinations to take her members. She said last time she met a new operator, had a great conversation and then used them for one of her group trips.
She added: "The GLT Show also gives you the chance to meet somebody who you've talked to for years, face to face, I did that last year as well. The seminar speaker sessions are always interesting too."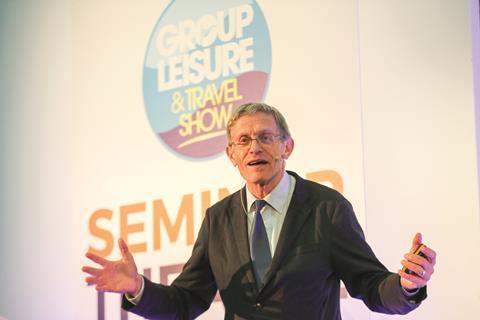 This year's seminar programme
11.30am: award-winning journalist and cruise expert Jane Archer
1pm: travel expert and senior travel editor of The Independent Simon Calder
2.20pm: royal commentator, broadcaster and journalist Jennie Bond
For information on their talks and what you can expect to hear about from each of them, go to grouptravelshow.com/seminars
Other group travel organisers have given their feedback on the location of the exhibition with Andrea Golder, Thames Valley Tours saying the Marshall Arena in Milton Keynes is a "superb location with excellent facilities."
She continued: "I always make an effort to visit the GLT Show if I can; there are always a multitude of inspirational exhibitors to speak to. All in all a visit to the GLT Show is an excellent investment of one's time and a place where you can pick up great ideas and pick the brains of the travel experts in their field."
Chris Evans, who organises trips for the Essex Police HQ Sports & Social Club, said the show was a 'must' in her calendar, adding: "You always get inspiration and new ideas from the attractions and companies exhibiting. It's also great to be able to discuss future trips and tours directly with the suppliers - you will be spoilt for choice. See you there."
We hear from GLT Show director, Graham Yandell
"Our Marshall Arena venue in Milton Keynes is proving to be very popular and, as always, the visiting and exhibitor experience is really important to us. That's why we offer free parking, a bacon butty breakfast with hot drink, and a free light lunch, plus plenty of seating areas.
"The free seminar theatre which features top speakers also adds to show content and is always a big part of the most important day in the group travel calendar. We are all looking forward to a successful show on 6th October.
"It was really good to stage the show in October last year after such a challenging time and the feedback was excellent. Of course, this was during a period when the UK was exiting from Covid lockdown restrictions and needless to say it was a time of great uncertainty.
"Nevertheless, both visitors and exhibitors rose to the occasion and we had a really good, productive and enjoyable event."