There are some stunning gardens to visit in the UK, that are glorious all-year round. We look at some of the best and share celebrity gardener Carol Klein's favourites. 
As the weather cools, many of us are looking ahead to plans for next spring and summer. However, there are plenty of reasons to make sure that a garden visit is in your group's agenda for sooner, particularly as the autumn leaves start to fall and the frost begins to bite.
If you're not into flowers and blooms, a garden trip might be the last thing you'd think of. If you're after something a little different The Alnwick Garden in Northumberland shows you a different side of gardens. Featuring a poison garden, you'll learn all about the dangerous side of the plant world, from deadly night shade to cannabis. Groups can take advantage of private tours and discounted refreshment packages which can be hosted in the scenic Treehouse restaurant.
The Chelsea Physic Garden occupies four acres of land, located by the Thames. It was originally used by apothecaries in order to grow medicinal plants and is London's oldest botanic garden. Visiting this garden, you'll learn about 5,000 different types of plants from those that are edible to those used for medicinal purposes, giving you an alternative approach to gardening and plants.
The Easton Walled Garden in Lincolnshire runs a Snowdrop Week during February and March, showcasing how the gardens come alive with blooming white snowdrops, creating a winter wonderland-like atmosphere of flowers during winter.
The Royal Botanic Gardens, Kew is certainly a popular choice amongst groups. In the warmer months you might like to take a walk along the Treetop Walkway, held 18 metres above the ground giving you a wonderful view over the gardens. During the colder months head indoors to the Temperate House, the largest Victorian glasshouse in the world, which lets you see an array of temperate zone plants, some of which are incredibly rare. And at Christmas, enjoy Christmas at Kew, a wondrous illuminated trail that lets you to see the gardens at night.
The RHS gardens are a great choice as each of them boasts amazing floral displays as well as a calendar of events. RHS Garden Wisley in Surrey is said to be particularly spectacular in autumn as the seasonal colours start to take over.
Groups should wander through the woodlands for autumn leaves and can enjoy stunning scenes throughout the gardens. Something groups should look out for is RHS Bridgewater, the first RHS garden to open in 17 years, which will be offering groups behind the scenes pre-opening tours from April 2019.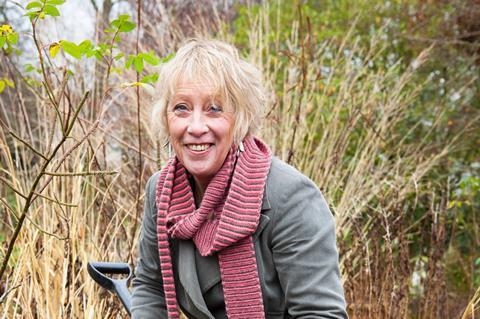 Gardener Carol Klein's suggestions
Celebrity gardener Carol Klein spoke at this year's Group Leisure & Travel Show about some of her favourite gardens to visit, commenting: "Gardening lifts you beyond and elevates us all. It's a wonderful thing to do, visit a garden, and it can inspire us all.
"There's plenty of scope for visiting gardens all throughout the year – as long as you wrap up warm!"
A garden that Carol Klein recommends is Great Dixter House & Gardens in East Sussex. The attraction was the former family home of gardener and writer Christopher Lloyd and focuses on his energy and enthusiasm. Klein said at the GLT Show held at the NEC in Birmingham on Thursday 11th October: "The gardens remains very much in his spirit and are so interesting to see."
Up in Lancashire, Klein added that groups should pay a visit to the Arabella Lennox Boyd Gardens, describing them as "well worth a weekend visit". The venue offers something to see all-year round, from cherry blossom to autumnal colours and beautiful roses. Klein said: "It's a great one to add to the list for those who just enjoy seeing inspirational gardens."
When talking about Britain's best gardens, Klein said: "The list is as long as your arm."
Main image: The Country Garden in summer at RHS Garden Wisley, photo credit: RHS.