The Group Leisure & Travel Show 2022 returns to the Marshall Arena in Milton Keynes on Thursday 6th October. We catch up with exhibitors about why they're excited to be back.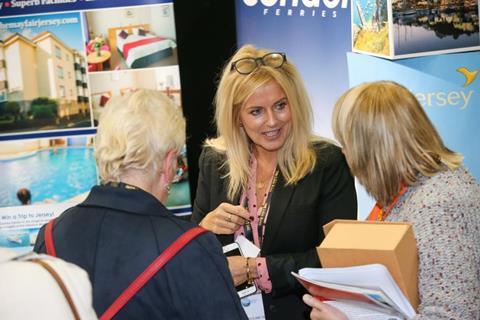 The annual GLT Show takes place every autumn and presents GTOs with hundreds of exhibitors ready and eager to help and advise with all sorts of group planning.
This year, the exhibition returns to the Marshall Arena, Milton Keynes, on Thursday 6th October, when group organisers will be able to meet top attractions, tourist boards, accommodation providers, coach companies, tour operators, cruise lines and more.
Ian Pearson of Harry Shaw Group Travel said they are looking forward to building on the success of the 2021 exhibition.
He said: "At last year's show we met old and new group travel organisers which resulted in repeat and some 'new', much valued business.
"We're once again looking forward to exhibiting at this year's show, chatting with existing GTOs, along with introducing ourselves to new ones. See you on the 6th October."
Who's coming to the show? Click here for the full list of 2022 exhibitors.
Visitors to the show will once again have the opportunity to find a whole host of inspiration, advice and the best deals for their group along with a heap of new ideas for where to take them on future trips.
John Gibbs of Gosport Tourism said: "The Group Leisure & Travel Show always attracts a good range of quality group organisers and travel trade."
"We're looking forward to catching up with these industry colleagues and friends, as well as meeting new contacts interested in discovering what we have for them in Gosport."

John Gibbs, Gosport Tourism
Lucy Arthurs from Leighton Hall in Lancashire said she was looking forward to reconnecting with group travel organisers and coach operators at the show, adding: "It will be nice to speak with people face-to-face and show them what fantastic destinations can be explored and enjoyed within Lancashire."
There's a varied list of attractions, tourist boards, accommodation providers, coach companies and more who will be exhibiting at this year's event.
2022 Seminar Speakers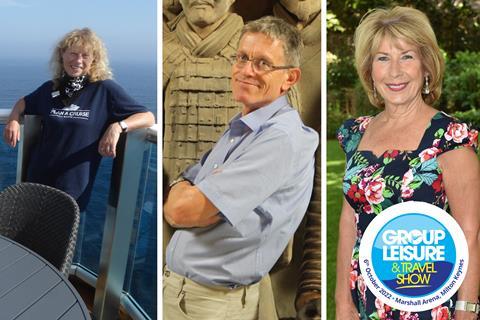 There's a fantastic line-up of expert speakers in the free-to-attend Seminar Theatre:
11.30am: Jane Archer - cruise expert and award-winning journalist, Jane will be explaining the options you have when thinking about organising a cruise for a group.
1pm: Simon Calder - senior travel editor of The Independent and travel expert, Simon makes a welcome return to the 2022 show.
2.20pm: Jennie Bond - royal commentator, broadcaster and journalist, Jennie will talk about life with the Royals and some of her favourite destinations around the world.
Hauts-de-France Tourism and convention board is just one of them – and they told us they're excited to be back at the show this year.
Benoît Guilleux from the tourist board said: "The last two years have made it challenging for British coach operators to plan trips abroad but as the demand for international travel is picking up again, we think our region is a destination of choice for group travel.
"On our stand at the GLT show, group organisers will be able to find fresh ideas for group travels in our region.
"They'll have a chance to meet local partners who'll be glad to advise them. Château de Chantilly, the Tourist offices of Calais, Saint Omer and Boulogne-Sur-Mer, Nausicaa aquarium and Lille Ibis hotels will be on the stand with us along with Septentrion Tour, a local DMC that can help them put trips together in our region."
Still time to register to visit for free
The GLT Show takes place on Thursday 6th October at the Marshall Arena, Stadium MK, Milton Keynes between 10am and 4pm.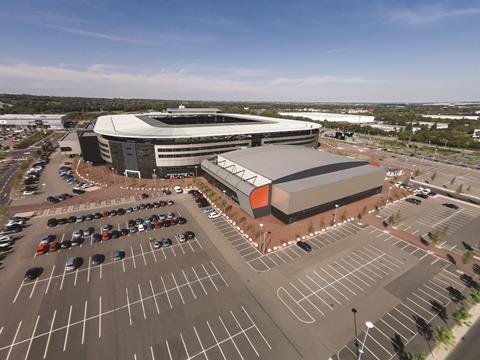 If you haven't already registered, you can sign up for free
here
.
The Marshall Arena and the DoubleTree by Hilton Milton Keynes Hotel are located within Stadium MK. Stadium MK is also the home to League One Football Club, MK Dons.
Group travel organisers will be able to find out about various destinations with different venues and companies exhibiting this year.
One of them, Great West Way, is coming with a mix of destinations, attractions and accommodation providers on hand to inspire GTOS.
Flo Wallace, head of travel trade at Great West Way said: "We're really looking forward to meeting all the group travel organisers and tour operators attending the show.
"We have 12 sharers on the Great West Way stand this year, offering a great mix of products for group organisers and tour operators including destinations, group-friendly attractions and places to stay."