It's not just ideas and offers you can take away from the Group Leisure & Travel Show, there's prizes to be won, fun things to experience, and lots more for visitors to enjoy. It will all be happening at the Marshall Arena, Milton Keynes, on Thursday 6th October.
Quirky finds and exhibition firsts
You''ll be able to take a trip around a traditional Welsh colliery, without leaving Milton Keynes, by putting on a virtual reality headset at the Welsh Coal Mine Experience (stand 307). You will also be able to feel a piece of authentic coal from the heart of south Wales and hold an authentic mining lamp to visage the weight and poor light during a full shift.
A little bit of Bletchley Park (stand 631) history will make its way just down the road to the Marshall Arena on 6th October, with an exact replica of an Enigma machine on display. The infamous enciphering machine was used by the German armed forces to send messages securely during World War Two.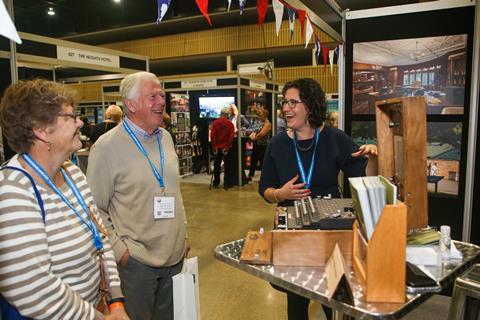 You can make history by striking your own coin at The Royal Mint (stand 307) by taking charge of its historic hand strike tool; it'll be the first time the tool has ever been available at a trade show for visitors to have a go. Also, be in with the chance of winning two tickets for its Coin, Coal & Cheers package.
Competitions and giveaways
There are a host of prizes and freebies on offer at the GLT Show including the chance to win a pair of tickets to see Frozen The Musical in London from Disney Tickets (stand 123) and an amazing VIP tour for four guests at West Midland Safari Park (stand 609).
When and where is the GLT Show 2022?
Date: Thursday 6th October 2022
Times: 10.00am - 4.00pm
Visitors can bag a bargain with free weekend passes up for grabs with Northern Trains (stand 627) and one lucky GTO can win a tailor-made tour worth £125 at the National Memorial Arboretum (stand 501) as well as collecting the new Group Booking Pack for 2023.
If you're feeling lucky head to the Hensol Castle Distillery (stand 307) where they'll be playing a game of 'Hoop the Gin', and those who are a good shot, can win a 'miniature' made exclusively at the distillery.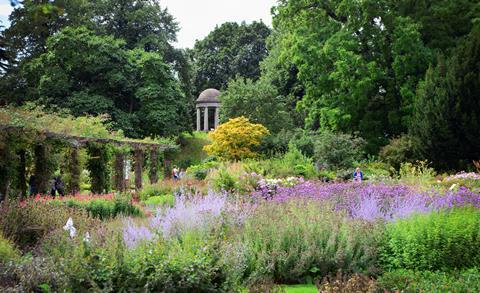 There's a competition to win a Devon stay courtesy of the team at Devon's Top Attractions (stand 303) plus the team at Royal Botanic Gardens, Kew (stand 619) will be offering a free ticket for all daytime visits next year, plus one lucky visitor to the stand will receive two free tickets to Christmas at Kew.
Exclusive show offers and launches
Group travel organisers who visit the Bodmin Jail Attraction (stand 232) team on the day can book a free fam visit while tour operator Chris Pratt – Not Just Travel (stand 237) will have a GLT Show exclusive 15% discount off travel insurance for all show enquiries (T&Cs apply).
Tour operator Success Tours (stand 720) will be using the exhibition to launch a new no minimum number programme for 2023 to assist groups with smaller overall sizes.
Who's exhibiting at the GLT Show? See a full list of exhibitors here.
Airedale Tours (stand 400) are offering branded tote bags, £100 off your next group holiday and plenty of group travel inspiration while Ambassador Cruise Line (stand 729) will have an exclusive show discount of 5% when using the code GLTS22, valid for any 2022-2024 sailing.
Tasty treats to enjoy
There's no better way to find out about a destination than tasting its food and drink. The Visit Leicester & Leicestershire (stand 531) team will have some locally produced goodies for group travel organisers to try and one lucky visitor will get their hands on a hamper packed full of treats made in the area. Plus, there will be an opportunity to win an overnight stay in the city.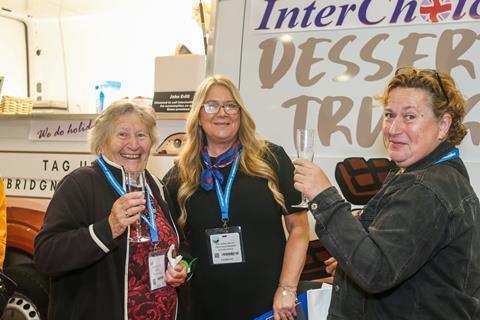 Tour operator InterChoice (stand 119) will be back with its dessert truck offering sweet treats throughout the day while the Group Leisure & Travel (stand 547) team (that's us!) will have ice-cream for visitors to enjoy.
Inspiration for your next trip
One thing's for sure, you will be leaving the show full of ideas about where to take your group. From day trips and short breaks to long-haul holidays and cruises, companies will be on hand to help inspire you.
The Yarn Market Hotel (stand 231) team are promoting their 'Exmoor Safari Route', ideal for coaches visiting the area while those at Aerospace Bristol (stand 233) will be introducing GTOs to their new Concorde20 package for 2023.
For holiday ideas, you'll see the likes of Arena Travel (stand 523) who will be sharing more about their newest river cruise, the MS Arena, Potters Resorts (stand 135) which will be offering a chance to win a stay at their new Five Lakes resort in Maldon, Essex, and Greatdays Travel Group (stand 541), which will be promoting its itineraries including river cruises and Ireland breaks.
You can get more cruising inspiration by visiting Fred. Olsen Cruise Lines (stand 615) to collect their latest brochures as well as find out about group discounts and free places for GTOS.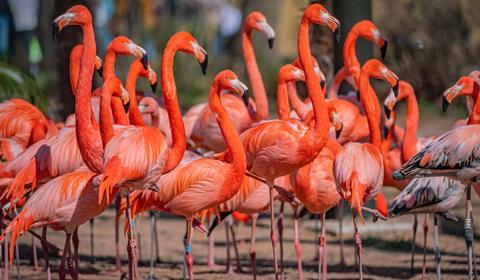 If you're on the hunt for group day trip ideas, the team from English Heritage (stand 236) will be on hand to discuss how it can help while Chester Zoo (stand 405) will be providing details about what's on offer at the attraction.
Historic Royal Palaces (stand 236) will be at the show to talk about upcoming events and exhibitions such as the Tulip Festival returning to Hampton Court Palace next year. The team have also hinted there may be something new to share about the Tower of London too.
Listen to experts in the Seminar Theatre
Travel expert, Simon Calder is hosting a special Q&A session, former BBC Royal Correspondent Jennie Bond will be talking about some of her favourite destinations around the globe, and cruise journalist Jane Archer will be giving advice and top tips to help GTOs create an ocean or river cruise.
You can't beat meeting face-to-face
There's nothing like an in-person meeting and the Group Leisure & Travel Show offers that in abundance. Head to The New Meridian (stand 230) to find out more about its fam trips and exclusive deals for members and make a beeline for Daish's Holidays (stand 630) to meet the team and find out how they can tailor-make your holidays.
It's a big year for Norman Allen Group Travel (stand 211) as they celebrate 50 years. Staff will be able to show you examples of exclusive offers at the show that you won't find in a brochure.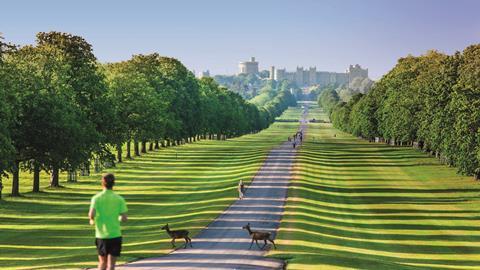 The team from DFDS (stand 201) will be on hand to share highlights groups can expect when travelling with them while the Coast with the Most - Bournemouth, Christchurch and Poole (stand 731) will offer details on how you can make use of the area's live events plus information about the region's top attractions.
You can meet the team from the Great West Way (stand 109) and those from a mix of destinations and attractions such as Bowood House & Gardens, VisitWindsor, Visit Reading, Longleat and more.
You will find all this and more at the 2022 Group Leisure & Travel Show, which takes place at the Marshall Arena, Stadium MK in Milton Keynes on Thursday 7th October from 10.00am to 4.00pm.
You can find more information at www.grouptravelshow.com.
Register for free entry here, or click the button below.