The Group Leisure & Travel Show returns to the Marshall Arena at Stadium MK in Milton Keynes on Thursday 7th October and free visitor registration is now open. We've spoken to some of our readers who have told us what they're most excited about.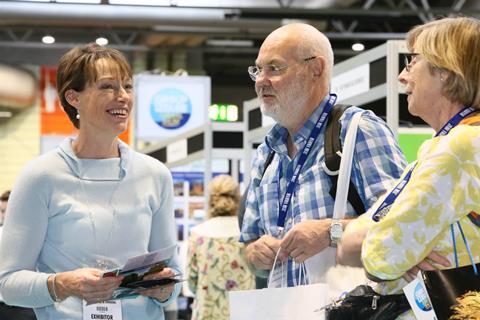 The Group Leisure & Travel Show is the UK's number one exhibition for people who organise group trips and holidays. As usual, visitors can expect to meet a range of exhibitors to discuss ideas and plans for day trips, short breaks and holidays.
The Seminar Theatre, featuring celebrity speakers, will also be open to everyone. Visitors attending the free presentations can expect gain lots of inspiration for future trips as well as essential travel advice.
"What we're most looking forward to"
Readers have been in touch to tell us why they are looking forward to the GLT Show. Chris Behrendt, organiser for the Milton Keynes U3A group, said: "I can't wait to actually meet people face to face again and speak to companies and venues that I have got to know over the years about how they believe 2022 will work within the hospitality industry."
Lin Wilson of Solent Events & Leisure told us: "I just want to get going properly again. Although virtual offers have been quite nice while we were unable to do anything, I'm quite fed up with it now! I am excited to meet some new attractions, as well as the tour operators I know quite well to discuss future ideas, but I am always up for new things. I absolutely love going to the seminars with the celebrity speakers too and am very much looking forward to hearing what this year's line-up have got in store."
Chris echoed this, adding: "I have heard Simon Calder at previous shows and he is always interesting and gives insight into the many years he has been in the trade. The other two speakers I have not heard previously, but it will be interesting to hear about their areas of expertise and what we as group leaders can take away from their talk."
Fantastic speakers lined up for the Seminar Theatre
Visitors to the Group Leisure & Travel Show are encouraged to visit the Seminar Theatre throughout the day to hear from celebrity speakers. The talks are free to attend and will offer visitors an understanding of various subjects from people in the know.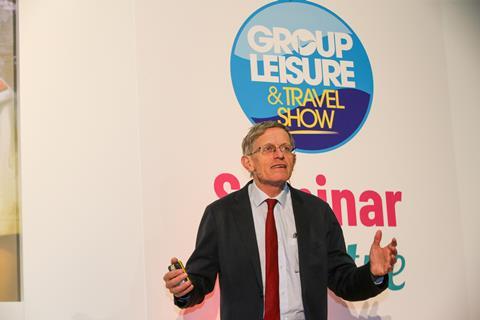 The 2021 programme includes Flog It! presenter Paul Martin, and travel expert Simon Calder. Calder, who also spoke at the 2019 event - the first time it had ever been staged in Milton Keynes, said: "I think the venue in Milton Keynes is great; it really is just exactly the right scale and it feels really friendly."
The Group Leisure & Travel Show will take place on 7th October at The Marshall Arena, Stadium MK in Milton Keynes. You can register to visit the show at grouptravelshow.com/register. Parking is also free.