Gareth Snook, who leads the cast in the extraordinary role of Willy Wonka, talks about his new musical adventure and how he has adapted the character.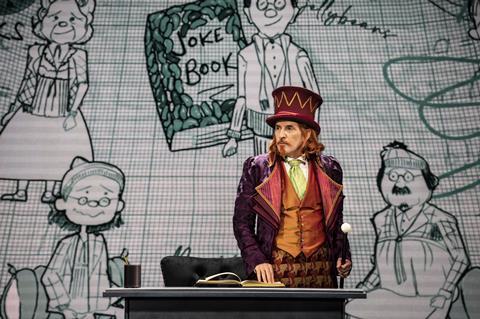 The much-anticipated UK and Ireland tour of Roald Dahl's Charlie and the Chocolate Factory – The Musical opened at Milton Keynes Theatre on Thursday (9th February).
Featuring memorable songs from the 1970s film including The Candy Man as well as a host of new tracks, the musical is said to include fantastical treats to indulge the senses and bring audiences to a world of pure imagination.
Gareth Snook has been speaking about the magic of the story and what he hopes audiences will take away from the show…
How would you describe the soundtrack of the musical?
There's so many nods to different musical genres from pop to heartfelt ballads and big dancing theatrical numbers. Wonka also has a brilliant patter song at the top of Act 2. It really has got something for everyone.
Why do you think the magic of the factory and this journey has stood the test of time?
All of the characters, from Wonka to Charlie and all the children, have been written so vividly that they're enticing. They all come from such different backgrounds so kids can relate to them and their families. Although they are all in some ways spoilt and excessive, and are allowed to be by their parents, kids can relate to this and find the enjoyment in it, especially when they get their just desserts.

Love theatre? Want to be the first to know?
Get our free Theatreland email newsletter to receive theatre news, cast info, reviews, interviews and what's best for groups, sent to your inbox.
Find out how

Were you a fan of the story growing up?
Bizarrely enough I came to Roald Dahl's work later in life having not grown up with it. As an adult I can appreciate the intricacies of his work but wish I had come to his world of imagination much earlier – it really is fabulous!

Many people will have their own interpretation of Willy Wonka, from having read the books to seeing Gene Wilder and Johnny Depp on screen. How have you approached the character of Willy Wonka and put your own spin on him?
I watched the films when they came out, and I've revisited them again for research purposes, but I approached my interpretation with an open mind. Wonka is a mercurial character. He's everything you want him to be, which is great fun to play, despite his cynicism and how sinister he is at times. You might say he's as layered as a gobstopper!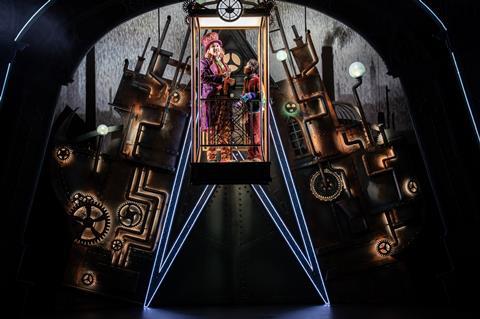 What character were you most like when you were younger?
Wonka, of course. You only have to talk to our director James Brining, who said, "I don't know where Wonka starts and you end." I do have a strange affinity with the character. I don't know whether that's a good or bad thing! He's a complex character, but I do understand his frustrations and disappointments.

Do you have a sweet tooth – what is your vice?
I have such a sweet tooth. My vice is chocolate, and I'm not just saying that. But I have been so good limiting my sugar intake doing this show – there are only so many times the wardrobe department can expand the waist of my trousers.

If you could invent your own Wonka chocolate bar, what would it be?
I mean, I would eat anything in chocolate, but I'd want to combine mint and orange as they're my two favourite flavours.

What are you most looking forward to about touring with this production?
I've spent so much time in London working, so I'm looking forward to revisiting the cities. I haven't toured for 20 years. The last time I toured I came to Milton Keynes theatre playing Harold in The Full Monty, which was a blast.

What do you hope audiences take away from this new production?
I hope audiences leave with a tear in the eye and a big smile on their face. I think the production is very moving, especially towards the end, and it is also great fun. I'd love to sit out and watch it myself.
Is there a piece of advice you've received or that you would pass on to anyone hoping to go into the creative industry?
You've got to put in the hard work, because it is hard work. You've got to be prepared to commit yourself 100% because the industry is notoriously difficult for actors or any other person working in theatre. If someone loves acting and they feel they can't do anything else and that's all they want to do, then they're already halfway there.