Looking for inspiration for future group holidays? We round up ten of the top free attractions in Scotland to discover.
1. National Museum of Scotland (pictured above)
Group visits of 10 or more are usually permitted at the museum in Edinburgh which also offers special guided tours. Visits to the museum are free and there are normally discounted rates for groups who wish to see certain exhibitions. One of the many displays is Inspiring Walter Scott which marks the 250th anniversary of the novelist's birth with a selection of objects that inspired him.
2. Scottish National Gallery
Also located in Edinburgh, this gallery houses some of the finest collections of art in the world. When visiting you might see artworks from masters such as Botticelli, Raphael, Rembrandt, Vermeer, Tuner, Monet and Van Gogh. Groups can usually book guided tours, discovery sessions and workshops to make a visit even more memorable.
3. Loch Lomond Shores
Located on the banks of Loch Lomond, this visitor attraction offers a great place for shopping, dining and incredible vistas. Plus, if you're looking for fun activities, you can book canoeing, aerial adventures, as well as a loch cruise and more when visiting. There's also a calendar of events and markets to look out for. Coach and group benefits are available too.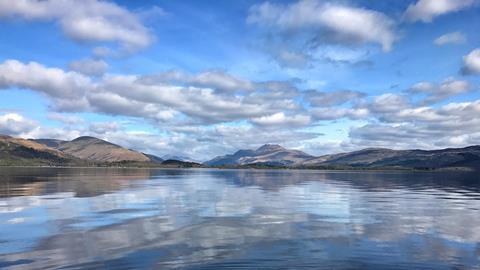 4. Riverside Museum
Those interested in transport should head to this museum where more than 3,000 objects are displayed. This covers everything from skateboards to locomotives, cars and even a Stormtrooper. Interactive displays allow visitors to get involved and uncover Glasgow's shipbuilding history and the development of transport of the years.
5. St Giles Cathedral
This Edinburgh cathedral was known as the church of John Knox during the Reformation. It is renowned for its stained-glass windows, its Reiger organ and its Thistle chapel too, so make sure you spot these when paying a visit. There's also a Cathedral shop and a restaurant, and groups can enjoy guided tours. Groups must pre-book a visit in advance.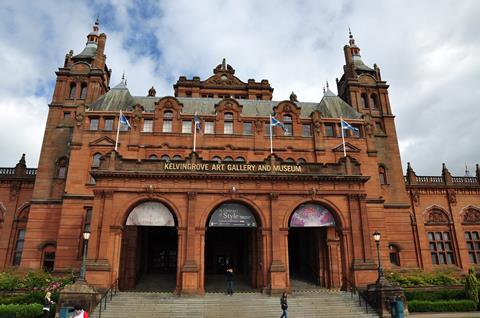 6. Kelvingrove Art Gallery & Museum
This art gallery and museum in Glasgow houses collections across 22 galleries which include paintings, sculptures, silver, ceramics, armour, weapons, firearms, furniture and more. Plus, you'll see relics and artefacts from Scotland's rich history and prehistory.
7. Royal Botanic Garden Edinburgh
This garden covers around 70 acres of landscaped grounds, plus incredible glasshouses, a Rock Garden, and Queen Mother's Memorial Garden as well as holding a variety of events and exhibitions throughout the year.
8. Gretna Green Famous Blacksmith's Shop
If you want to indulge in some shopping, visit Great Green where you'll find an array of Scottish gifts, merchandise, luxury brands and more. Plus, if you're hungry you can enjoy some traditional Scottish foods in the Luxury Scottish Foodhall to the Blacksmiths Foodcourt.
9. National War Museum
Here, discover the history of Scotland's wars. This museum is located within the walls of Edinburgh Castle and tells the stories of the battles fought, lost and won throughout the centuries. Explore more than 400 years of conflict through a unique collection of military objects, artwork and personal stories.
10. Regimental Museum of The Royal Scots Dragoon
This museum, located in the New Barracks at Edinburgh Castle, displays more than 300 years of regimental history of the Scottish cavalry. It features weapons, uniforms, medals and paintings. Different galleries house various stories and objects, such as Gallery One where you'll learn about three ancestor regiments which began life in the late 1600s and developed over the years.
Of note: not all of the places included may be accepting group visits at the time of enquiring/booking - we encourage group travel organisers to check the latest Government guidelines and local restrictions before travelling.