We take a look at some of England's oldest theatres, which also happen to be great for groups.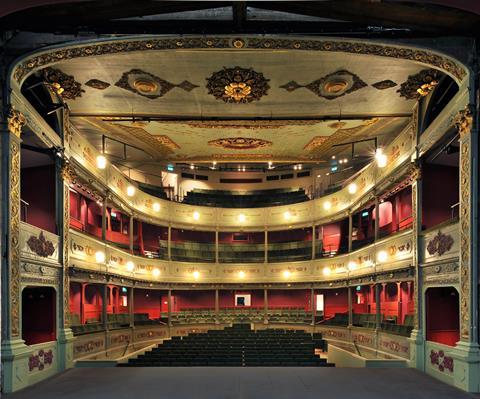 If you want to combine your theatre visit with history, visiting heading to one of the UK's oldest playhouses could be on the cards. With many older theatres now offering backstage tours to delve into the history, groups can enjoy entertainment in many forms.
1. The Old Vic
This year The Old Vic in London is celebrating its 200th birthday, making 2018 an ideal year to pay a visit to see a show. With aA diverse theatre programme runs each year, with 2018 highlights including expected each year, this year, groups can enjoy shows such as A Christmas Carol. This theatre was officially opened in 1818, but building work started on it in 1816 with recycled materials from the Savoy Palace on the Strand used. The theatre is fully accessible for all and groups of ten plus and 20 plus can received discounted tickets.
2. Theatre Royal Drury Lane
Having originally opened in 1662, the Theatre Royal Drury Lane is London's oldest theatre. Although the building we see today is not the original building, the stage, said to be the West End's largest, still makes the theatre one of Britain's most famous. Currently showing 42nd Street, this theatre caters for groups with the offer of discounts for those with ten or more. Group organisers can call 020 7087 7763 for booking details of 42nd Street.

Pictured: Theatre Royal Drury Lane (Photo credit Pawel Libera).
3. Bristol Old Vic
Built in 1766, this theatre in Bristol is said to be the oldest continuously working theatre in the 'English speaking world'. Built as a symbol of pride, Bristol Old Vic continues to showcase a range of fantastic shows and plays. Upcoming shows include The Meaning of Zong, A Little Death, Twelfth Night and A Christmas Carol. Groups are welcome and visits can be booked with special packages including drinks and catering.
4. Lancaster Grand Theatre
Lancaster Grand Theatre opened in 1782 and has seen its fair share of history. In 1908 a major fire caused havoc, destroying the interior which had been designed by Frank Matcham. However only eight months after, the theatre was reopened displaying new Edwardian designs which are still seen today. Tours of the theatre can be arranged for those groups interested in learning more of its history. Plenty of shows and plays are staged throughout the year including stand-up comedians, greatest hits performances and shows for children too.
5. Theatre Royal Bath
The Theatre Royal Bath is one of Britain's oldest and comprises of three auditoriums, the Main House, Ustinov Studio and the egg. Backstage tours are available which allow you to discover the history and architecture of the building. Many touring productions visit this theatre before heading to the West End, and upcoming shows include The Height of the Storm, The Egg, In Praise of Love and Macbeth.
If you're looking for a group friendly regional theatre that is fully accessible, read our recent article.
Lead image: Bristol Old Vic (Credit Philip Vile press).