We've picked out some top Downton Abbey filming locations across the UK which are great for group trips to celebrate the release of this year's film.
Highclere Castle, Berkshire
Although Downton and its Abbey are fictional, Highclere Castle (pictured above) has become a significant landmark, appropriately posing as the striking Abbey, and the home of the Crawley family since the ITV show first aired in 2010. The exterior shots of the house and most of the interior upstairs activity was filmed there on site, giving visitors an authentic experience.
Alnwick Castle, Northumberland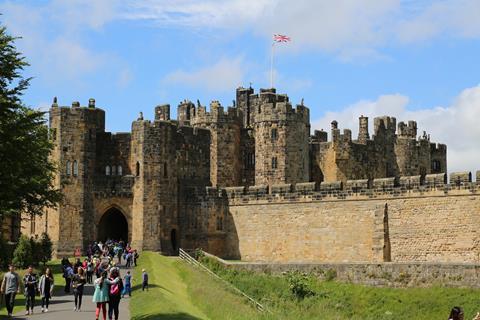 The castle in the north is known in the show as Brancaster Castle, the holiday home for Lord Sinderby and his guests. The castle actually showcases a Downton Abbey exhibition which is available to guests on their visit, featuring photography, costumes and props used during filming. The castle also featured as Hogwarts in the first two Harry Potter films. Guided tours are available for your group to discover the site with the guide sharing anecdotes from behind-the-scenes and more.
Cogges Farm, Oxfordshire
Better known to fans of the show as Yew Tree Farm, Cogges Farm was once a working farm but is open today as a heritage centre. It has featured in several episodes of Downton Abbey, firstly owned by Mr Drewe and later by Mr Mason. Cream tea packages are available for visiting groups and the filming locations are close together and can be seen within an hour. The site also houses a variety of farmyard favourites, including pigs, goats, ponies and chickens.
Beamish, The Living Museum Of The North, County Durham
The museum welcomed more than 100 cast and crew a few years back for the 2019 film. Period vehicles were provided by the museum to make scenes look as realistic as possible, with group rates available for 15 or more people. New for 2022 is Beamish's 1950s Front Street terrace, which is part of the Remaking Beamish project, and includes a historic café, fish and chip shop, a replicated hom of artist Norman Cornish and even a real-life 50s haridressers offering haircuts.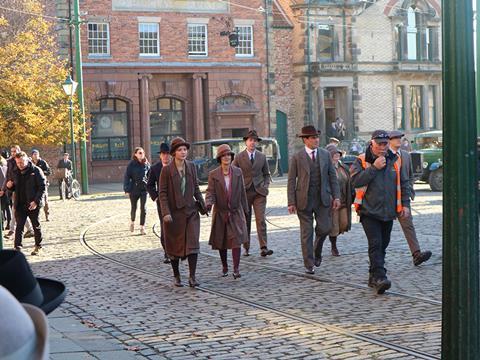 Inveraray Castle, Scotland
The Scottish castle is seen on screen as Duneagle Castle, home to Lord and Lady Flincher. It was chosen as the location for 2012's two-hour Christmas episode, providing viewers with a look at some of Scotland's marvellous natural countryside, as well as nail-biting, wedding-drama instalment. Groups visiting the castle can see its gallery, walk through its grounds to step in the footsteps of the cast and stop in its delightful tea room.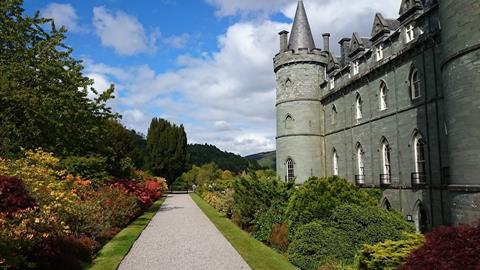 Lancaster House, London
The house's interior was used to simulate Buckingham Palace in the show, where Lady Rose gave her presentation. Although the house is regularly closed to the public, it can be visited on certain open days throughout the year. The grand house has a state drawing room, music room, long gallery and more.