We take a look at ten free attractions in Scotland which, according to the Association of Scottish Visitor Attractions (ASVA), have recorded the highest footfall in recent years.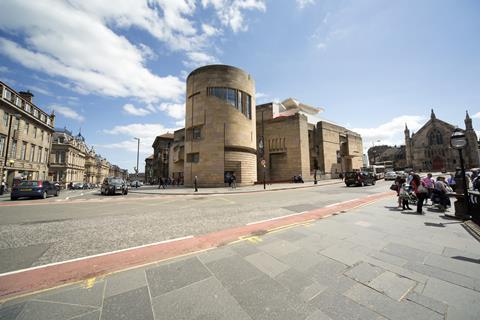 ASVA has announced that visits to its sites rose dramatically in 2017, the fourth year running that an increase in numbers has been recorded. And around 59% of visits to Scotland involve trips to attractions in the top 20 list.
We see what's on offer for groups at the top ten free attractions in Glasgow and Edinburgh, from art galleries to cathedrals.
1. National Museum of Scotland
There's plenty going on at this museum, located in Edinburgh, from exhibitions such as Wildlife Photographer of the Year running until 29th April, and Art of Glass running until 16th September. Displays featured include BUILD IT! – a museum made from Lego and Astronaut Tim Peake's Soyuz Spacecraft. Guided tours are available for groups which can be tailored towards specific topics and the needs of each party.
Pictured: National Museum of Scotland (Photo credit: VisitBritain/VisitScotland)
2. Scottish National Gallery
Also in Edinburgh, the Scottish National Gallery offers groups special tours and workshops for those with ten or more members. The gallery features a variety of artwork collections and displays many exhibitions throughout the year. Permanent collections include Art of the Future, Southern Baroque and French Impressionism. For visitors wanting to combine their visit with the Scottish National Portrait Gallery and the Scottish National Gallery of Modern Art, there is a bus service which takes you to all three.
3. Riverside Museum
This museum in Glasgow features more than 3,000 objects related to transport, from skateboards to locomotives, and paintings of vehicles, too. Visitors can enjoy getting hands-on with the interactive displays which include touch screen technology and films. Located on the banks of the River Clyde, you'll also spot the Tall Ship, Glenlee, berthed outside, which is free to enter.
4. Kelvingrove Art Gallery and Museum
The gallery and museum in Glasgow presents extensive collections from natural history, arms and armour, to art from a range of historical periods. It officially opened in 1901 and since has welcomed many to enjoy the changing exhibitions and displays as well as its 22 collections. Features to look out for when visiting include the Salvador Dali masterpiece of Christ of St John of the Cross, the Sir Roger the Asian Elephant sculpture, and a spitfire plane hanging from the ceiling.
5. St Giles Cathedral
Groups visiting Edinburgh can enjoy learning about the history of St Giles Cathedral. When visiting it's advised to visit the John Knox Statue and Window and the Robert Burns Window as well as spot the angels playing bagpipes. Free concerts take pace each Sunday which groups can attend, and guided tours of the facilities can also be arranged. Its location is ideal for those wanting to pair it with other attractions as it is within walking distance of the castle and the National Museum and National Galleries on the Mound.
Pictured: View of St Giles Cathedral (Photo credit VisitBritain/VisitScotland)
6. Royal Botanic Garden Edinburgh
A variety of activities can be enjoyed at the gardens including walks and talks and social events. During February and March of each year special Snowdrop Walks can be arranged and exhibitions are held on different dates. For example, taking place this year from May until August is the Kalamkari at Dawyck exhibition looking as works inspired by Dawyck Botanic Garden and the natural landscape.
7. National War Museum
The National War Museum, part of National Museums Scotland, in Edinburgh, includes collections featuring uniforms, equipment, medals, weapons and paintings surrounding wartime history to present day war and servicemen. A current exhibition is The Poppy: A Symbol of Remembrance which is running until January 2019, looks into the history of the poppy and its symbol of remembrance.
8. Gallery of Modern Art
This gallery is housed in a neoclassical building in the heart of Glasgow. Its collections focus on artists who share their influences and interests with that of the city. It also includes four galleries, a cafe, a shop, a library and tourist information centre. Free tours of the building can be arranged and cover the history of the building and introduces visitors to the exhibitions on display.
9. Scottish National Gallery of Modern Art
Groups visiting Edinburgh before June can enjoy the A New Era: Scottish Modern Art 1900-1950 exhibition as well as a number of permanent exhibitions for visitors later in the year such as Surrealism and the Marvellous and Figurative Art in Scotland and England 1918-1945. Artworks to look out for when visiting include Vulcan, a tall steel structure of the Roman God of Fire and the Master of the Universe sculpture.
10. Glasgow Cathedral
Located in the city centre and next to the Royal Infirmary, groups in Glasgow can benefit from guided tours of the cathedral as well as music events and services held throughout the year. Taking place in October is Glasgow Cathedral Festival which will have its details shared later in the year.
Lead image Riverside Museum - ©VisitBritain/VisitScotland.