Cruise lines of all shapes and sizes are gearing up for a busy year in 2019 and, with more than 30 ships launching, we thought that we would round up some of them for you.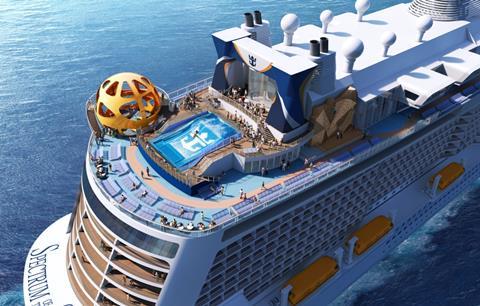 With everything from Cirque du Soleil shows at sea, to a 300ft high glass capsule offering panoramic views, there is plenty to look out for on these new cruise ships.
Named after the king of gods, Viking Jupiter is the sixth ship in Viking Ocean Cruises' fleet. Due to set sail for the first time in February, the new ship will offer a range of Mediterranean and North Europe itineraries, along with two South America sailings. Viking's signature features, such as the Nordic thermal pool, Wintergarden and indoor/outdoor pool area will appear on board, among many others.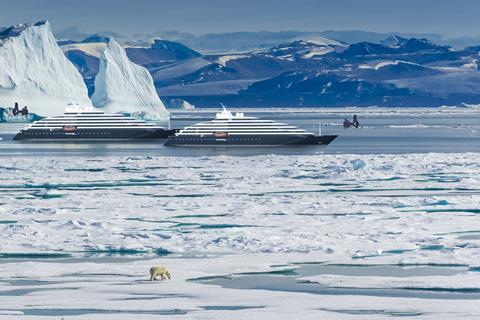 A turn away from the warm Mediterranean seas, Scenic Eclipse (will offer exploration above and below the Arctic and Antarctic oceans this year as it will carry not one but two helicopters, as well as a seven-man submarine. Similarly, Ponant's new Explorer ships, Le Bougainville and Le Dumont d'Urville, will feature a lounge in the hull, offering passengers the opportunity to see below the sea, without even having to leave the comfort of the ship.
As we head towards the middle of the year we will see Celebrity Flora joining the Celebrity Cruises fleet as it sets sail from Baltra year-round, with her first departure set to take place on 26th May 2019. Designed with its destination, the Galapagos Islands, in mind the ship features a Dynamic Positioning System which will enable it to stay put without the use of anchors, thus preserving the delicate sea floor below it.
Also prepped to join Marella Cruises' own fleet in May is the Marella Explorer 2, with one key difference being that it is exclusively reserved for adults. The ship will sail the Eastern Mediterranean from Naples and will feature a number of facilities including a Veranda that spans over two decks, as well as a Champneys spa, four whirlpools and a Broadway Show lounge.
Anyone taking a trip on MSC Cruises' new MSC Bellissima this year will be in for an entertaining treat, as two new Cirque du Soleil at Sea shows are being created exclusively for the cruise line. The ship's carousel lounge has been specifically designed for the needs of the Cirque du Soleil artists, and will see the audience immersed in the action with a 360° rotating stage.
Another ship that is sure to make a splash this year is Royal Caribbean International's Spectrum of the Seas when it sets sail from Shanghai in June. The ship will feature a number of spectacular features, from a glass capsule that will take guests more than 300 feet above the ocean for panoramic views, to a skydiving simulator, karaoke venue, and a virtual reality experience.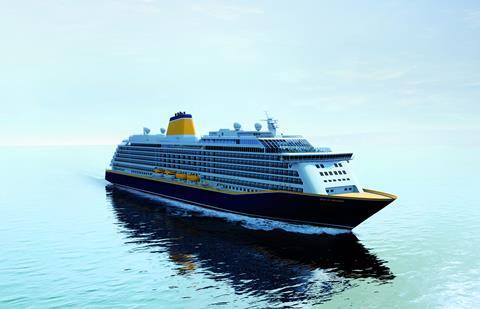 The first of two identical polar expedition ships being built for Saga Ships, Spirit of Discovery is due to launch in July this year, while its sister ship Spirit of Adventure is scheduled for August 2020. The new ship will boast a balcony for every guest and a number of free speciality restaurants.
Then Princess Cruises will debut its Sky Princess in the Mediterranean and Caribbean in October, with features including an impressive 700-square foot balcony, a top-deck outdoor 'Movie Under the Stars' theatre and a three-deck central Piazza.