There are many highlights of a visit to the Royal Botanic Gardens Kew but Eric White, who looks after visting groups, has shared his favourite 'hidden gems' of the gardens to discover.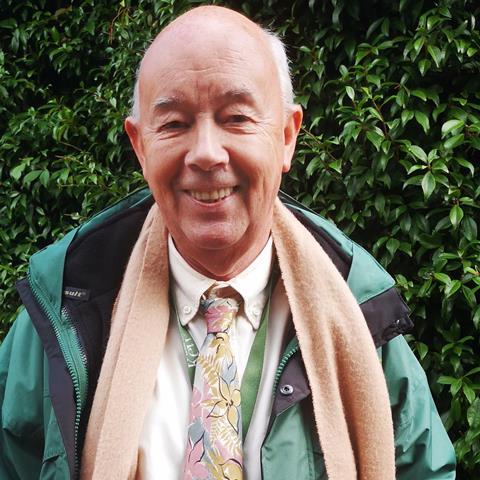 Kew's iconic buildings such as the Palm House and the recently refurbished Temperate House are its stand out landmarks but there are also so many other lesser known gems that visitors ought to put on their hit list when visiting the gardens.
Cambridge Cottage, which houses Kew Gallery with its wonderful florilegium illustrations and original London Transport Posters encouraging visits to the gardens, is a very popular wedding venue as the manicured lawns directly outside it provide the perfect setting for receptions.
But when there are no planned events visitors make a beeline for the walled garden to enjoy family picnics where Pimm's and Prosecco seem to be the order of the day. The Duke's Garden, with its varied planting, is a lovely tranquil spot as long as our resident badgers haven't been ripping up the turf in search of worms.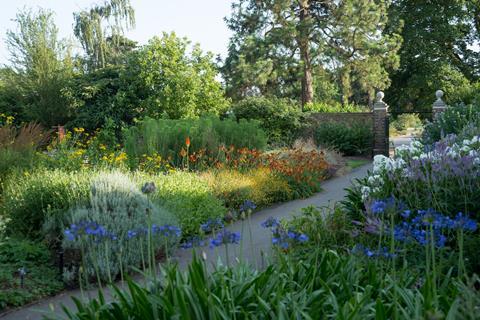 Later this year, in October, Kew will be celebrating its first ever Japanese Festival in the Temperate House but our other permanent Japanese icons more than merit a visit such as the Minka House, a traditional Japanese farmhouse, surrounded by 130 different species of bamboo.
Close by is the Rhododendron Dell which in April and May is a riot of colour with shrubs from various parts of the world including the Balkan and Carpathian Mountains.
Back on the Japanese theme we have the Chokushi-Mon (lead picture above), the Japanese Gateway with its series of individual gardens. It was created way back in 1910 for the Japanese-British Exhibition and is a virtual replica of the Imperial Messenger in Kyoto.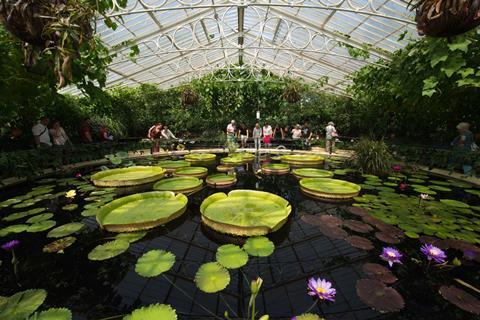 Of course plants are always the real stars at Kew and my personal favourite is the amazing Victoria Cruziana water lily housed in the Waterlily House and grown from seed every year as an annual. Despite the fact that the individual flowers only last for 48 hours the scent and the scale of the lilies are truly breath-taking.
Groups looking to book a visit to Kew Gardens should go to the dedicated website page where you'll find group booking forms for visits. Groups of 15 or more usually benefit from a discounted rate.
Contact Eric White on Eric.White@kew.org or call 0208 332 5648.