Diane Duff, Jimmy Mac's day centre manager, tells us about following in her mum's footsteps and how the members of her group continue to make her proud. 
Firstly, Diane, tell us about Jimmy Mac's
The charity began 27 years ago for people aged 55 or over or with learning disabilities. Members come to the day centre for their meals, activities and of course our trips – it's a bit like walking into a holiday camp with such a friendly atmosphere.

How did your role as a group travel organiser come about?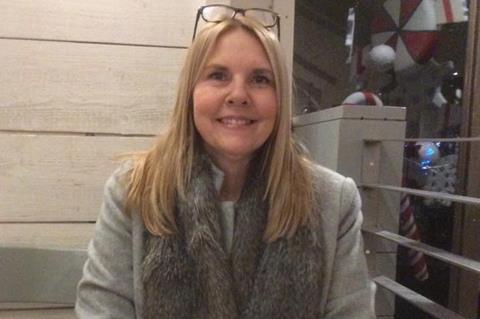 My mum Lynne Fletcher was the day centre coordinator and my nan worked in the shop there, so the charity was in my life growing up – we used to come to the centre on Christmas day and went on many of the trips organised by my mum. Then, when I became ill and was in hospital I saw so many elderly people alone and not visited so decided I wanted to work with the elderly. Sadly my mum passed away in 2013. The chairwoman of the committee invited me for an interview and I got the job, I celebrate five years this October.
What was it like taking on the role that your mum had as the GTO?
Lots of people knew my mum – she won the Group Travel Organiser of the Year Award in 2007 at the Group Leisure & Travel Awards.
On my first day at the centre it was like starting a new school but everyone was so welcoming. I'd never try to fill my mum's shoes because everyone does things differently.
Tell us about some of the trips you've organised recently
We've been to Hastings, Portsmouth, Jersey and Bedford River Festival. We also went to the London Royal Docks and we're going back again because they loved it.
They've recently returned from Chester, a trip I organised but couldn't attend, and they had a great time. They went to Chester Zoo and after seeing some children having their face painted some of the group went to get theirs done!
We generally get about 20-30 people on the trips and organise about 15 or so day trips a year, five or more holidays in the UK and then one or two overseas holidays.
It sounds like your group are good fun on trips then?
Definitely. Last year some of them went on the Orbit slide in London – I couldn't believe it. One of them, Terry, is about 80 and he did it and loved it.
We took them to Potters Resort in Great Yarmouth last year and a few of them went on this slingshot swing where you get fired off in pairs.
How do you decide on where to go?
I have a of boards around the centre; I recently asked where they'd like to go in 2019 and they came back with all sorts from Germany and France to Amsterdam, Italy, Scotland and Eastbourne so we're going to be busy!
Tell us about some of the trips you have coming up
We're doing St Albans Arena at Christmas to see That'll be the Day and to the London Zoo Christmas lights. Then in January we're going to the Cirque du Soleil at the Royal Albert Hall.
Next year we're looking at a Tulips and Chocolates cruise with Fred. Olsen to Amsterdam and Belgium. We're going to Potters again and hopefully Devon.
Which type of trips are the most popular?
The clients like a range of things but the main thing is entertainment – that's really important. They're always the first ones up to dance; we have a couple of 90-year-olds in the group and they put us to shame.
They're a great bunch, very funny and they make me feel so proud. Wherever we go they're always encouraging other groups to get up and dance – it's so lovely.
What advice would you give to other GTOs?
With our age group it's all to do with suitable venues for trips, especially as we have people with mobility issues. Check out the locations before if you can, some places say they're suitable but then you get there and there are problems.
Diane Duff at a glance…
Group Name: Jimmy Mac's (Activity Centre for the Retired & Disabled)
No of members: 500
Based in: Hatfield, Hertfordshire